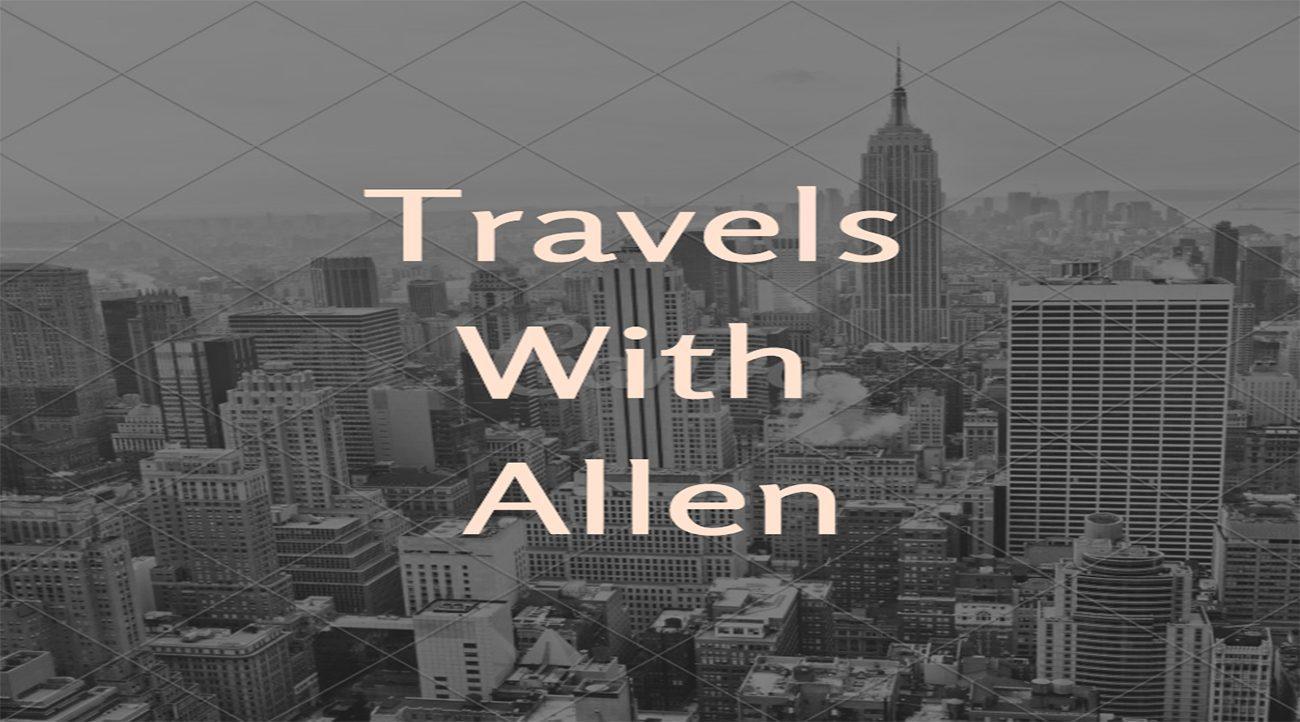 More Travels with Allen: Hatboro
By Allen Herman
I feel compelled to start my little "drive" by mentioning a new Persian restaurant that recently opened on York Road where Hatboro and Willow Grove meet. This little gem is just one block from the PA Turnpike and many other highways. It is in a little strip center next door to a well known local Italian restaurant.
I first met this husband and wife team when they called about advertising. To be honest I meet a large number of people because of the magazine. While I rarely take ads from people I don't like, many that I do like become friends. I really enjoyed this couple and decided that I would do more than help with their ad, I suggested to Linda that we have diner there and if pleased, write a review.  She was surprised because I am really a "meat and potatoes guy" who considers Chinese food "out of the box." Persian food to me is Middle Eastern and with the exception of lox and bagels … that's a joke … not for me.
We picked up my daughter at the airport recently and went for dinner at the Persian Grill. Let me make this a short review … incredible.  We all agreed.  It was as good as it gets. The meal was fabulous … REALLY … even for a "meat and potatoes" guy. It is near our home and I expect to eat there often. It is a BYOB … a little higher in price than your fast food spots … and worth the visit. Tell them that we sent you. You can see Linda's review in next month's issue.
I also spent time with another friend at Jersey's Tomato Pies & Bistro in Holland. They have returned to our pages after a brief absence. When I walked in to say Hi!… I love to visit restaurants … they were just making  tomato pies for a take out order. (And yes, I do know the difference between pizza and tomato pies.) Jersey's crust was almost as thin as a piece of aluminum foil and the pie was covered with a very thick and tasty tomato sauce. Spectacular!
My wife and I eat in this restaurant often. It is rarely jammed and is always relatively quiet. You can hear the other people at your table and the lack of TVs makes it a nice place for  a meal and conversation. AND it is the perfect place for people with hearing aids. (If you wear one … or two …I don't have to elaborate.) While the two partners wanted me to brag about their tomato pies I had to save space to mention their veal platters. In fact, they have a surprisingly comprehensive menu. They are a quiet little sleeper … nice environment, great food, priced very fairly and … some of the best little dishes I have ever experienced.
I want to welcome back an old friend and advertiser … Churchville Kitchens and its sister company Anthony Charles Builders.  I have mentioned these firms before. They are special. If you visit their factory showroom in Churchville you will find more than kitchens and specialty products. They manufacture/build most of their own products in their own factory behind their showroom. The owner and his son are also well known for many magnificent, custom built homes in Bucks County and along the Jersey Shore that bear their signature.
Their wood work is incredible and they have some of the most magnificent mantels, fireplaces and crown moldings on display you have ever seen. Now they are carrying and installing wood flooring. When I stopped in to review their new ad (coming next month) I was surprised by the vast selection of wood flooring they now carry. I saw just about everything carried in the "Big Box" stores plus an impressive array of gorgeous quality flooring that I only expect to see in some of the finest homes … and my grandma's old house on Tasker Avenue in South Philadelphia! So … if you are looking for quality materials and superb workmanship at fair prices, I suggest you visit Charlie and his son. They are a very talented pair.
There's a neat little workshop, newly opened on York Road in Hatboro. Called Crafts with Laughs, this is literally a workshop where you can hammer, nail, paint, sew or anything you'd like to make. Maybe you've seen something on Pinterest you like? The folks at Crafts with Laughs will show you how to make it. It's not just a painting place. You just might need to put on a tool belt to make your project here. It's a fun place to check out with your adult friends or your kids. Just tell them we sent you!
Things are really hopping in one of my favorite little towns, Bristol Borough. They're competing for a $500,000 prize in the Small Business Main Street Project. It's a project focused on revitalizing Small Business America. Hopefully they'll be picked the winner and can use their winnings to improve what is already a lovely town.
Among the eight finalists across the country, final voting will conclude February 16. Let's give them some help and vote! Go online to the Borough's website for details or check out smallbusinessrevolution.org. Go Bristol Borough!!
Oh, yes…don't forget that Petrillo's Appliances is closing their Warrington store … not their store on  Bustleton Avenue. They're selling all of the inventory in this very large store at some drastically discounted prices. If you need a refrigerator, washer, whatever, now is the time to get quality product at an even better price. So, get moving.
That's it for this month. More to come in March. The weather will be warmer and perfect timing for tooling around making new friends. Looking forward to sharing it all with you!!