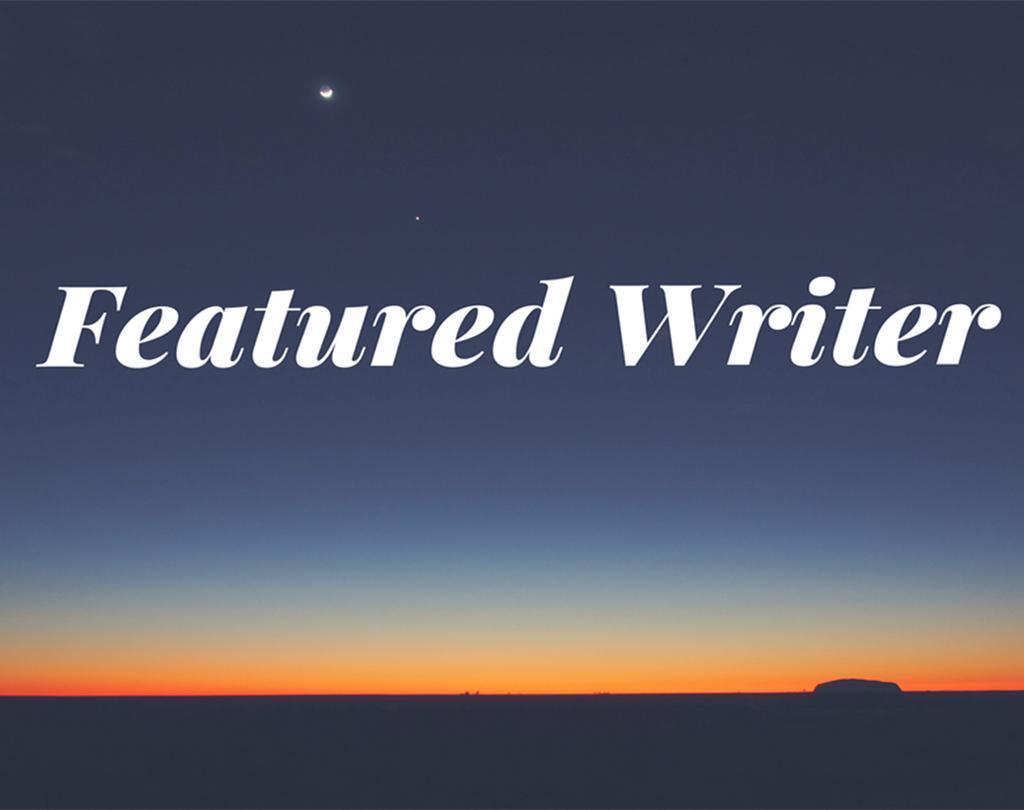 "Another Letter From The Left Coast"
By Jerry Gervase
Dear Linda,
In the past I would go roaring into the New Year armed to the teeth with resolutions, the kinds of promises that would not only improve the quality of my life but, had the potential to save the world. I've stopped making New Years resolutions. The resolutions in themselves didn't make me feel as good as did telling others about them. They invariably vanished down a rabbit hole of unattainable goals.
This year I have a stronger urge than usual to look backward rather than forward. Maybe it's because of a 2016 birthday that begins with a number so crooked that if you turn it on its side it becomes the symbol for infinity. I would like to write about people who left us during 2016. Though I didn't know them, their presence in the world brought me enjoyment or inspiration. Maybe I'd miss them out of the simple nostalgia of having them around for so much of my life.
December was tragic when a day apart Carrie Fisher and her mother, Debbie Reynolds, traveled to a galaxy far far away. Carrie Fisher was noted for her role as Princess Leia Organa in Star Wars. I admired her more for her writing than for her acting. After writing the screenplay for her book "Postcards from the Edge", she became one of Hollywood's most sought after script doctors.
At age nineteen Debbie Reynolds learned to dance so well in only three months that she was able to match Gene Kelly and Donald O'Conner step for step in "Singing in the Rain" – still my all time favorite movie musical.
In 2016 we lost three people who were so well known they were recognizable by a single name, Prince, Ali and Arnie. I was never part of the Prince phenomenon. Raising a family while earning a living took precedence over pop music. Yet I recognized his talent as a musician.
Muhammad Ali angered and irritated me through much of his career. His pure talent at his sport finally won me over as it did much of the world. He became a beloved icon. Simply put, he was the greatest.
Arnold Palmer impacted his sport more than any golfer. I saw him in person. Standing on a tee box he corkscrewed his backswing and uncoiled himself into a golf swing of such thunderous power you expected the ground around him to be scorched. The electricity emanating from him when he hitched up his pants and looked down the fairway could have lit up a metropolis. He was the king.
David Bowie created an alternative universe with some of his music. He populated it with the Original "Major Tom," John Glenn, a hero who served his country in so many ways that he would get my vote for any Heroes Hall of Fame. In my mind I see them irrevocably intertwined with Glenn being Major Tom "sitting in a tin can/far above the world/Planet earth is blue/and there's nothing I can do." I'll miss them both.
I saw my first National Hockey League game at the old Detroit Olympia Stadium on Grand River Avenue. Gordie Howe generated that same intrinsic electricity that Arnold Palmer did. He was bigger, stronger, faster, meaner and more talented than anyone else on the ice. At age fifty-one he played in all eighty games for the Hartford Whalers in the World Hockey Association. The Gordie Howe hat trick – one goal, one assist and one fight in one game exemplifies how he combined power and finesse.  Number 9 was simply the best at what he did.
If I had the talent to write the music and lyrics to just one song it would be Leonard Cohen's "Hallelujah." There is no traditional religion in the lyrics of that song. They come from a place of great pain. They come from belief turned sour to anyone who has sat in a chair and glowered at God and asked: "how come you parted the Red Sea but didn't cure this one little person of cancer?" Cohen became part of the Hallelujah Chorus in 2016.
W.P. Kinsella wrote about baseball with the passion that Elizabeth Barrett Browning wrote about love. His book "Shoeless Joe" became the movie "Field of Dreams." I can be channel surfing and come upon this film and watch it to the end no matter where it is in the story. "If you build it, they will come" and "Go the distance" have taken their place among Hollywood's most memorable movie lines. Kinsella, a Canadian, ended his life under Canada's assisted dying legislation – the ultimate designated hitter rule.
Earl Hamner, Jr. created "The Waltons" television program from his book "Spencer's Mountain." It was family entertainment that that didn't belittle any member of the family the way so many sit-coms of that era did. It was significant to me because it covered a time frame during the Great Depression and World War II that mirrored my own growing up years. Its signature sign off with the Walton family members saying "good-night" to each other was repeated in millions of homes across the country.
J.M. Barrie said this about charm, "If you have it, you don't need to have anything else; and if you don't have it, it doesn't much matter what else you have." Surely he was speaking about Nancy Reagan. Charm combined with beauty, grace and devotion. She joined the Gipper in March.
Atticus Finch is one of my favorite fictional characters, both in books and movies. He was the creation of Harper Lee in "To Kill a Mockingbird." Her next novel wasn't well received. No matter. When you've already written a masterpiece who cares what anyone says?
Sadly, a couple of apples fell from my own family tree. I'll miss them both. Of course I miss the many friends and family members who are gone – one in particular whose death taught me that when you lose someone who is very close to you – you understand that love is forever. It is a hard way to learn an important lesson, one that sooner or later comes to all of us.