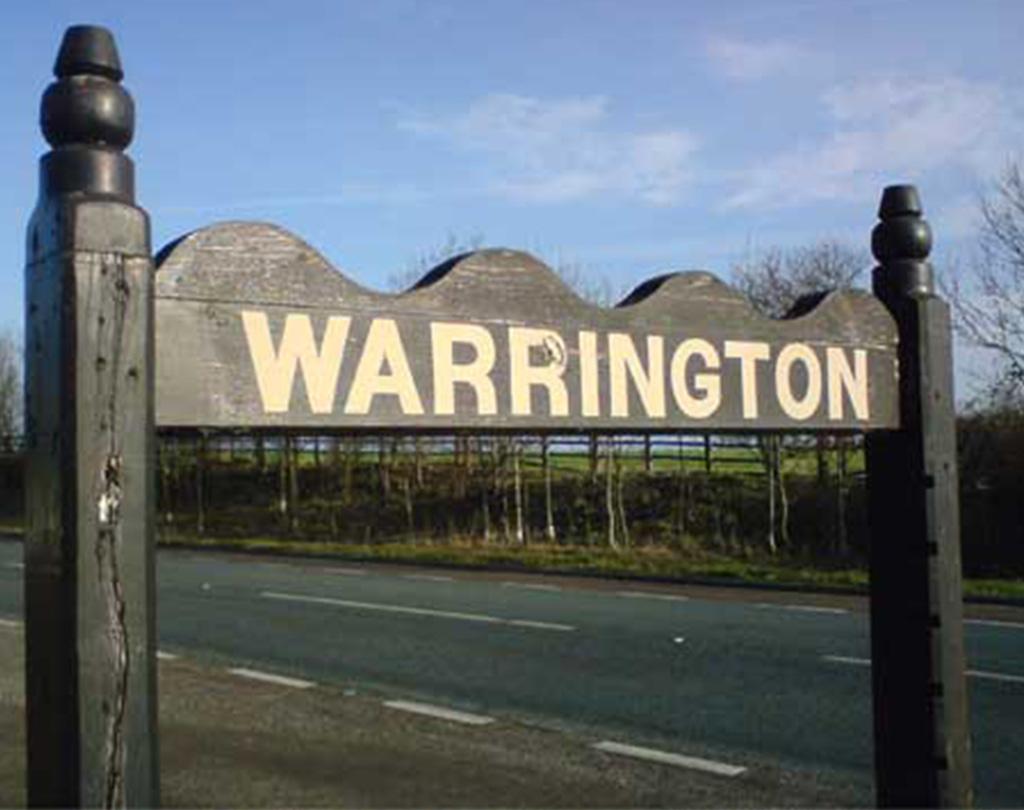 More Travels With Allen: Warrington
It seems I can never write this article without mentioning food. This month is no exception.
So, let me start by saying that I am up and about again and have wanted to get out of our condo before I developed total Cabin Fever. Finally, my health warden … aka Linda … gave me a pardon and I was Free! After driving about for several hours we ended up at Piero's Italian Restaurant on Byberry Road just before three o'clock on Christmas Eve.
It was early in the day, between meals and the big evening rush, and the place was empty. Linda and I were the only patrons and I can't tell you how special a time we had. I'm beginning to think that the "inbetweenie", the time between lunch and dinner, is a great time to dine.
To start, John the owner, came out of the kitchen and spent a great deal of time with us. Our waiter, who recognized Linda from two special events that were held in Piero's weeks before, also joined us. So did a woman who was decorating for the evening festivities. It was like party time. Very enjoyable.
When I mentioned a special veal dish that was not on the menu John quickly volunteered to make it for me. He also volunteered to prepare a special meal that he knew Linda loved. Thumbs up, five stars, super cheers! It was fantastic. It was heaven. Can't tell you how much we enjoyed our visit or appreciated his going the extra mile for us.
We have been to Piero's frequently so let me recommend it as highly as I can. The place is class … quiet, attractive …. a separate room for parties and a great deal of privacy in the individual booths. I can't say enough nice things about the physical environment, the food or the owners. The entire deal is top notch. Definitely worth a visit.
It happened again. Gold Guys has a favorite customer. Every year in January, you can set your watch by her. This five foot dynamo arrives at their location in Southampton with all types of gold  to sell.
When she gets her December Christmas bills she is ready to hit Scott and company for the best prices for her goodies. I will not belabor the point but she is an animated three ring circus who "performs" in their shop every year. They should sell tickets.
When all is said and done, it becomes clear that this entertaining senior citizen is no fool. She has been heading to the Gold Guys whenever she needs money and has something to sell. She constantly brags about the way she is treated and the prices they offer her. This is one time I suggest you follow the "little" lady. You will not go wrong dealing with the Gold Guys.
Speaking of Christmas, New York Camera gets very busy every January with people who have decided to reproduce their old eight mm films and pictures before they are lost forever. If you have, as I do, some very special eight or sixteen millimeter family histories that you value, don't wait. Get them restored and saved.
In fact, they make a great gift for family members and friends who may not have the physical memories that are stored only in their heads. For your own viewing or a very thoughtful gift, New York Camera is the local spot that does work worldwide for other camera shops. That's quite a compliment.
Schultz Interiors in Willow Grove has expanded again. Mitchell and his staff now carry all types of flooring for your home or offices. Carpet, wood, ceramic … you name it, he now is carrying it. So … step on it. (Bad Joke!) The selection is large, the prices are right and the firm enjoys a reputation for treating every customer as royalty. Linda and I know people who have worked for him and many who have purchased from them. We have never heard a bad word.
Petrillo's Appliances is closing their Warrington store (Note: Warrington only!!) and Mark Petrillo has decided to clean house. They are selling all of the brand new appliances in that location at crazy prices. It's strictly a first come first serve deal and it pays to get there fast. You really can save a great deal in this once in a life time opportunity. So if you need any form of new appliance for your home, grab your track shoes and start moving. You can see their ad in this month's issue.
We want to congratulate S & H Hardware on their soon-to-come Official Grand Opening. A true landmark in Northeast Philadelphia, S & H has opened shop in The Marketplace on County Line in Huntingdon Valley. A fun place to visit, if you're looking to refresh your hardware, update your cabinets or need a crazy thig-a-mi-jig that you can't find anywhere else, S & H Hardware is the place to go. They've got some really neat mailboxes, too. And now that winter is approaching, you can turn to them for whatever winterizing supplies you might need. AND, it's independently owned. You're promised really good help with whatever project you're contemplating.
I could go on but the boss lady is telling me that we are out of space … Next month I will review a neat little pastry shop (Baklava) that just opened in Hatboro and a new vegan location that also just opened in Hatboro
Till next month, it is really nice to be back.
Happy New Year to all!