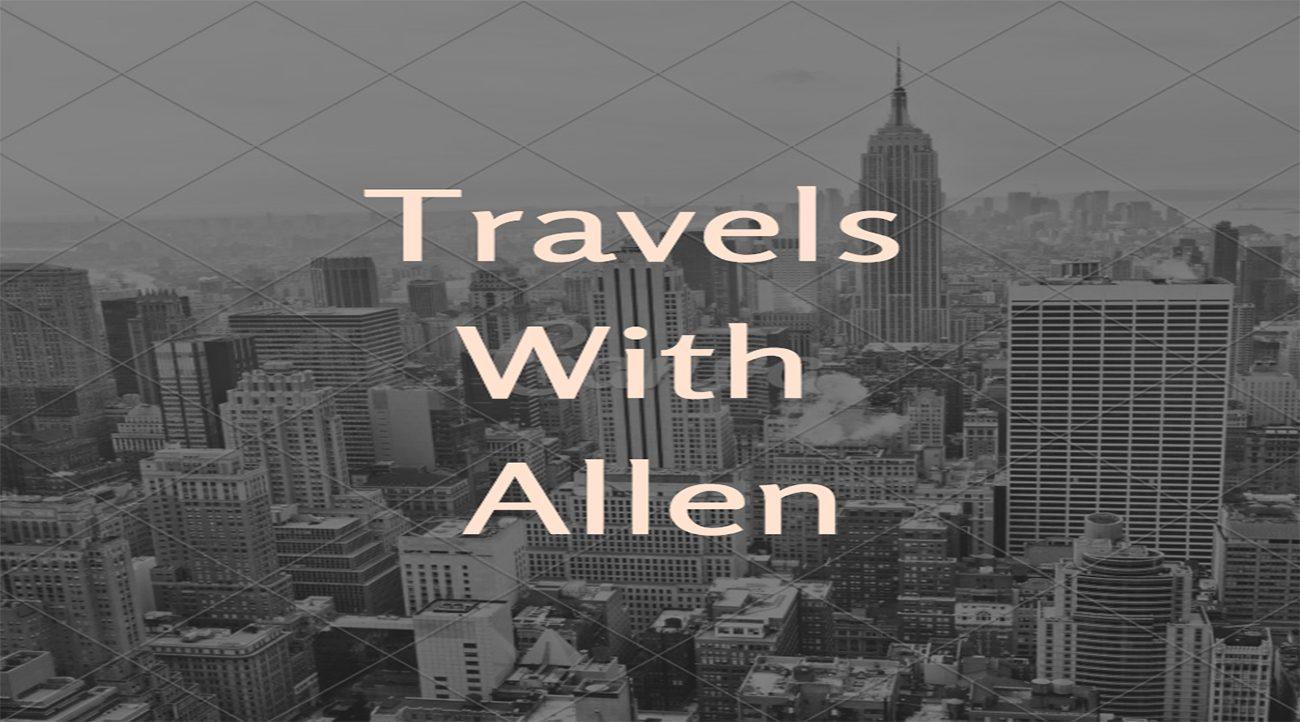 More Travels with Allen
By Allen Herman
Linda and I took a cruise. I loved it. We went with two other couples from our complex and we had a ball. I promised them that I would write about our time at sea after we moved our offices and I had minor surgery. But I must mention two things that were super dupper great!
I didn't see one phone, not one, or any televisions blaring over our heads as we dined. Loved it. More to come next month. People actually rediscovered the art of conversation. No texting, no interruptions, no sneaking views of the screen under the table. I loved it.
Once we got back to the "shop" it was back to the old grind. We had dinner at Stone Wok on Street Road in the shopping center that runs along the corridor on the way to Easton Road in Warminster. It was fabulous. In fact I actually took pictures of our meals. Wow!
The selection was great, the food was marvelous and the presentation was incredible. Did I mention that it was cheap … I know I'm supposed to say affordable. As I said, I took pictures and for the first time ever I have included pictures (of our eleven dollar dinners) in my article. I don't care where you live, you should hit this spot. It's an enjoyable, tasty and picturesque bargain.
It happened again. As we were running around playing "catch up" and "pack up" a Lionel train lover by the name of Deon Fowler marched into the office with pictures of a layout and an invite to the GATME Model Railroad Museum in Rockledge on North Sylvania and Montgomery Avenue. To hell with deadlines and packing, we are talking trains. I will take my grandson next weekend for a visit and I suggest you do the same. Especially with Thanksgiving, Christmas and Hanukkah approaching.
Another favorite of ours, Shish Kabob Palace has just finished expanding. They have a newly expanded menu with all of the old goodies plus lots of new items. They have doubled the size of the restaurant and now offer private rooms for parties. Linda and I have introduced this little gem to many of our friends and everyone has always been pleased.
Wage Electric is running a huge sale. Warren, the owner, decided it's time to clean house and make room for new items. So he has drastically cut the prices on a large number of items that are discontinued, one-of-a-kind or scratched and dented to make room for the new "stuff." In case you haven't visited this design and lighting store it has an incredible selection of furniture, wall decor and lighting. The place is jam packed. If they put another item in their showroom the walls will burst. I really enjoy wandering through this store on Bustleton Avenue in Feasterville/Trevose. If you are doing any decorating you might stop in.
As you know, it's holiday time. If you want to see some really unique, and wonderful gift items, I suggest you visit Artisans Marketplace. They have been advertising with us for years … on our covers … from day one. The one store has become stores in the plural. The word is out. The first location in Southampton has been joined by another in Doylestown and they now occupy a portion of Graziano's Flower Shop in Warminster.
They really have beautiful items for all of the holidays and any celebration you might have. They have great things for everyday as well. I have a ball wandering through their showroom off of Byberry Road. My kids insist I take them there every time they come in from Seattle. My daughter-in-law claims it's better than New Hope and 5th Avenue combined.
And if you like pizza you might want to try Joe's Pizza on York Road in Hatboro. I frequently "work the street" for ads and stop in for some pizza to recharge my batteries. Their tomato covered circles are great. The owner is from Bristol and we often spend a great deal of time just smoozing. I'm not suggesting you drive twenty miles for the best pizza around but if you live nearby, go for it!
I have more to say, but packing is the order of the day. I am taking my trains and planes off the walls and getting ready to move. Our new offices are far larger and I will have room for a large train layout. (I'm serious.) When things are rolling I will invite all of our readers to come visit.
Enjoy the holidays. Stay out of trouble. Don't talk politics.