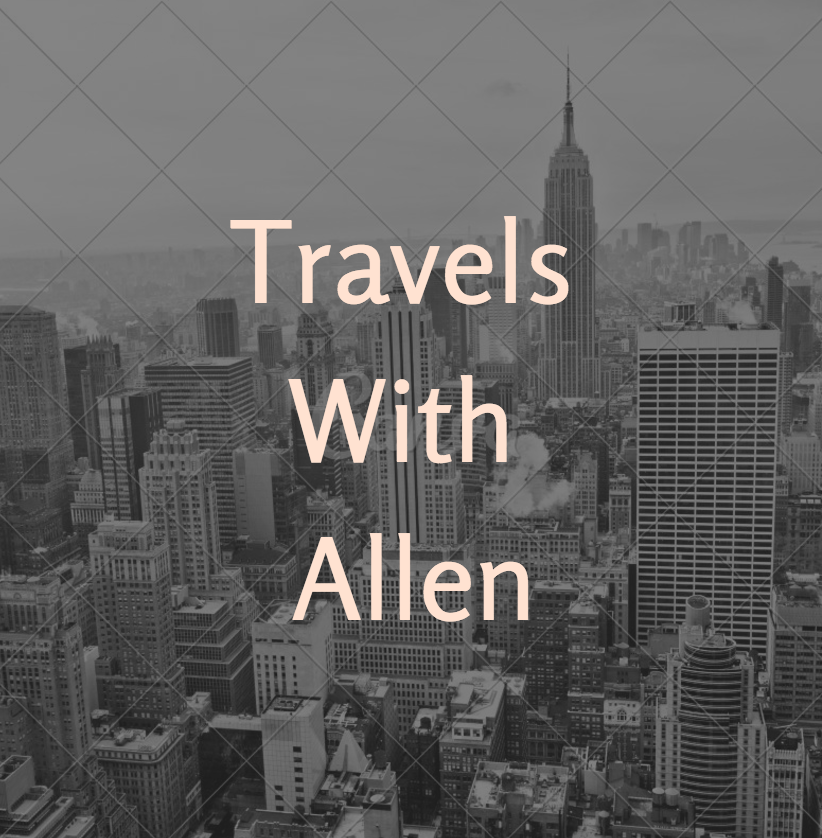 More Travels (or eating) with Allen
I want to mention Rozana Mediterranean Grill for the third month in a row.
Very unusual for me to do this, but this restaurant is worth a triple mention. Great food, broad selection, low prices, large quantities and "pronto" service. I am mentioning Rozana for the third time because the owner of this Hallal authorized location now is serving a large number of certified Kosher products. When we were last there he mentioned that a very large percentage of his patrons were Jewish and he wanted to accommodate them. By the way, he is the gentleman who extended a twenty five percent to all of his diners when he ran an ad last month.
If you're into Mexican food let me mention Rey Azteca on York Road in Warminster. The food is consistently good and the selection is comprehensive. This former Pizza Hut gets A's across the board. We have never been disappointed. This spot is tops and deservedly well patronized.
Food for thought: Ollie's has a location in Horsham and another in Bristol. The firm's motto is "Good Stuff, Cheap" And they do sell good stuff cheap! The store features an excellent, huge is a better adjective, collection of varied books, bargains on coffee and small appliances and an inexpensive assortment of greeting cards. They have a gigantic collection of items too large to cover here, but certainly worth seeing.
If you crave deli, visit Pumpernick's in Montgomeryville. They offer all of the old favorites including matzo ball soup, corn beef specials, blintzes and chopped liver. The restaurant is a large, bright place and always busy with people doing eat-in and dine-out. This is one of the few Jewish delis left and definitely keeps the traditions alive.
A new sushi restaurant has just opened on Jacksonville Road in Warminster, Sushi Stop. We had not visited this new spot until last night. If you like sushi, and we do, this is a must spot for you. The menu is what you would expect plus several surprises. Taste wise, their dishes are the best. We really were pleased and will be regulars from now on. The restaurant is very close to our office and we will be having lunch for our office delivered frequently. Linda has mentioned that she intends to do a review in a coming month. P.S. If the boss lady is writing about it, it must be good.
The Mens and Boys Store has relocated to Warminster after many, many years in Lower Moreland. Bonnie has a great selection for all the guys. Both of my sons were dressed for their Bar Mitzvahs by Bonnie. Her new location is great. Parking is easier and the selection is larger and more comprehensive. Linda has visited the store frequently. Bonnie is quite happy. Not only are her old customers following her, many new customers have been arriving. Stop in and say hello.
Grandma's Pizza & Bakery has just opened on Easton Road about two blocks North of the Turnpike. John was among our first advertisers in the Suburbanite many years ago. We celebrated my hundredth birthday at his old "Grotto" with about forty friends. Before I forget, John not only served great Italian meals but he became even more popular with his gluten-free baked goods. His new spot, which is bright and extremely pleasant, has an even larger selection of gluten-free baked goods. I fell in love with his cherry pie. Great crust and tart flavor.
One more, one more… The Street Food Sandwich Shop has just opened on South York Road in Hatboro. To be honest, parking can be difficult and there are a limited number of tables. But the menu is great and very creative. The owner constantly talks about growing up in Olney and using many of his mother's recipes. We stopped by for lunch one day and ordered a very unique hoagie. It was great and after sharing the "monster" we were able to take home enough for two meals. Ernie was at a different restaurant in Jamison (Tapas) before opening this little gem. Trust me, it's worth a visit. (Outside dining is offered.)
If you have a pool and require maintenance, Anton & Son Pools should be on your refrigerator door. The brothers are nice guys, friendly, honest and offer fair prices. We know several people who required their services over the past several years. They all give a thumbs up sign.
Linda checked out Affinity Well Spa in Southampton. The owner, Ebony, gave her the grand tour. It's a full service facility for all things restorative. Aesthetics, replacement therapies, IV vitamin therapy, body contouring and more, Affinity Well Spa will help you feel beautiful or handsome. And yes, Linda was quick to share that men can and do enjoy many of the services offered at the Spa. She marveled at how clean and calming the environment. Sounds like a place for these weary bones!!
Finally, if you have a dog, or a cat…. but mostly a dog….. check out Pet Photos Plus in New Hope. This is a great gallery of all things "dog." Judy Dinnerman, the owner, has an unbelievable collection of attire, toys, snacks, cookie jars, etc. EVERYTHING and ANYTHING you might want for your favorite family member. It's on the main drag, so be careful to not miss this made-in-dog-heaven gallery. She also takes pictures of your pets, with or without their human escorts!! Stop in. You'll have to smile!!
So that's it for now. Have fun checking out my route this month. See you in August… I'll still be eating!!
Rozana Miditerranean Grill
802 S. York Rd, Hatboro, PA 19040
(267) 400-0022
Rey Azteca of Warminster
80 York Rd, Warminster, PA18974
(215) 443-0437
Ollie's Bargain Outlet
200 Blair Mill Rd, Horsham, PA 19044
(215) 674-2740
Pumpernick's Delicatessen & Restaurant
917 Bethlehem Pike, North Wales, PA 19454
(215) 393-5800
Sushi Stop Japanese Cuisine
882 Jacksonville Rd, Ivyland, PA 18974
(215) 394-5888
The Mens & Boys Store
320 York Rd, Warminster, PA 18974
(215) 914-2060
Grandma's Pizza & Bakery
2700 Easton Rd, Willow Grove, PA 19090
(215) 675-4700
Street Food Sandwich Shop
7 S York Rd, Hatboro, PA 19040
(267) 387-6271
Affinity Well Spa
376 Second Street Pike, Southampton, PA 18966
1 (800) 561-2670
Pet Photos Plus
13 N Main St, New Hope, PA 19838
(215) 620-4800