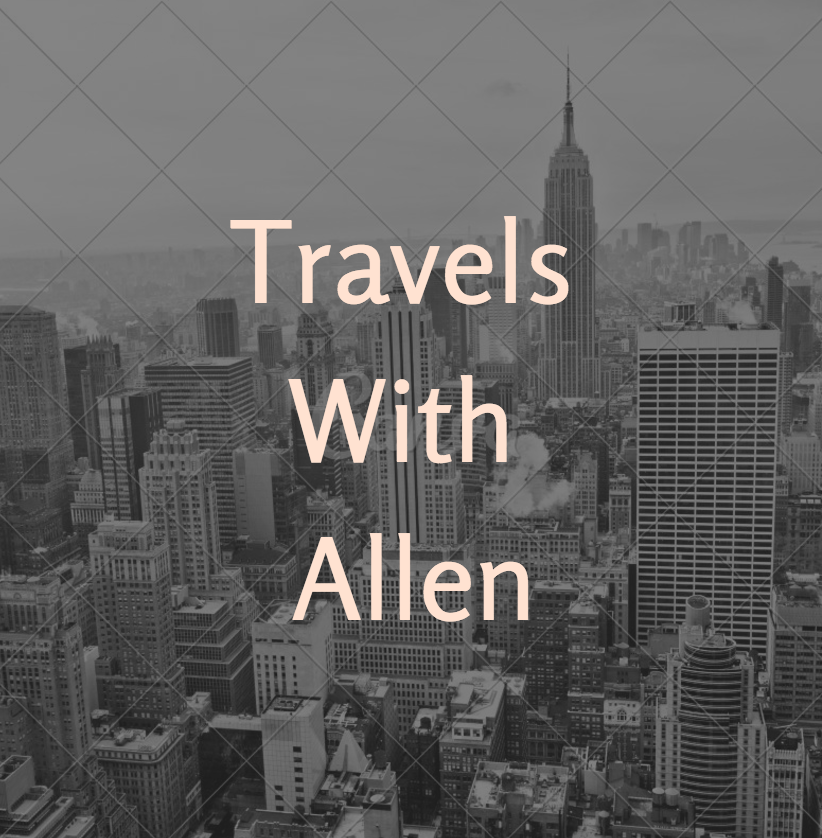 More Travels With Allen
If you like chocolate, and I do, head on over to Lily's Chocolate Paradise on Buck Road in Holland. It's a delight for the eyes and tastebuds. You'll find chocolate on everything; pretzels, marshmallows, cookies, candy worms, caramel, fruit and more. Speaking with Lily herself, it's clear this gal loves what she does…. surrounding herself with chocolate confections. I sampled some of the milk chocolate covered cookies, one filled with caramel. Very nice with my coffee.
Everything is made by hand, on site, boxed or bagged, nicely priced and ready for gifting. If you know a football fan (yes, even now!) she's got a hollow chocolate football that could make any fan salivate. And by the way, she's got some gluten free chocolate covered goodies, so no one should feel left out. It's a fun shop to visit… and more delicious to support. I mean who doesn't like chocolate?!
There's a new go-to place in Warminster on York Road. Angy's Café and Ice Cream Parlor. Just open for a few weeks, it's filling the spot once occupied by an ice cream shop, Big Scoops. Angy's Café serves breakfast and lunch until 3pm…. AND you can get ice cream all day!! Owned and operated by Angy and her dad, he was a prominent chef in the Quakertown area so you can be sure the food is good. I enjoyed the ice cream on my recent visit… Hey! It was 1 o'clock in the afternoon and all the ice cream flavors were calling my name.
The breakfast menu has our favorites, including pancakes, eggs, French toast, chipped beef… omelettes stuffed to the brim with spinach, gyro meat, asparagus, fresh salmon, squash. If you're an omelette aficionado this is the place. Lunch is equally tasty and filling. Soup, hot and cold sandwiches, platters…. And remember, you can top it ALL off, morning and night, with ice cream!!! Double yum!!!
A few stores down, in the same strip center, is a wonderful shop, M & H Custom Framing. Karen Lentz has filled her space with wonderful artisan artwork, cards and frames. Those important pictures you've discovered during your Covid lockdown can find the perfect frame with Karen's expert eye. She's now offering special savings for new clients! This is a go-to place for any gift you need, large and small…. And, if you're just looking for a bright, breezy place to feel some calm, M & H is a nice place to visit. Lots of beautiful pieces for the eyes, heart and soul. So soothing!
This is Insurance time…the folks at Insurance Shops in Feasterville can help you get settled with the right kind of insurance to fit your needs. They've helped us through the years and many of our readers. Reports have all been satisfactory and word-of-mouth referrals have really put Insurance Shops on the map as a great resource of all things insurance in our greater reading area.
We continue to check out neighborhood restaurants with their outdoor tents, awnings and umbrellas. I hope this will become part of the permanent landscape way after the Covid crisis is resolved. The Country House Diner in Warminster on York Road is among those diners continuing to serve, rain and shine. We enjoyed a great meal the other evening and found the seating arrangement safe and comforting. Hmmm, comfort food in a comfortable setting… there's nothing better than that!
My month was cut short this month. I'll share more of that in November… but need I say, there's never a dull moment with this Herman Family. This Travels report will do for now. Check out these neighbors AND if you come across anyone you think we should visit, SHARE! We love referrals!!!!
See you in November!
Lily's Chocolate Paradise
295 Buck Rd, Holland, PA 18966
214-364-5373
Angy's Café and Ice Cream Parlor
Warminster Shopping Center
336 York Rd, Warminster, PA 18974
215-444-0909
M & H Custom Framing
Warminster Shopping Center
318 York Rd., Warminster, PA 18974
Insurance Shops
246 Bustleton Pike, Feasterville, PA 19053
215-613-4999
Country House Diner
41 York Rd, Warminster, PA 18974
215-907-3198