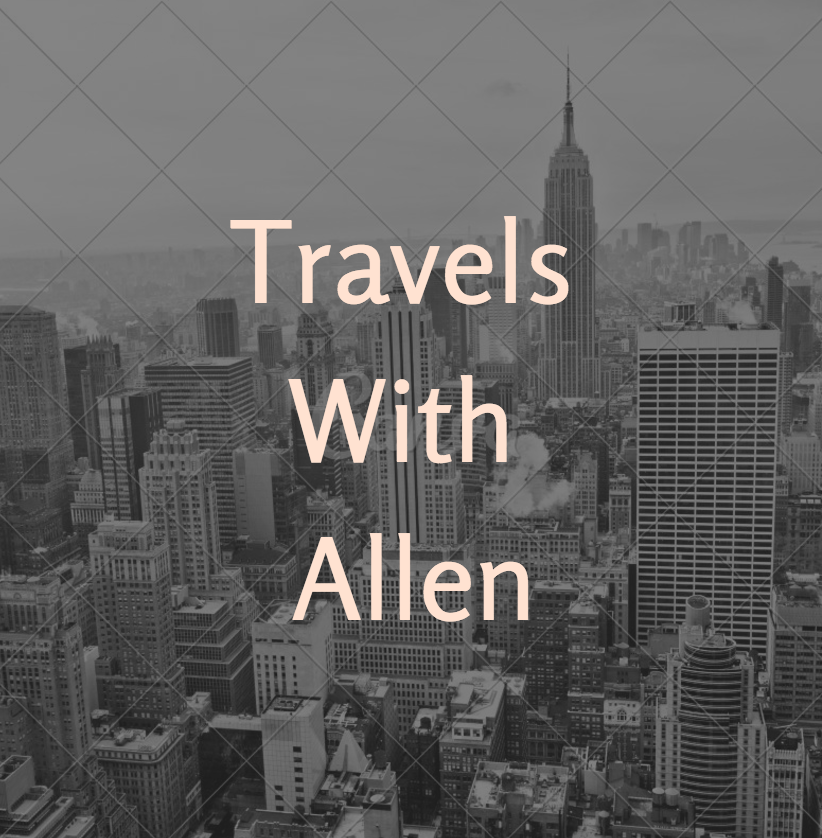 More Travels with Allen
Linda and I visited the new Boston Market on Street Road in Trevose. Before my "health issues" I was a regular for lunch at their various chain locations. We met with the staff there and discussed advertising. The chain has changed since I was last there. They now offer more than chicken and have added meat and a series of sandwiches to their menu. We visited right before their opening so I can't offer a full review… but it sure smelled good!!
Down the street, about a half a mile, stands an Arby's. We decided to take advantage of the situation and see if they really did, as advertised, "Have the meats!" To be brief, they sure do! We were amazed by the chain's large and varied menu offering real variety. They got an A+ in every category. This spot had ample parking, a spotless interior and extremely pleasant staff. Our order was filled quickly and we truly did enjoy our meals. The brisket sandwiches, while not quite as good as my Mom's, were excellent. They were tasty, plentiful and extremely reasonable. We will be back!
Further up Street Road, on the way back to Warminster, we stopped in at Nickles. I've written about Nickles frequently. The store is unbelievable, offering electronics, toys, Hess trucks, Lionel trains, bikes, watches, computers, jewelry, a huge selection of musical instruments and lord knows what else. Chris buys all kinds of deals and offers them at ridiculous prices. You never know what will be available when you enter. I purchased, as an example, wine bottle openers that were valued at over thirty dollars a piece, for under five each. The store is always crowded and now even offers music lessons through it's adjacent Nickles Music Store.
Several new restaurants have recently opened in Hatboro. There is a new Middle Eastern restaurant called Rozana that just opened next door to Pasta Fazool on York Road. We were there the night they opened and enjoyed our meals immensely. The restaurant is owned by a very nice family that is eager to please. The selection of lamb and beef is comprehensive and really inexpensive. So pleased with our selections, we have already returned twice. This place is a winner. Hopefully the word will get out and they will succeed in this spot for a long time. As an aside, the restaurant is named after a ship that sailed to various Mediterranean ports offering free meals to those in need.
Another new restaurant has opened on Easton Road in Horsham in a strip center which has the Fountain Side at the other end of the center. Let me say this bluntly, they offer the best pizza we have ever tasted! Mama's 2 will make it round, square and even as a triangle (that's a joke) with thin, medium or thick dough. The menu lists all types of toppings… some very usual and some pretty wild. I can't say enough. When my bride raves, it has got to be good. Linda also asked that I mention their sauteed spinach with garlic and olive oil. By the way, they offer more than pizza. The menu is exciting.
One last food place, Golden China, is a "take out only" Chinese gem on County Line Road in Hatboro. The store is near both our office and the dialysis center that I visit. While their menu is not unusual, their food is fresh and satisfying. Their food has a robust taste and is always delivered hot. Again, this is a spot we, and our staff, recommend highly.
And finally, do you have trouble with your phone? We just got new phones and are sorely in need of assistance… almost all the time! Fortunately we have a resource that can solve our issues with a smile. We go to We Fix Phones N More on Easton Road and County Line in Horsham. The folks there are patient and well versed in all things phones AND computers. (My sister-in-law turned to them for help with her new laptop.) You can purchase and get repairs, and you won't have to take a number until someone helps you. Keep their phone number on your refrigerator door. Keep it ready for when you need it!!
So, that's it for this month. I've been busy and am well on my way for May's issue. Restrictions are easing up and so are our visits. Stay tuned. In the meantime, check out these places and let us know what you think. We hope you approve!!
Boston Market
60 E. Street Rd.
Feasterville/Trevose
215-364-0909
Arby's
245 E. Street Rd.
Feasterville/Trevose
215-942-7788
Nickles
658 W. Street Rd.
Feasterville
267-288-5907
Rozana Mediterranean Grill
802 S. York Rd.
Hatboro
267-400-0022
Mama's 2 Italian Grill
537 Easton Rd.
Horsham
215-907-39-23
Golden China
263 E. County Line Rd. Hatboro
215-957-1678
We Fix Phones N More
801-4 County Line Rd. Horsham
215-323-4750