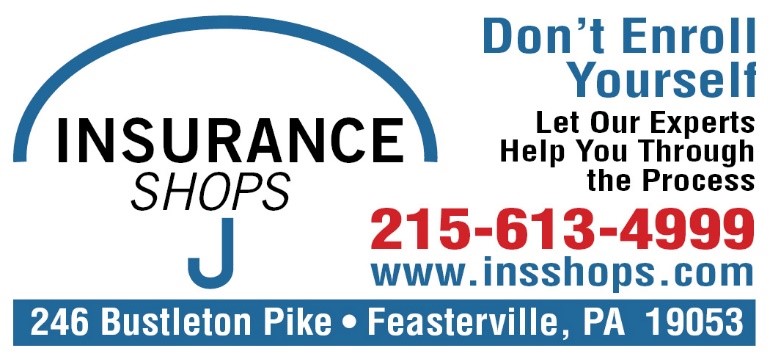 Insurance Shops: New! The American Rescue Plan Act
Almost everyone under 65 will be affected positively by the NEW The American Rescue Plan Act of 2021. How will it affect you? Do you have a good agent to get you your relief funds?
The agents at Insurance Shops Free Enrollment Center are your best source for help with this. The NEW coverage provisions include:
• Enhance applied tax credits (APTC) at all income levels. Many families would now be eligible for zero premium plans. Subsidies will now slowly increase up to a cap of 8.5% of income for all enrollees.
• Eliminate APTC chargebacks for 2020 for anyone who underestimated their income in 2020 and learned at tax filing that they received an APTC that was too high for their income level.
• Special APTC rules for individuals receiving unemployment. Individuals receiving or approved to receive unemployment benefits for one week or more are eligible for maximum APTC benefits for the entire year, including zero premium plans.
• Provide COBRA subsidies to 100% of the cost of COBRA continuation coverage for individuals who have been laid off or had their hours reduced. This was extended through September 2021.
• Many lower income folks will be eligible for zero premium silver plans, and higher income levels could get a zero premium bronze plan.
• During the COVID Special Enrollment Periods until May 1, you may switch your plan, but deductibles may reset. We can help you figure out your best options.
• If you bought a plan off the marketplace, we will help determine if bringing you onto the marketplace will save you money with these new rules.
• Current enrollees should contact us to make sure the new subsidies are applied to you.
As an agent, we insure the new subsidies will be automatically applied to our customers' accounts for 2021, You should immediately assign us as your helper/agent to ensure you don't miss out on these new lower premium/or zero premium plans. Now, more than ever, doing this yourself may cost you thousands of dollars. We are Bucks County's leading Free Enrollment and education center for Medicare, Business, Auto, Life, Disability, Workers Comp, Cyber, Bonds, and of course, Health Insurance. 5 minute FREE QUOTES from dozens of major insurance companies.
Our Motto: We will do the right thing for you to protect you. If you can crash it, burn it, break it, earn it we can insure it! We Shop it, You Save!
Experience 5 Star service.