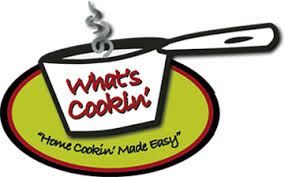 In the Kitchen
I feel some picnics in our future… our very near future. This month we offer some salads that will do well on those picnic tables. The Asian Noodle Salad is among my favorites. And the potato salad with a bit of a bite and dill always shows up on my menu. Blueberries are coming in season, although it looks like we can get them year 'round now. Regardless, the Blueberry Croissant dish is lovely for a morning treat or a special brunch accompanied by your special Champagne Mimosa. How's that sound? So enjoy and have fun….Bon Appetit.
HORSERADISH – DILL POTATO SALAD
3 lbs small red potatoes, quartered
3 Tbsp. apple cider vinegar
8 oz. sugar snap peas, trimmed
½ C. mayonnaise
½ C. sour cream
2 Tbsp. horseradish drained
½ tsp. lemon zest
2 Tbsp. whole-grained mustard
2 stalks celery, thinly sliced
½ C. fresh dill, roughly chopped
¼ C. chopped fresh chives
½ C. chopped fresh parsley
Put the potatoes in a large pot, add water and cover. Boil, then reduce the heat and simmer until just tender. Drain and transfer to a large bowl. Add vinegar and 1 tsp. salt, toss. Let cool.
Bring saucepan of salted water to boil. Add snap peas and cook until crisp/tender. Transfer to bowl of ice water, drain then halve lengthwise. Gently stir into potatoes along with the snap peas, celery, dill, chives and parsley.
CORN AND TOMATO PASTA SALAD
1 lb. farfalle pasta
¼ C. white wine vinegar
1 Tbsp. Dijon mustard
2/3 C. extra-virgin olive oil
1 small shallot, finely chopped
½ tsp. grated lemon zest
2 ears corn, husked
2 C. assorted cherry tomatoes, halved
½ small bulb fennel, cored and sliced
½ C. fresh basil, roughly chopped
2 oz. goat cheese
Bring a large pot of salted water to a boil. Add the pasta and cook as the label says. Drain and let cool to room temperature.
Whisk the vinegar, mustard, ½ tsp. salt and few grinds of pepper in a bowl. Slowly whisk in the olive oil until thick and smooth. Whisk in shallot and lemon zest.
Preheat broiler. Place corn on a baking sheet and broil, turning occasionally, until lightly charred on all sides. Let cool then cut off kernels.
Add the pasta, corn, tomatoes, fennel slices to vinaigrette. Stir in basil and season with salt and pepper. Toss to coat. Gently fold in goat cheese. Whisk mayo, sour cream, horseradish, mustard, 2 Tbsp. water and lemon zest in bowl. Season with salt and pepper.
ASIAN NOODLE SALAD W/PEANUTS
1 lb. spaghetti
¼ C. Oriental sesame oil
¼ C. soy sauce
2 Tbsp. sugar
1½ Tbsp. balsamic vinegar
2 tsp. salt
1 C. fresh cilantro
8 green onions, thinly sliced
1½ C. lightly salted dry-roasted peanuts, coarsely chopped
Cook noodles al dente. Drain. Rinse with cold water. Transfer to large bowl.
Combine sesame oil, soy sauce, sugar, vinegar and salt in small bowl. Stir to dissolve sugar. Add to noodles. Add chopped fresh cilantro, green onions and mix well. When ready to serve, sprinkle chopped peanuts on top.
BLUEBERRY-ALMOND CROISSANT BREAKFAST BAKE
6 large croissants cut into 1-inch chunks
2 C. blueberries, can be fresh or frozen
5 large eggs
2 C. half & half
1 C. sugar
½ C. light brown sugar
1½ tsp. vanilla
1 tsp. almond extract
¼ C. sliced almonds
2 Tbsp. confectioners' sugar
Prepare a 3-qt. baking dish with cooking spray. Arrange the croissant chunks in the pan in an even layer. Scatter blueberries on top.
In a large bowl, whisk together the eggs, half and half, sugars, extracts. Pour over croissants. With clean hands or wide spatula, press down on croissants to soak in custard. Cover tightly with foil and refrigerate overnight.
Preheat oven to 350ºF. Place baking dish, still covered with foil, into oven and bake 30 minutes until custard is set. Uncover and sprinkle almonds on top. Bake uncovered, another 20-25 minutes until top is golden brown. Cool slightly. Dust with confectioners' sugar before serving, if desired.