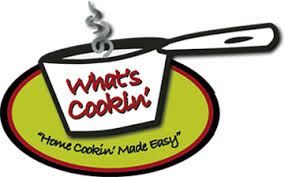 In The Kitchen
Pandemic shmandemic….. I'm thinking holiday and that means Thanksgiving. Below are some of the things I might add to our table. I especially like the Spinach Puffs made with phyllo dough. So easy to work with, one twist of the hand creates a really attractive bundle. (You'll understand when you read the recipe.) The fruit compote is easy to make and gets only better in time – that is if you have any left over! And the chowder is true comfort food. Who doesn't need that now??! So, enjoy and Bon Appetit! The holidays are upon us!
PEACH APPLE CRUMBLE
3 Granny Smith apples, peeled, cored, cut into ¼" thick slices
1 pkg. (1 lb.) frozen peaches
1 Tbsp. lemon juice
2 pkts. Maple flavored instant oatmeal
¼ C. + 2 Tbsp. light brown sugar
1 Tbsp. fresh chopped ginger
½ C. flour
½ tsp. ground cinnamon
¼ C. butter, melted
Preheat oven to 375°F. Coat 1½ qt. baking dish with cooking spray.
In large bowl, toss apples and peaches with lemon juice, 1 pkt. oatmeal, ½ C. sugar and ginger. Transfer to baking dish.
Place on baking sheet. Bake 30 minutes. Meanwhile combine flour and cinnamon with remaining oatmeal packet, and 2 Tbsp. brown sugar. Stir in butter. Squeeze mixture together to form crumbs.
Remove baking dish from oven. Stir fruit to coat with juices. Sprinkle topping over fruit and bake for another 30 minutes or until fruit is tender.
DRIED FRUIT COMPOTE
1 C. dry white wine
¾ C. sugar
½ C. water
½ C. each golden raisins, tart dried cherries, sliced dried apricots and stemmed and quartered dried figs
Combine all ingredients in a medium saucepan and boil. Cook over moderately low heat, stirring occasionally until liquid is syrupy, about 30 minutes. Transfer to a bowl and let cool.
SPINACH PUFFS
1 10-oz package frozen chopped spinach, thawed
½ C. crumbled feta
¼ C. chopped onion
1 Tbsp. olive oil
1 tsp. chopped dill
1 tsp. minced garlic
Salt/pepper to taste
1 large egg
1 sheet frozen puff pastry, thawed, rolled out to 12" square
Squeeze out as much liquid from spinach as possible. You should be left with about 2/3 C. spinach. Mix spinach and next five ingredients in a medium bowl. Season to taste. In a small bowl, beat 1 egg to blend and fold into spinach mixture.
Cut puff pastry into 4 equal squares. Divide the spinach filling between the squares putting it in the center. Grab the four corners of the squares and twist together. The squares should now look like bundles.
Bake the bundles about 25 minutes or until pastry is golden brown. Be careful to not bake too long as to incur burning the pastry. Let cool for about 10 minutes. Delish!
CORN AND LEEK CHOWDER
2 Tbsp. butter
2 Tbsp. olive oil
1½ C. coarsely chopped leek
1 C. celery, chopped
1 C. red bell pepper, chopped
2½ C. milk
3 Tbsp. flour
2½ C. vegetable broth
2½ C. corn kernels, frozen or fresh
2½ lbs. cubed, peeled Yukon gold or red potato
1-2 tsp. salt
½ tsp. black pepper
¼ C. finely chopped parsley
3 Tbsp. chopped green onions or chives
In a pot, melt the butter and oil. Add the leeks, celery and bell pepper. Cook, stirring often about 4 minutes or until veggies are tender.
In a bowl combine the milk and flour and whisk to combine. Slowly add mixture to pot with veggies. Whisk constantly as adding mixture. Stir in broth, corn, potato, salt and pepper.
Bring soup to boil then reduce to simmer. Cook covered for 20-30 minutes until potato is tender. Stir in parsley and chives. Serves 6-8.