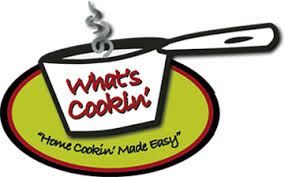 In The Kitchen
A little bit of this, a little bit of that…. That's where my palate is going right now. The chicken dishes are among my favorites. Easy to prepare, even good as leftovers. The Blue Cheese Dressing makes your greens sparkle and tomatoes even more "tomatoe-y." And the two dips will work well with those veggies you might be serving while your gang is watching a football game. (They are watching, aren't they?! LOL!) Check out the Upside Down Pear Cake. We're told to invest a bit more time in preparing our food during Covid -19. It's a healthy diversion!
FRIED CHICKEN… SORT OF!
2 C bread crumbs
1 tsp. salt
½ tsp. black pepper
2 Tbsp. Dijon mustard
½ C. mayonnaise
1 tsp. lemon juice
½ tsp. cumin
2 chicken breasts, skinned and boned
2 chicken legs, skin removed
Preheat oven to 450°F. Place bread crumbs in a bowl with ½ tsp. salt and ¼ tsp. pepper. Stir together mustard, mayonnaise, lemon juice, cumin and remaining salt and pepper.
Brush mayonnaise mixture over chicken then put chicken in bowl with breadcrumbs and cover chicken completely with crumbs.
Bake chicken until well browned and cooked through, about 30 to 40 minutes. E-Z P-Z.
APRICOT CHICKEN
12 chicken breasts, skinless & boneless
1 garlic clove
½ lb. apricot preserves
6 oz. Russian Salad dressing
1 C. diced onion
Preheat oven to 350°F. Season chicken with salt and pepper and rub with garlic clove. In separate bowl, mix together the apricot preserves, Russian dressing and onion. Pour over chicken and bake in oven about 50 minutes until golden brown.
HONEY PEAR UPSIDE DOWN CAKE
TOPPING:
1 pear peeled and thinly sliced
1 Tbsp. all-purpose flour
2 tsp. grated orange peel
1 tsp. ground cinnamon
½ C. honey
CAKE:
1 C. flour
1 tsp. baking powder
¼ tsp. baking soda
½ C. honey
1 egg
2 Tbsp. unsalted butter
2 Tbsp. orange juice
Arrange pear slices on bottom of greased 9-inch pie pan. Sprinkle with flour, orange peel and cinnamon. Drizzle evenly with honey.
In a large bowl, combine flour, baking powder and baking soda. Mix well. In a small bowl, combine honey, egg, butter and orange juice. Mix well. Add to flour mixture, stirring until just blended. Spread mixture over pears.
Bake at 375°F for 30 to 35 minutes, or until browned. Let cool and invert onto platter.
ROASTED RED BELL PEPPER SAUCE
1 large clove
1 7-oz. roasted red peppers, well drained
1 tsp. balsamic vinegar
Pinch of cayenne pepper
1¼ C. mayonnaise
Finely chop garlic in processor. Add red peppers, vinegar and cayenne. Puree. Transfer to bowl. Whisk in mayonnaise. Season to taste. Cover and chill. P.S. Wait to add additional cayenne. The taste gets hotter with time… so don't overdo it in the beginning!
TARRAGON CAPER SAUCE
¾ C. plus 2 Tbsp. olive oil
1/3 C. minced shallots
¼ C. lemon juice
2 Tbsp. chopped fresh tarragon
2 Tbsp. chopped chives
4 tsp. Dijon mustard
1 Tbsp. chopped drained capers
Combine all ingredients in blender and puree until smooth. Pour sauce into bowl… it's ready to serve! Serve at room temperature.
"LITE" BLUE CHEESE DRESSING
1/3 C. each: light sour cream, light mayonnaise and blue cheese
2 Tbsp. low-fat milk
1 garlic clove, peeled and minced
1/8 tsp. each celery seed and cayenne pepper
1 lemon zested and juiced
In a bowl combine all ingredients. Drizzle on top of prepared green salad or lettuce wedge… Yum!