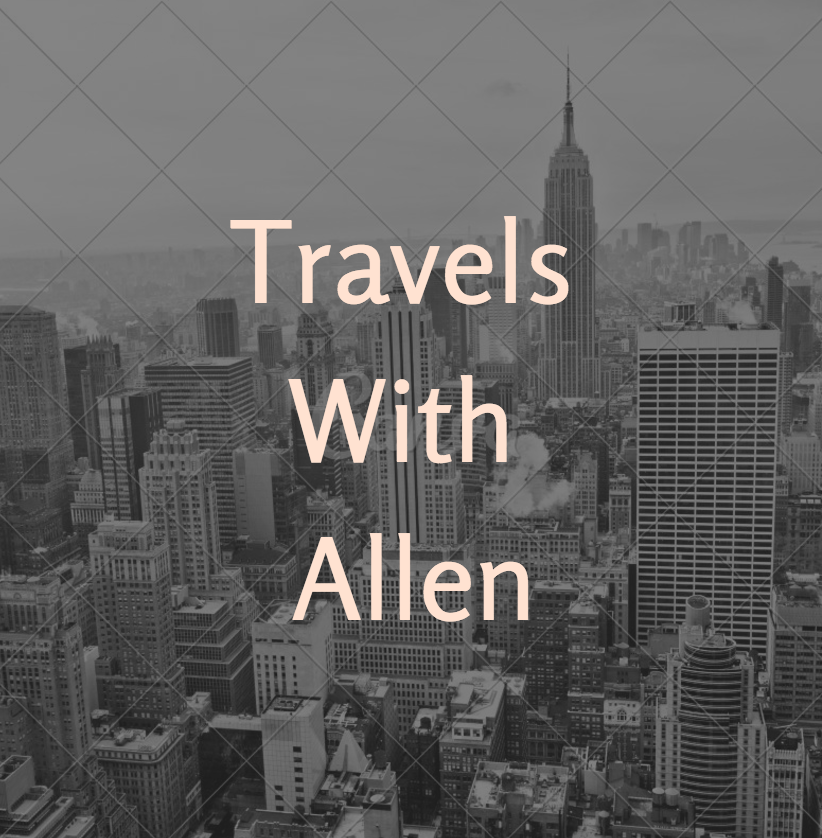 More Travels with Allen
Boy it feels good to be back in the saddle again. As you might know, I've been "off the road" for a bit and unable to report on what I see happening in our "neighborhood." But no more!! I'm happy to say that the world is once again my oyster as I travel our roads and highways.
There's a newish restaurant in Warrington called "Poke Bros." Located in a busy shopping center in Warrington, near Avalon Carpet, they bill themselves as serving Hawaiian-style "bowls." I couldn't say if the "bowls" are Hawaiian-style or not, but I can say that they're good… and probably pretty healthy. Walk in the restaurant, go up to the counter, pick and choose from a wide array of fresh fish, vegetables, rice and more, and create your own meal. They offer chicken and vegetarian alternatives also. Very casual, Poke Bros. can be your go-to place if you're on the run or if you're looking to relax with a long conversation. And don't forget take-out. For whatever and whenever you choose to go, it will be fun AND delicious. Check it out and see if you agree.
Did you hear that one of our favorite bakeries (and more) is getting a facelift?! Don Giovanni's Classic Bakery in Feasterville is going under construction August 11-19 and will re-open August 20 with a new look. Debbie S., the owner, promises me it's going to be something special. As long as they don't change their recipe for their wonderful baked goods, I'm ok with construction. But PLEASE don't change the Veggie Tomato Pie! It's wonderful….
I stopped in for some Grab n'Go one morning last week and Debbie told me the exciting news. Ok, but I was hungry and more interested in something to Grab n'Go. I just walked into an adjacent room to the bakery, got my own coffee (which was hot and good) and ordered a bagel with cream cheese….. hey, I'm on the road and really can't eat a lot while I'm driving! I thoroughly enjoyed the bagel. Really! Haven't had one in a while, but this round circle was lightly toasted and had just the right amount of "chew" to it. You can buy the bagels by the bucket full, stick'em in the freezer and use them as needed. Yum! I'll be back…. Especially after they re-open to show off their new "look." August 20th it is. I'll be there.
Bruce Morrison, Dr. Bruce Morrison of Huntingdon Valley, is living a dream… well, at least in some ways he's living a dream. He's the proud vintner of Jessie Creek Winery in Cape May Court House, New Jersey. We've visited and were enthralled by the grape-laden vines and the barrels of wine aging until they're ready for bottling. You can visit the winery year round 11am-6pm and hours are extended in the summer. Step up to the bar and enjoy a tasting of some current wines… just make sure you have a designated driver!
Jessie Creek is really a hub of activity. It offers all kinds of events including live music and food vendors, "Sunset in the Vineyard" and "Soulful Sundays." There's a restored Historic Farmhouse Inn, beautifully decorated, that makes you want to rest your weary bones and be engulfed by the calm of the vineyard. And engulfed by "calm" you will be. From the start of your visit to the end of your visit, a stop at Jessie Creek is pretty special. And when you go on the weekend, make sure you tell Bruce (Morrison) I sent you. You just might get an extra bit of his prize winning wine to taste… thanks to Al Herman!!!
P.S. The Historic Farmhouse Inn, with facilities for any kind of event you're planning has been the site of weddings, business meetings and more. They've all become part of the Jessie Creek experience.
We were looking for Bertucci's on Easton Road in Warrington. It disappeared! But almost as soon as it disappeared, Select Pizza Grill appeared and from opening day it has enjoyed a full parking lot!!!
Select Pizza Grill is not a chain. It's family owned and managed with the care that you find with family businesses. I know because we had an issue that had to be "managed" and it was done so very diplomatically. We'll be back!!
Select serves pizza, burgers, salads, pastas and more in a casual environment. I can personally vouch for their crab cakes. No filling and very tasty. Linda enjoyed their fettucine alfredo… pure comfort food.
An on-trend restaurant, whether you're a family, a dating couple or a larger group, Select offers the laid back spot you might be looking for.
So yes, it looks like I ate out a lot this month. My recovery enables me to visit lots of restaurants; not doing a lot of walking just yet, but that's coming very soon. I look forward to a busy month ahead and sharing it all with you. See you then, in
September!!!
Poke Bros.
636 Easton Rd, Warrington, PA 18976
Don Giovanni's Classic Bakery
344-346 W. Street Rd, Feasterville-Trevose, PA 19053
Jessie Creek Winery
1 Route 47 North, Cape May Court House, NJ 08210
Select Pizza Grill
855 Easton Rd, Warrington, PA 18976