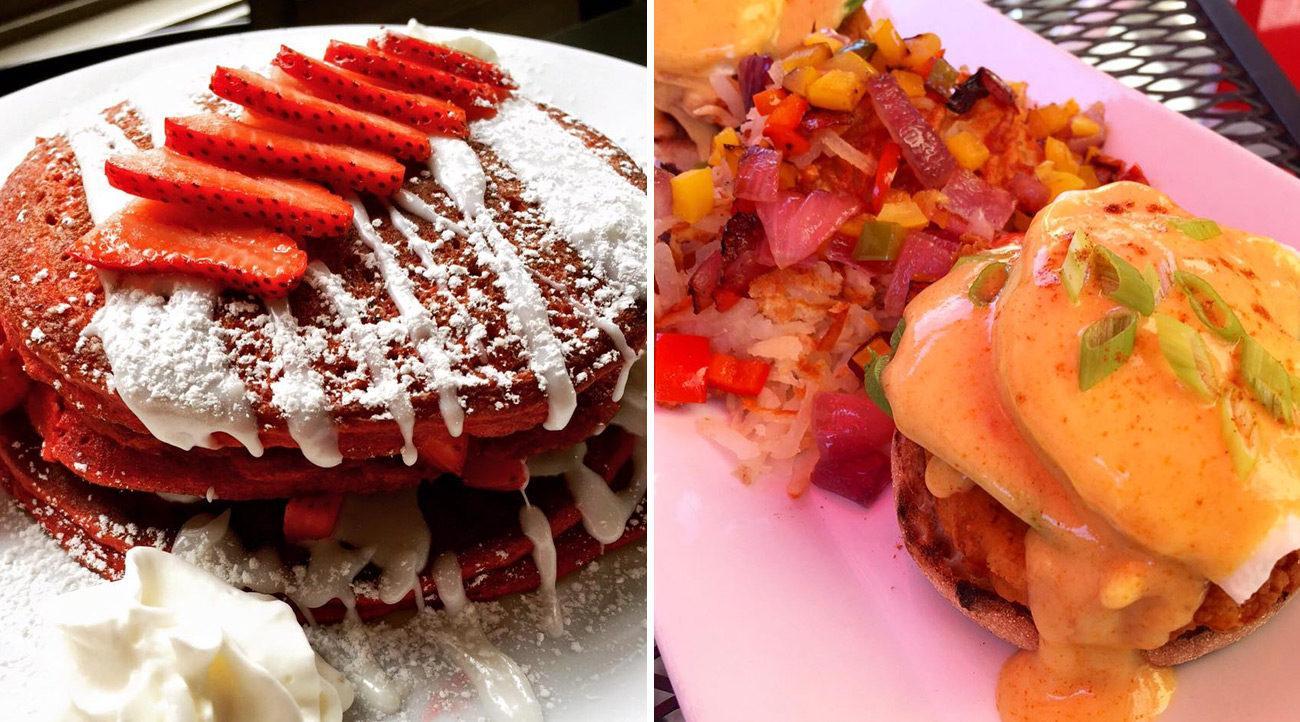 West Ave Grille
If you're one of those "breakfast" people who love their breakfast, then you probably know about the Katz family and their West Ave Grille.
Their Jenkintown location has been serving up the best breakfasts in the area, including their famous made-to-order omelets, benedicts and french toast with challah for quite sometime. Lunch and dinner are pretty popular too!!! A favorite spot for business people, it's filled with a veritable who's who of local leaders. And now, over the past year, Bob and Hope Katz have extended their hospitality to Southampton, in the Redwood Shopping Center on Second Street Pike.
You'll notice the Southampton space is open, clean and crisp. It's a reflection of the delicious food that comes out of the open-front kitchen. You can see the chef and assistants working feverishly prepping food for hungry diners. It's fun to watch. And even better to consume!
Allen and I have visited West Ave Grille in Southampton a number of times. We've enjoyed a late lunch or two and many dinners, and we see that it has clearly become part of the neighborhood landscape, just like its sister location in Jenkintown. There's not a time we dine there that we don't run into someone we know… and are so happy to be able to catch up, if only for a few minutes.
Of course, this comfortable, friendly ambience contributes to our dining experience, but we really go to the West Ave Grille for the food. They have a full menu. Nothing really fancy or European or Asian (or Martian, as Allen would say!)… just regular food that's served hot, wholesome and delicious. Allen loves their salads. Substantial and filling, the Chicken Mandarin and Ahi Tuna Mandarin salads are among his favorites. The tuna is always prepared perfectly, moist and tasty. I like their Mediterranean salad filled with romaine, shrimp and feta cheese. You can choose from a group of salad add-ons – even choosing a crabcake to finish off your salad.
Another dish Allen LOVES is Taj's Chicken Quesadilla. It's listed as an appetizer, and it could be if shared by a table…. but you'll want to enjoy it solo after the first bite. Chunks of chicken with cheese, this is real comfort food. Served with sour cream and guacamole, it comes highly recommended.
I really like their Hot Roast Turkey platter. The turkey is REAL turkey, not processed. It's straight off the bone and deeeee-lish. And you might try their Fish Tacos. Tilapia, topped with avocado salsa, spicy mayo and chopped lettuce, the tacos are light to the taste, but very filling. I really like them.
In the mood for true comfort food? Check out the Mac n'Cheese. Can there be anything more soothing to the soul?! Or maybe you like Chicken Pot Pie. Their Chicken Pot Pie will make you feel like you're at your favorite aunt's kitchen table. Brimming with chicken and vegetables, Allen can slurp up all the gravy if given a chance. Your spirits will soar at West Ave Grille because you'll feel at home, comfortable and fully satisfied!
And don't forget to bring a bottle of your favorite wine. West Ave Grille in Southampton is a BYOB and the waitstaff will be happy to bring you glasses. We have found the staff very accommodating, pleasant and full of energy. During one of our most recent visits, our server was a young lady with a familiar face, who was returning to school. As we chatted she was filled with such warmth and exuberance, I asked if she was "available." I couldn't ask that now!!
Indeed, Bob and Hope Katz have packed their restaurant with a lot of energetic staffers who bring all that positive energy to the restaurant. They seem to have satisfied employees who help make many satisfied customers. The food is good, the space is welcoming, and almost anyone there might know your name!! For sure, West Ave Grille is a wonderful addition to the neighborhood watering holes.
Check it out. Weekday, weekend, breakfast, brunch, lunch or dinner, they have you covered. Bring the kids or just dine by candlelight with a glass of wine. West Ave Grille will suit any mood or occasion.
West Ave Grille
233 2nd Street Pike
Southampton, PA 18966
215.942.6290
718 West Avenue
Jenkintown, PA
215.886.1540
1650 Limekiln Pike
Fort Washington, PA
215.367.5428
www.westavegrille.com