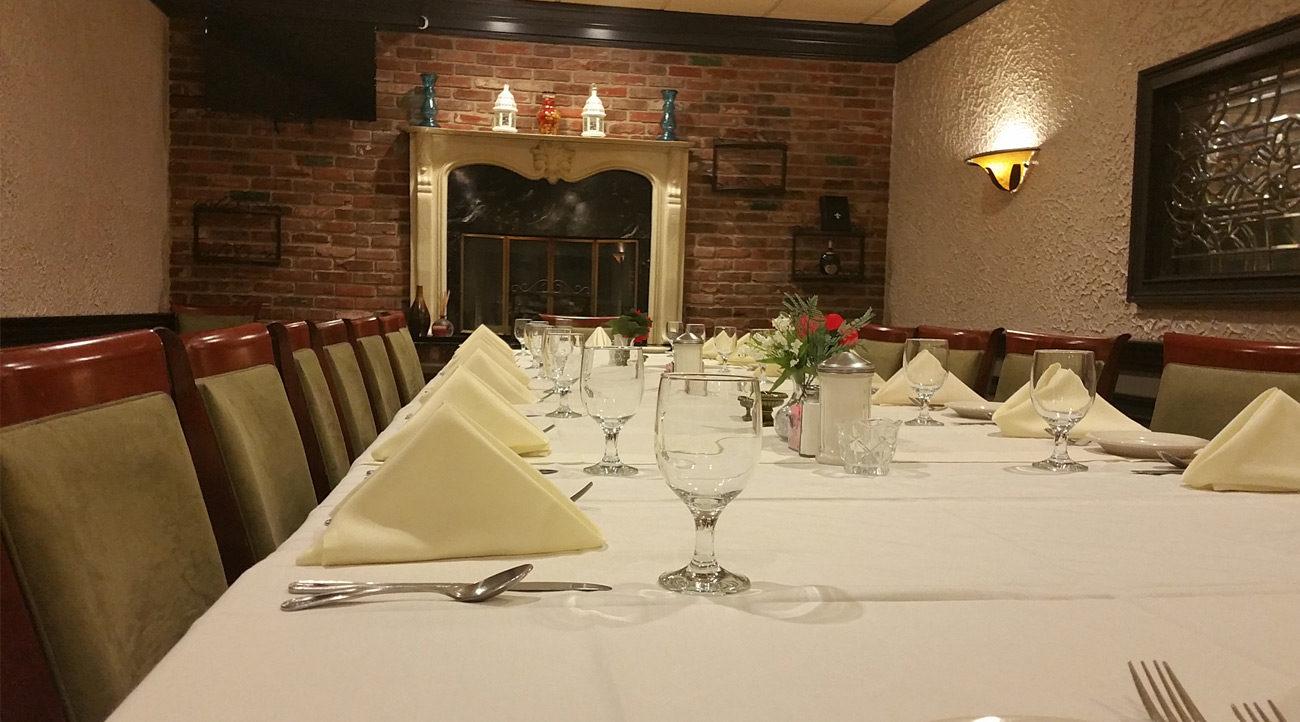 York Diner Restaurant
Welcome to the York Diner Restaurant… that's what their take-out menu says.
And when you walk through the door, you are, in fact, welcomed with warm embracing smiles. It's a nice change from some of the lukewarm receptions we sometimes get elsewhere.
The York Diner is a relatively newish kid on the block. What was once a popular Italian restaurant in the area, has become one of those "Philly" type diners that has made Philadelphia diner-central for diner mavens all over.Their broad, well-rounded, all-inclusive menu offers hot and cold, salads and soups, appetizers and kids meals, burgers and panini, open face and melts, omelettes and stacks, pastries and desserts, and more. And it's done with the panache that only a diner can achieve.
In fact, Allen and I have visited York Diner a few times. We stopped by almost on the first day it opened. Our food was good, but service back then was a bit "iffy" and we decided it was too early to make a final judgment vis à vis this newcomer to the dining scene. We heard reports from our neighbors, suggesting things had changed, encouraging us to revisit what seems to be developing into a real hotspot on York Road. And so we did; re-visit the York Diner.
Immediately, Allen had a special appreciation for how the seating was arranged. He liked that the tables were spaciously separated, not cramped and close to each other. You know, my husband is a big man and can be a bit sensitive when tables and chairs are bunched up. There's no fear of bumping into other seated diners as you walk through this restaurant! He also liked the color scheme. He's a "blue" person and remarked on the light blue walls and subdued lighting… it brought a calming mood to the dining experience. (Ok, I get it.)
But I was more interested in the food and, perhaps, the service. My mind was put at ease as soon as we walked in. We were escorted to our table and immediately were welcomed by two lovely, happy servers. Trainee, Renee and Instructor-Waitress, Maggie, were right on the mark providing water, extra napkins, offering suggestions. They were friendly and helpful, and anxious to make our experience a good one. (I believe it's the first time in a long time I haven't had to ask for extra napkins!)
So I mentioned how extensive the menu is… that can be a problem when you're aleady a bit slow in ordering! A quick perusal at the tables around me showed heaping burgers, a mouth watering open face hot roast turkey possibility, a great looking some-kind-of-salad option and a delicious stack of the largest pancakes I have ever seen. What's a girl to do when she has so many options and a dining partner who isn't going to share!!! (Yup, that's Allen.)
Anyway, as pleasant as our servers were, we had to finally place our order… Allen ordered a chicken dish with spinach, cherry tomatoes, and mozzarella cheese over linguini. The sauce was lemony and light, the perfect accompaniment to the tasty roll Allen gobbled up! And he had a vegetable soup that was filled with vegetables. (P.S. His chicken dish was filled with chunks of chicken and was so large that it provided two lunches the following days.)
I saw blue fish was available, and trying to be "good" this night I figured fish was the way to go. My portion was substantial, the fillet thick, AND it was just what I wanted. For my salad I chose the Greek salad. Truth be told, I probably could have stopped eating after the salad. It was served with hefty portions of Feta cheese, something my none-sharing partner enjoyed! The dressing was light and tasty, and it was a great choice for the fish. My meal came with two veggies. I asked for the baked potato and broccoli. Our very sweet servers said broccoli wasn't available but they would make sure I got some anyway. (Wow! How often does that happen?!)
We were stuffed. But were asked about dessert. Oh, dessert. I chose ice cream, vanilla and chocolate. Allen chose rice pudding. Here's a secret: please choose the ice cream. You'll have enough ice cream for three people to share. And it's good!! Yes, my fully satiated stomach definitely perked up when I was served my big bowl of ice cream. (Dessert is funny like that, isn't it?)
We had a lovely meal at the York Dinner…. we've enjoyed others since. We understand they have some terrific breakfast specials. And if you drive by the restaurant during "breakfast hours," you'll notice they're quite busy. And remember the pancakes I mentioned? Well you can get those pancakes and other breakfast fare anytime during the day. And isn't that what a good diner is about; getting the kind of food you want when you want it?
So check out the York Diner. There's plenty of parking and it's on York Road. Ask for Renee. She's probably a full-trained waitress by now and you won't have to ask for extra napkins. She knows you'll need them and will give them to you before you even ask for them! And THAT'S service. At least I think so!
Enjoy and let them know you heard about them "between our covers."
York Diner
41 York Road
Warminster
215-957-4777