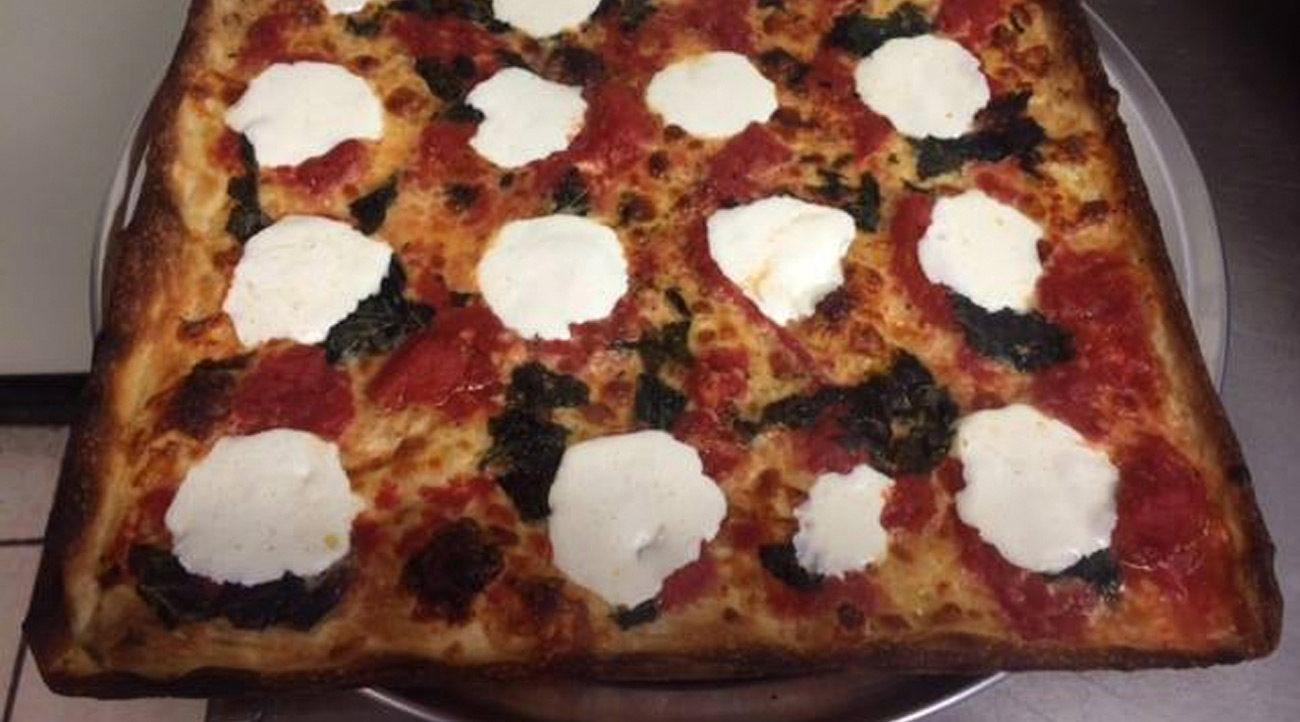 Jersey's Tomato Pies & Bistro
It was a Saturday evening in July and we were having dinner with friends. We couldn't find a decent restaurant that wasn't packed. Finally, after driving around like a satellite in orbit, we gave up and headed home.
Linda had volunteered to create one of her famous "last minute" gourmet meals for the weary and hungry travelers, but before we arrived home we spotted Jersey's Tomatoe Pies & Bistro in the Pheasant Valley Shopping Center on Buck Road in Holland.
The Center's parking lot looked empty so we drove in to investigate. Eager to prevent our fearless editor from having to end up in the kitchen, we decided to check out this neighborhood bistro. The restaurant wasn't crowded and it was very quiet. (Great for those of us who wear hearing aids!) No lines. No commotion. Meal Time!
I will tell you that we all had some of the best Italian food we have ever tasted. It was great… plentiful, tasty and quite reasonable. When I met the owner I encouraged him to start advertising. I told him the restaurant and his great entrees and wild selection of pizzas were too good to keep a "semi secret."
He's a great cook and I'm a great salesman. Look for his ad next month! But don't wait to visit his restaurant. This is a good little neighborhood bistro and these types of restaurants are always fun family places …even in August. Try their veal. Home run!
Speaking of food, let me go astray for a minute and mention kitchens. MKBD has advertised with us for years and years. His work is top-notch and his prices are REALLY "combative." Recently we discovered that the very people who went with us to Jersey's Tomato Pies had neighbors, on both sides, who had new kitchens installed in their homes by none other than MKBD. When Linda and I met one of these neighbors the husband and wife raved about the firm. She loved their creativity and he loved the prices. Nothing more to be said.
I never knew much about roofs. I knew they lasted, if installed properly, for a long time and cost a great deal of money to replace. I also knew that if they were not repaired or replaced when required a great deal of damage could occur to both a home's structure and interior. I also was aware of "roof streaking."
When I met Gary Sells, the owner of C&C Roofing, I got a real education. I now have a "Salesman's Doctorate in the Big Top." I learned about different types of shingles and materials, and how long they lasted. More than enhancing the appearance (and value) of homes, I discovered that certain materials and tiles can save big bucks in energy costs. Most important, I came to respect Gary and his son, and their knowledge and ability. They are more than qualified … I learned to trust them. They are a family of "mensches!" And as I write this article they are replacing the roof on our youngest son's home. In fact his son, Cole, a computer whiz and hipster with music and radio connections, is now getting us ready to make our magazines "face bookers."
Speaking of children, Willow Grove Day Camp has a promotion where parents who sign up early for next year are being offered a substantial discount. As I have said in earlier articles, all of my children have attended the camp and both of my boys also worked there. So I decided I would preregister my eight month old grandson in advance. Hey, a discount is a discount. Uncle Howie hinted I might be a bit premature.
More on kids and camps and food… A new restaurant has opened on Second Street Pike in the Redwood Shopping Center called Flip-n Shakes. It's a little beehive with all kinds of basic… and some really wild … hamburgers, hotdogs, cheese melts and lots more. They also serve some great ice cream sundaes and shakes. It's a really fun place with bright colors and good food at reasonable prices. And it's a great place to keep in mind when the kids are back from camp. The whole family will enjoy this spot. Tell them I sent you.
Before it slips my mind let me remind all of the Jewish Holidays that occur mid-September. Famous Deli on Buck Road has new ownership and is primed for bringing holiday favorites to your table. Or you can dine in… but whether it's brisket or matzoh ball soup, kugel or stuffed chicken, Famous Deli on Buck Road can make your holiday preparation easy and delicious. And don't forget about their great deli selection, everyday!
If you're looking for a nice piece of Judaica for a gift or for your own home let me strongly recommend Artisan's Marketplace off of County Line Road. Everything in this large studio is made in America and some of it is just unbelievable. I like to send a salesman in to deal with the owner, Domenic, because every time I visit I end up spending more than I am selling. All of their "stuff" in just great and their Jewish subjects and the work on display are really wonderful.
Also, on the subject of the Jewish holidays … head on over to the Village Shires Pharmacy for cards and kosher candy and lots more. I really like this store. The woman who owns the location is cheerful and effervescent, and her store reflects her colorful personality. This is really a good spot to keep on your list.
Our friend Chris at the Bristol Amish Market in Bristol is having a huge tent sale during August. This Market is great! They have all kinds of food and an assortment of Pennsylvania Dutch gifts and furniture. Chris also offers a fabulous line of Pennsylvania Dutch kitchens.Trust me, he sells quality!
The Market is in Bristol, right off the exit of the
PA Turnpike. It has great parking and some fantastic items. Chris only runs a "tent sale" once a year.
It is special. He loads up with a huge selection and offers the best once-a-year deals. If nothing else, I urge you to visit the Market and Chris because it is just plain fun!
Back to food again, we hope you've noticed that Tony Lukes has opened in Warminster on York Road. Who doesn't like Tony Lukes? Now you can "feel" South Philly, the Phillies and Eagles without the long drive. You don't have to park in the middle of the street (South Philly style) because they have a real honest-to-goodness parking lot.They open early for breakfast and they remain open VERY late in the evening on the weekends.
That's about it for August. I have a lot more I wanted to mention but space is limited. It's enough driving and enough food! I'm pooped!! Enjoy the rest of the summer and stay safe. Happy Labor Day to all. See you in September.