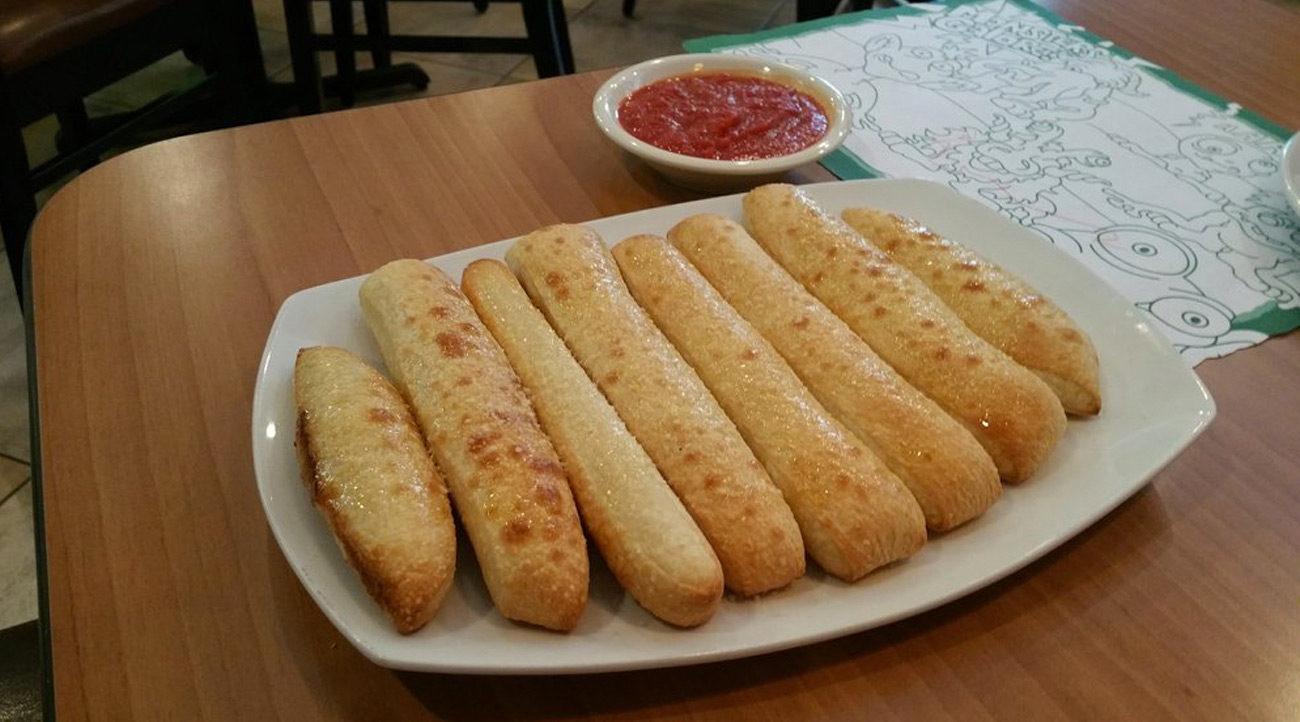 Seasons Pizza
Seasons Pizza is a franchise restaurant without the franchise food, Honest Abe! All you have to do is taste their crab cakes and you'll understand just what I mean. But more of that later.
The first time Allen and I visited this newly minted eatery, it was really just to check it out and sort of get the feel of the land. Allen had made a business call on the establishment and returned home excited, saying what a beautiful job they had done remodeling. He said I would like it and we should check out the food. We did that one evening and really enjoyed ourselves.
First off, this restaurant is right on the "main drag" in Huntingdon Valley at Philmont and Byberry in a little strip center next to an insurance agency. It's a total building redo with open space, booths, great lighting and now a terrific party room perfect for birthdays and other occasions. You are greeted with a warm welcome, seated and indulged by the most accommodating service people… young kids who were trained well. I imagined our son doing this job if he were still at Lower Moreland High School. Seasons Pizza is that kind of neighborhood place.
We reviewed the menu with our tired eyes and settled on recognizable favorites. We really weren't in the mood for "exploration." We ordered the Antipasto Salad and a Calzone with Steak & Cheese. I had asked for the antipasto sans ham… it came with ham, but was quickly replaced with a salad minus the pork products. And it was fixed with a smile. The calzone was hot and stuffed with meat. The dough was sweet and really lended itself to this sizable meat pastry.
Everything was good; the service, the price, the environment. It definitely earned a second visit. Allen had plenty of water to drink and I was happy snuggling in our booth. Had I known it's a BYOB, I could have been a bit happier with a glass of wine!
Our second trip to Seasons Pizza was marked with meeting one of the owners, Craig Shor. He was happy to give us a tour and share some of the background history of Seasons Pizza. I was particularly interested because there's a Wilmington, Delaware connection… p.s. that's my hometown, of sorts.
Anyway, we were getting ready to order and we asked Craig what would he recommend. We told him we could "explore" this time. We were wide awake and alert and ready for anything he would suggest. Crab Cakes, Seaso-Bites, Pizza and a Seasons Chopped Salad was his response. Sounded like a lot of food, but hey, you only live once, right?!
So, remember, I said Seasons Pizza is a franchise restaurant without the franchise food? Just one bite of the filler-free Maryland Jumbo Lump Crab Cake and you'll know exactly what I mean. This is a crab cake made on premises that compares to the best seafood restaurant around. Served on a lovely, thin cracker-to-size, our eyes and mouths gobbled up this special treat.
Next came the Seaso-Bites which are fresh, bite-size chicken prepared in a multiple of flavor options. Ours was mild barbecue. The chicken was fresh, not processed, and each bite was really bite-size and fun to eat. Yum! The Bites went very well with the chopped salad. Packed with lettuce, tomatoes, olives, cucumbers, green peppers, bacon, hard boiled eggs and Gorgonzola, it was just the kind of salad I relish. And it was fresh… nothing standardized about it.
And yes, we kept eating. We still had some pizza to sample… delicious, again with a dough that has a bit of an appealingly sweet taste…. we enjoyed. But we were stuffed, and still marveling at the awesome crab cake we started off with. Trust us, it's hard to follow a crab cake like the one you can get at Seasons Pizza!
But no good meal is complete without dessert and dessert we had! We ordered the cheesecake and were not dissapointed. Split between the two of us, not too sweet, creamy and just dense enough, what can I say?! This is not your typical cheesecake. It was yummy and left us feeling not too guilty, just a little guilty!
We had a great time. It was a delicious time. Seasons Pizza is a wonderful addition to the Lower Moreland/ Huntingdon Valley landscape. It's a teriffic go-to place for a variety of gourmet salads, pizzas, sandwiches and pastas. On Tuesdays they have a pasta special for two: 2 Pastas or Italian Specialties for $15.99. P.S. Check out their single pasta servings of 1 pound of pasta!! I will, one day!!!
I could say more, but it's better if you go and enjoy Seasons Pizza first hand. Go with the gang or on date night. Go on family night or football night. Go anytime. The price is right and you can bring your own wine. It's worth a visit, or two, or three. And remember, CRAB CAKES.
And, of course, tell them you heard about them here, between the covers of The Uptight Suburbanite.
Seasons Pizza
2975 Philmont Avenue
Huntingdon Valley, PA 19006
267-571-2081
www.seasonspizza.com