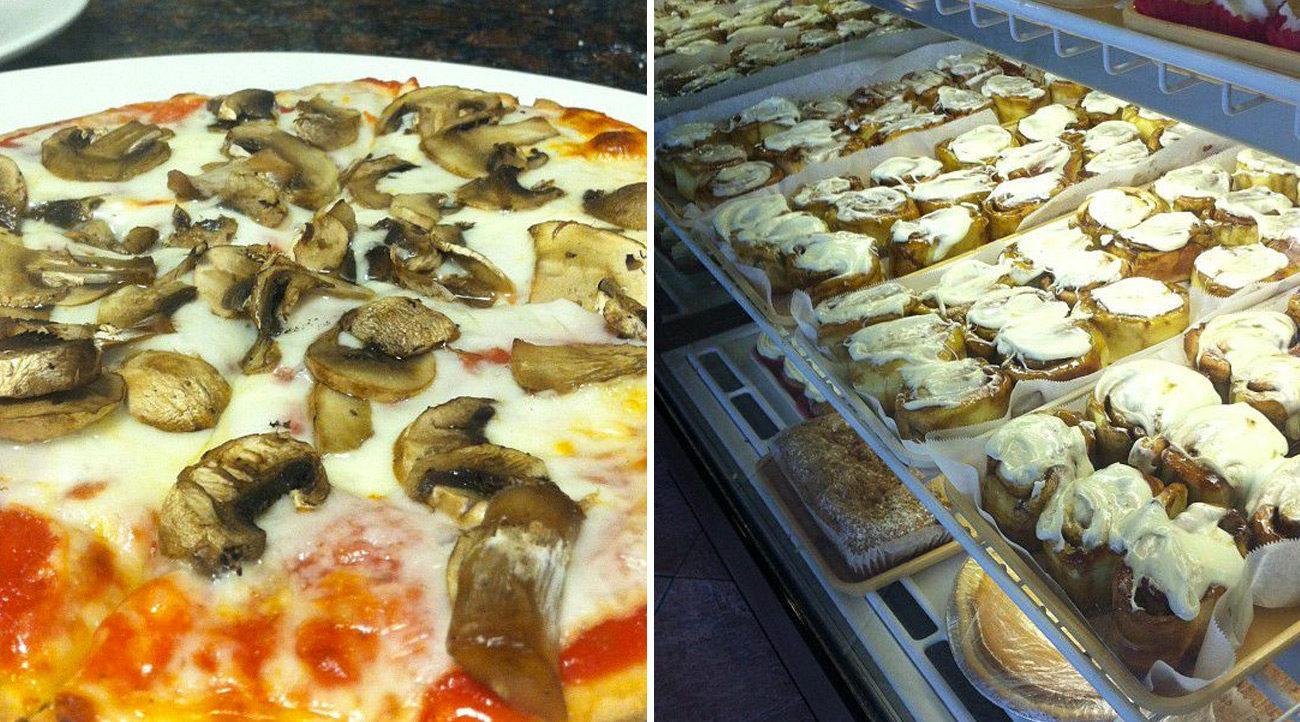 Grandma's Pizzeria & Restaurant
Well, we finally had our first meeting of "Supping with the Suburbanite."
We got such a good response to our first invite back in April, that we actually split everyone up and plan to meet with different groups throughout the summer. But on May 16, 2013 a group of us met at Grandma's Pizzeria & Restaurant on Easton Road in Horsham for what was a very spirited evening. It was a good reflection of our broader community including diners from Horsham, Warminster, Warrington, Southampton, Lower Moreland and Willow Grove.
The objective was to have some good food, good conversation and a good time. I think we accomplished it all!!
Everyone arrived promptly and didn't hesitate to sit down. The consensus was to not talk politics… at least not yet. John Vallario, owner and head chef at Grandma's was our host extraordinaire. Appetizers and dessert had been pre-ordered, everyone could choose their preferred entree. The Uptight Suburbanite gang provided the wine.
We started with Grandma's famous thin-crusted square pizza with marinara sauce, a delicious broccoli rabe concoction made with dried tomatoes, red peppers and very fine bread crumbs, and a sumptious antipasto that was filled with tomatoes, anchovies, cheese, fresh veggies. We all so enjoyed the appetizers, I had to remind our guests we were there to "supp" and not just "app"!
The conversation was lively with everyone getting to know each other, learning about their families, grandkids, life in general. We even had some matchmaking going on! (I can only hope there was some success there.) I wish I could tell you which appetizer was the favorite… but I can't. The broccoli rabe got rave reviews and the antipasto kept circling the table. We already knew our guests would love the pizza. And together, I think we only came up for air to order our entrees!!
Our entrees arrived piping hot. It's curious how everyone made comment about that. Usually, this isn't something our food reviews mention. Perhaps it just hasn't been an issue. But almost to a person, our diners marvelled at how hot their meals were. A few people ordered a Veal Piccata or Marsala, there was a Chicken Parm or two at the table, a Fettucine Alfredo and someone ordered the Chicken Napoli. Sauteed chicken with broccoli rable, sundried tomatoes and roasted peppers in a garlic wine sauce, it was a dish fit for two. Someone else liked eggplant and ordered the Eggplant Rollatini. And did I mention that we all indulged in Grandma's famous Italian bread nibs that John bakes daily? These bread morsels are among my favorites. The entrees included salad (yes, ANOTHER salad) and choice of pasta. The food was plentiful and doggie bags were included!!!
The conversation was energetic and friendly… and as our appetites were satiated and the wine bottles emptied, our discussion started to get a "little" political. It was wonderful that we could discuss our thoughts in an open, respectful fashion. Opinions were heard and it didn't matter if we agreed or not. We created a lot of excitement and didn't care. It really was fun!
But before we got too involved with the world around us, John served dessert. If you didn't know this before, you will now. Grandma's has, perhaps, the area's most extensive menu for gluten free offerings. When you enter the restaurant, you are immediately faced with large display cases of beautiful cookies, cakes and pastries…. and they're ALL gluten free. If you're "gluten free" Grandma's is a home run…. and if you're not, well, Grandma's is still a home run.
So here we were, faced with these delicious cookies and Allen's favorite, John's cannolis. The filling is not too sweet, but just sweet enough to complete your meal. YUMMY! (Notice the caps?) Coffee and dessert, good conversation and our "Supping" was approaching its end.
The only thing I would add to the evening was one or two more bottles of wine. I'm thinking it would have pushed up our "politics" a bit earlier in the evening!!!
We had a great time. It was all we hoped it would be. Maybe it got some new people together… it certainly got some talk going. We'll be meeting with another group this month, in June. Stay tuned. Another restaurant in another area…. and it might be a little different. We'll look forward to sharing our report on "Supping with the Suburbanite."
Grandma's Pizzeria & Restaurant
986 Easton Road
Horsham, PA 19044
215-675-4700
P.S. While "almost" leaving Grandma's, a member of our rowdy group started talking to a family sitting behind us.
I think they were trying to figure out what was going on.
I went over, introduced myself and discovered it was a family from our reading area. (It's always amazing to me when we're out and we meet people who are familiar with our "baby.") Turns out, I was introduced to royalty, and I promised her proud family I'd "give a mention." Their niece, Laurie Seidman, was visiting from Manhattan. A graduate of Lower Moreland High School and Temple University, she is currently Director of Daytime Programming at CBS and oversees the daytime talk show, "The Talk." How neat! So, remember, when you're channel surfing around 3pm on a weekday afternoon, go visit "The Talk." It's very entertaining, shares some good information, and look, it's got local roots!