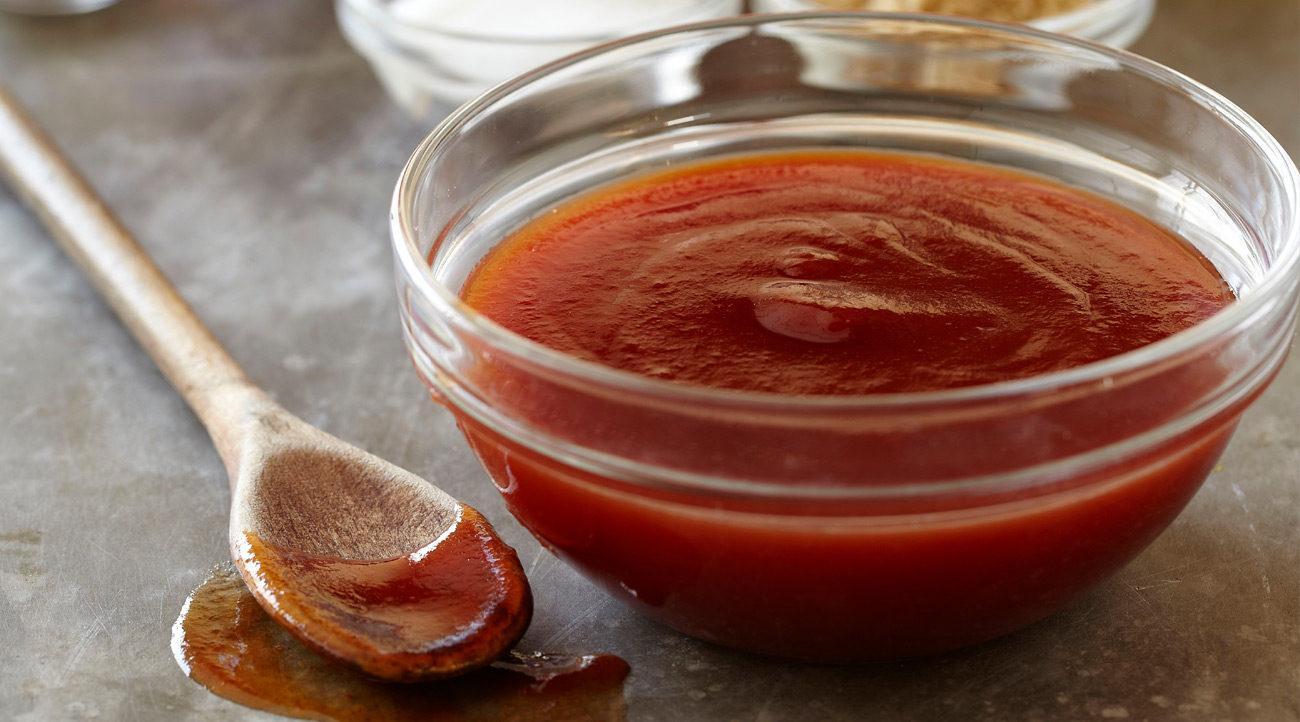 Summer Sauces & Dips
Summer is a great time for entertaining…. light entertaining. We want to have quick and easy, and delicious. We need something ready in moments for appreciative guests. That's why, this month, we turn to the proverbial "dip" for veggies, crusty breads or our favorite chips… and maybe cut-up fruit. Make these dips in advance, maybe even cut up your fruit and veggies, and have them on hand for that last minute visitor. P.S. Pretzels work well too! It's all good. Enjoy!
Lemony Herb Dip
1 8-oz. container sour cream
2 Tbsp. chopped fresh chives
2 Tbsp. chopped fresh dill
1 Tbsp. fresh lemon juice
2 bunches radishes with tops
2 bunches baby carrots (with tops)
Mix first 4 ingredients in small bowl. Season to taste with salt and pepper. Let dip stand 30 minutes at room temperature or cover and chill until ready to serve. (Can be made ahead.)
Serve with radishes and carrots.
Texas Barbecue Sauce
1 Tbsp. margarine
1 garlic clove, minced
1 C. ketsup
1/3 C. golden brown sugar
1/3 C. Worcestershire sauce
1/4 C. fresh lemon juice
1 chipotle chile from canned chipotle chiles, minced with seeds
1/4 tsp. ground cayenne
Melt margarine in medium suace over medium heat. Add garlic; stir 30 seconds. Stir in ketchup and all remaining ingredients. Bring to a boil. Reduce heat to medium-low and simmer until reduced to 1 1/3 cups, about 15 minutes. Season to taste if needed.
Bleu Cheese Dipping Sauce
8 ounces blue cheese, finely crumbled
1 16-oz. container sour cream
1/3 c. chopped fresh parsley
Whisk cheese, sour cream and parsley in bowl until blended. Season to taste with salt and pepper. (Fresh parsley is the secret to this recipe!)
Chocolate-Coffee Sauce for Ice Cream
6 oz. bittersweet chocolate, chopped
1/2 C. plus 2 Tblsp. Kahlua
1/4 C. heavy whipping cream
ice cream of choice
Combine chocolate, liqueur and whipping cream in small saucepan. Whisk over medium heat until melted and smooth. Spoon warm sauce over ice cream. (I like vanilla!) P.S. Good over the season's best fruit too!
Warm Artichoke-Olive Dip
1 8-oz. package frozen artichoke hearts, thawed
3/4 C. fresh basil leaves
1 C. finely grated Parmesan cheese
3/4 C. green-olive tapenade
1 5.2 oz. garlic & herb cheese (I use Boursin)
Preheat oven to 375°F. Coarsely chop artichoke hearts and 3/4 C. basil in processor. Put mixture in baking dish. Mix in Parmesan, tapenade and herb cheese. Bake until hot, about 30 minutes. Garnish with fresh basil and serve with crusty bread.
Linguine with Red Peppers & Kalamata Olives
8 oz. linguine
3 Tbsp. olive oil
2 large red bell peppers, cleaned & quartered
16 Kalamata olives, pitted & quartered
3 Tbsp. minced garlic
1/4 tsp. dried crushed red pepper
11/4 C. chopped fresh basil
1 C. finely grated Parmesan chees
1 Tbsp. white balsamic vinegar
Cook pasta until al dente. Drain, reserving 1 C. cooking liquid.
Heat oil in large nonstick skillet over medium-high heat. Add bell peppers, olives, garlic and crushed red pepper. Saute until peppers are tender. Add pasta, 1/2 C. reserved liquid, 1 C. basil, 1 C. cheese and vinegar. Toss until sauce coats pasta, adding more liquid if needed.
Season to taste. Transfer to serving bowl. Garnish with remaining basil and devour!! Yum!