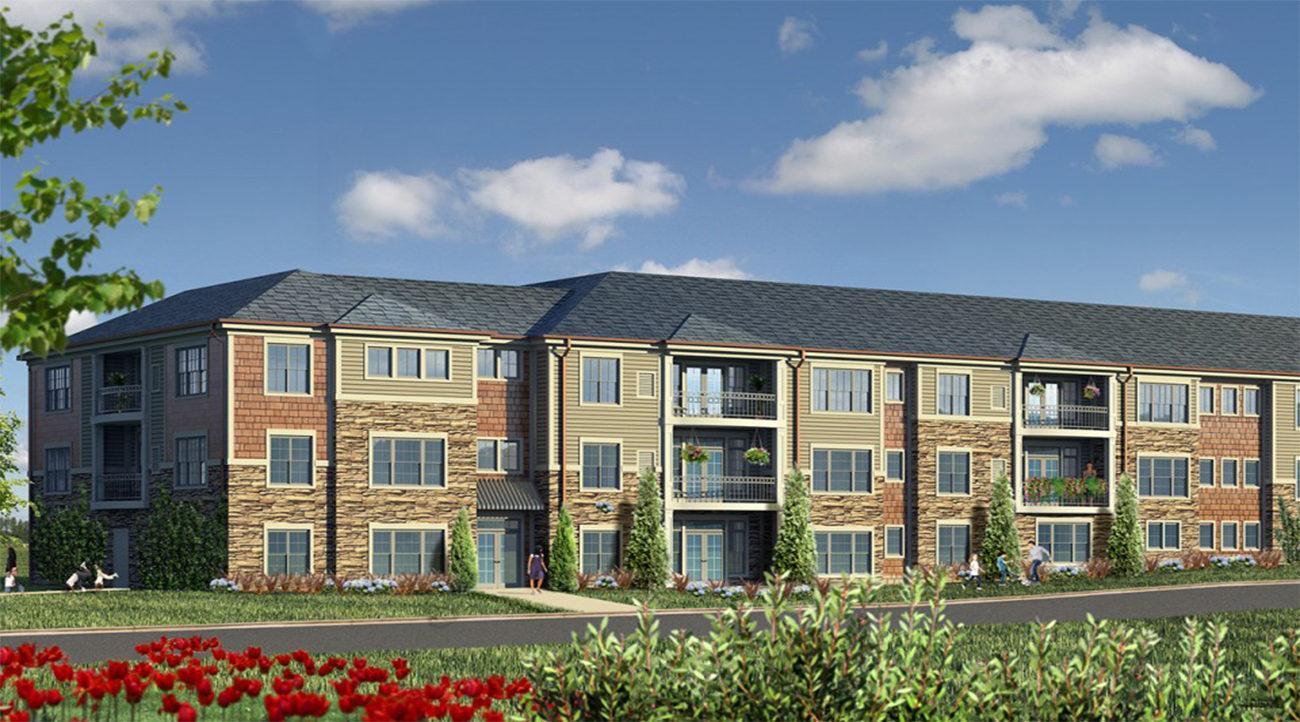 You Can Live in Village of Southampton
This is not the first time, nor will it be the last, that Curt Gasper has responded to market demands. After all, he's been selling real estate in the greater Philadelphia area for most of his life and has had his pulse on its changing marketplace throughout. He's just opened up a new 55+ condominium community off of Second Street Pike in Southampton. It's called Village of Southampton and is located in the thick of activity surrounded by restaurants, shopping and services.
We took a moment this month to talk to Curt about this not-so new trend, the over-55 community.
US: So Curt, what motivated you and Toner Development to move forward with Village of Southampton?
C.G.: The marketplace. We saw a growing need for a lot of local people downsizing. Kids are leaving home and many people are ready for smaller, more compact digs. And they want to stay in the Southampton area, along the Second Street "corridor." They want to stay really local; near the kids, friends and eveything they're familiar with.
US: You really are right on the Second Street Corridor.
C.G.: We couldn't be at a better location. So much is within walking distance. Restaurants, markets, clothing stores, even doctor offices are around the corner. People love that there's convenient access to I95 and all major roads into the city, and that we're so centrally located between Philadelphia and Bucks County. Even Doylestown is convenient with the Southampton address.
US: But downsizing is scary. I've already done it once and will probably do it again. What are your clients saying?
C.G.: Their first reaction is "A garage?!" All units come with a garage and a private storage room. And each condo has a full compliment of closets. We've addressed the "storage" issue inside and out. But it's the garage that is winning over the hearts AND minds of future residents. And yes, there's plenty of available parking away from the garage area.
US: Your amenities?
C.G.: Everything is included. Granite and ceramic tile. We've got 9-foot ceilings and higher in some units. Two bedrooms, two bathrooms, balconies and almost everything is already upgraded. Of course, our BEST amenity is the LOCATION. Everyone is just so happy to find "easy living" right around the corner from their original home. And we're only 49 units in the total project. Our residents won't get swamped by a lot of people and we think the nature of this intimate number will really foster community life.
This is not a retirement community. More than likely, many, many of our buyers are still working, healthy and active. And that's why they want to move into the Southampton area where they can maintain and retain the lifestyle they enjoyed in their last home. And there's storage! You should check it out.
Village of Southampton
756 Street Road
Southampton, PA 18966
Copyright (c) 2008 The Uptight Suburbanite. All rights reserved.