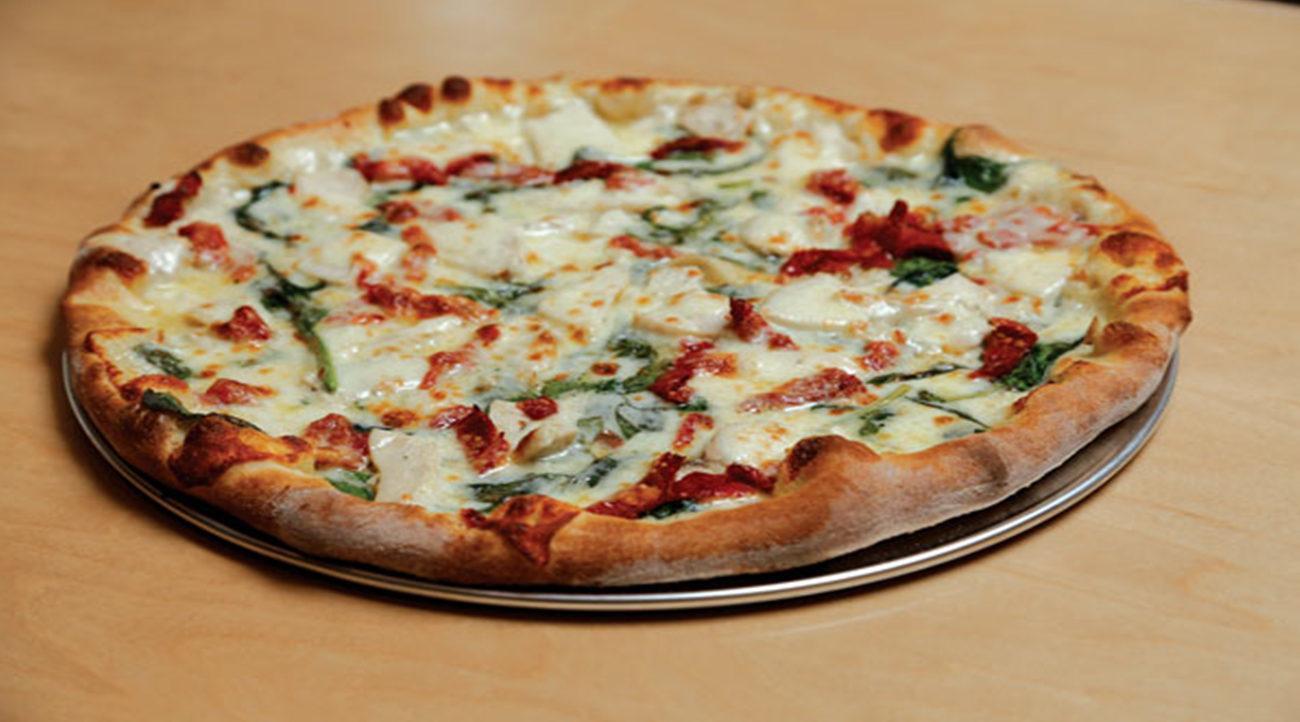 City Kitchen Pizzeria…….Benvenuto! Welcome!
There's a hip new restaurant on Second Street Pike in Southampton called City Kitchen Pizzeria. Owned and managed by
owners, Tammy and John, their hot eatery invites "Welcome to our Kitchen, the gathering place of life." And it seems, in the short time that it's been opened, City Kitchen has become just that, a gathering place.
Casual and sophisticated at the same time, City Kitchen's menu and open surrounding welcomes families, dates and groups of couples. Tables can be arranged to suit your needs and kids don't have to worry about spilling, crumbs etc. (Parents don't have
to worry either!!)
Our first time at City Kitchen was, without our knowing, opening day. We stopped in for lunch and almost immediately saw the detail to training and customer attention. Allen had a delicious meatball sandwich that was perfect for our luncheon "date." Served with fries or tossed mixed greens, he picked the fries. I enjoyed them thoroughly! I selected the City Kitchen Chop. A "filled with everything salad," I requested some changes made to accommodate my preferences and was still able to take a doggy bag home! Filled with Romaine, cappicolla, salami, pepperoni, tomatoes, hot peppers, roasted peppers, black olives, artichoke hearts, aged parmesan and a house vinaigrette diners can add chicken, shrimp or tuna to this or any of the many salads offered.
What a lovely surprise for our midweek treat. Dining to the tunes of Frank Sinatra, enjoying the calm of quiet detail, we would have never known that we were among the first for City Kitchen's maiden voyage.
We returned for dinner and saw that this is one ship that has been christened and left port! First thing you should know is, depending on your arrival time, you may need to be prepared for a wait. Phone reservations are not taken, however your time in line moves along with great congeniality. It's a nice opportunity to mingle with the neighborhood! We arrived on a Friday around 5:30pm and by the time our entrees arrived the crowd had begun to thicken. When we left, there were people streaming in from the parking lot… the secret is out! (Call ahead for priority seating for parties of 8 or more.)
For dinner, Allen and I sampled a few of City Kitchen's signature dishes. Allen enjoyed a bowl of Italian Wedding Soup. I sampled the light broth and tiny meatballs. We were hungry so we ordered two appetizers; garlic bread and meatballs in marinara and basil. The Garlic Bread was unexpected as it had a red sauce topping. We enjoyed it with our sampling of meatballs. (By the way, we enjoyed the house rolls even better!)
One of the fun things at City Kitchen is the ability to create your own pasta. You can select from the usual including angel hair, linguini, penne and fettuccini, but also, ravioli and gnocchi. In addition you can choose whole wheat linguini or gluten free penne. There's something "cookin'" for everyone. I chose fettuccini, garlic and olive oil, spinach, roasted red peppers and sharp provolone and was very happy with my made-to-order pasta dish. I added some grilled chicken and it was just what I was hankering for. My portion was substantial, so again, I went home with lunch for the next day.
Allen ordered a Kitchen Favorite, City Kitchen Shrimp. He chose penne pasta and dug into a plate of penne, marinara, garlic, red crushed pepper and shrimp. It was spicy… not with the first bite, but after the fifth bite, the melding of flavors really kicked in. Yum!
We finished our meal with coffee and Italian gelato. The gelato was not only refreshingly delicious, but even more so because of where it's made. Bristol. Yeh, right down the road from Southampton, it's made by hand for City Kitchen. It's not like other gelatos you've tasted… and besides, anything from Bristol is A.O.K. with our publisher!
Going to City Kitchen is like having your mother right there cooking for you. Remember when she would
ask you what you wanted to eat and you came up with whatever dish was on your mind and she mixed it up right then and there? Well, at City Kitchen you can create your own pizza… pick your topping of choice. Order chicken or veal and choose your preparation; marsala, picatta, parmesan. Seafood Pescatore….. you choose red or white. There are a lot of choices you can make and they all guarantee a personally prepared meal that's hot and tasty.
Around us we saw people biting into their Signature Pizzas saluting the owners' New York roots. The New York Pizza has sweet Italian sausage, ricotta, tomato sauce, mozzarella, caramelized onions and Reggiano Parmesan. The Buffalo Pizza has chunks of grilled chicken, chopped tomato, mozzarella, hot sauce and blue cheese crumbles. Spiiiicey! The Mulberry Street has meatballs, ricotta, pizza sauce and mozzarella. They even have a Manhattan Clam Pizza. Need I say more? Pizza will definitely be part of our next visit.
There's a full array of sandwiches, salads and appetizers. And of course, there's a special menu just for City Kitchen Kids with beverage included. The full menu is available throughout the day for lunch or dinner. And if you're taking a work break, a study break or just need to have access to the internet 24/7, don't be bashful. City Kitchen has free WIFI access and you can enjoy your meal without worry of missing important communications.
Dine In, Carry Out or have your meal delivered, this is one BYOB you want to check out. It's a wonderful addition to our area's restaurant scene. Casual dining to the mellow tunes of Frank and Tony has arrived. Easy surroundings, warm hosts, attentive staff and good food make City Kitchen a welcome respite from dining mundane. Benvenuto!
City Kitchen Pizzeria
Redwood Shopping Center
233 Second Street Pike
Southampton, PA 18966
215-355-9500