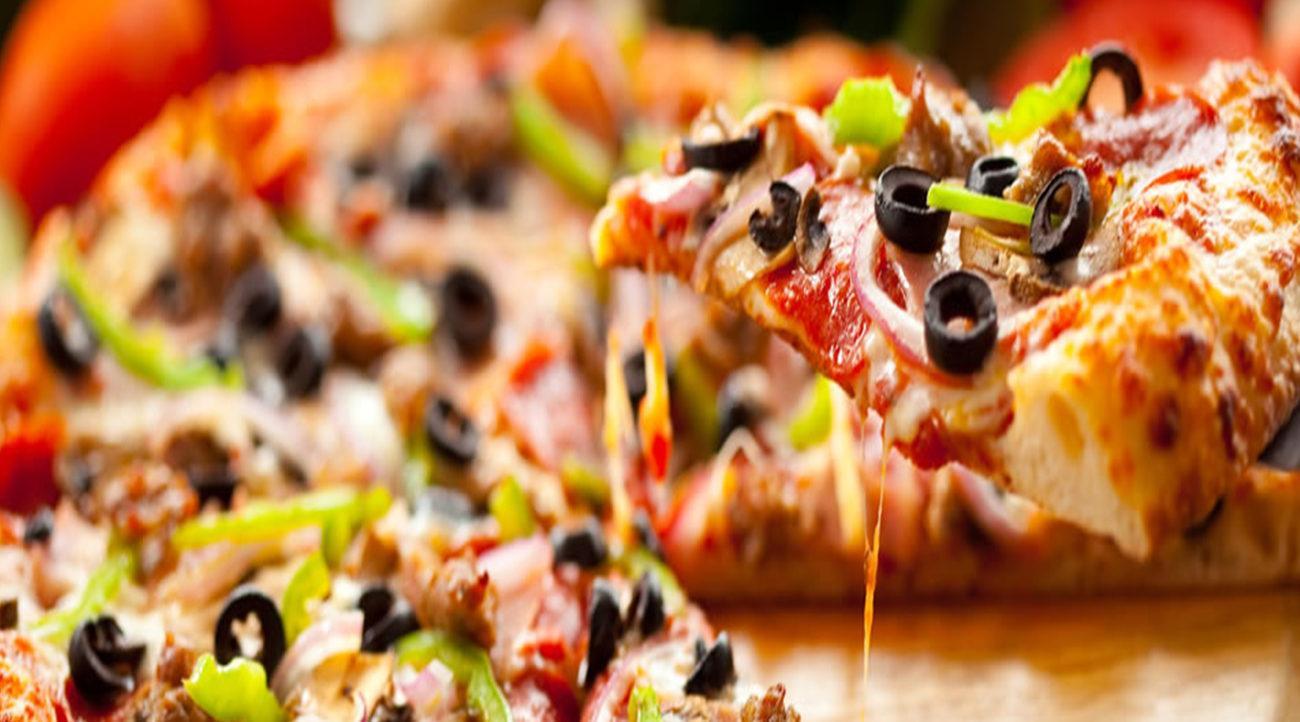 Giovanni's Pizza and Italian Restaurant
By Linda Herman
We always enjoy going into the city to check out new restaurants or visiting "already" favorites. Even better, I think we like to discover those little gems that we find in the neighborhood.
There are no parking issues to deal with and we get to support local businesses… and often times, these "little gems" are real jewels that become favorites for us. Such is the case with Giovanni's Pizza & Italian Restaurant in Jamison.
We've been to Giovanni's a few times now and have become big fans. A not too large dining room is welcoming and family friendly. There's nothing pretentious about this restaurant; you walk in and can generally seat yourself. You'd just better do it fast, because it can fill up even faster.
Last week our friend Lee Gelman joined us for dinner at Giovanni's. He was a "newbie" and we warned him, going home with doggie bags is the norm. It's hard to finish your entire meal… unless of course, you split it with someone else! All entrees come with your choice of soup or salad. This evening Allen ordered the chicken noodle soup and Chicken Marsala. Lee ordered a salad with Chicken Parmigiana and I ordered the salad with Penne Sicilian.
Giovanni's is a BYOB, so as we waited for our salads, we toasted to everyone's good health and enjoyed the delicious bread on the table. Within minutes Allen's soup arrived along with our salads. His bowl of soup was huge.  Filled with vegetables, steaming broth, chicken and pasta, Allen lapped it up. As always, our salads were fresh and substantial. Lee appreciated the crisp greens…. something you don't always get in a restaurant. And after enjoying the salad, he understood why I said doggie bags are the norm!
A bit later, our entrees were presented with our mouths wide open. How delicious they looked! Lee was stunned at his platter. Brimming over with pasta, sauce and cheese-topped chicken cutlets, now he really understood my initial caution. Thoroughly delicious, he liked the sauce, commenting it didn't have the acid-taste that many Italian sauces have. And as he was digging in to his platter, he realised there were three large sized cutlets on his plate. Leftovers were definitely going home with him.
Allen's Chicken Marsala was just what he wanted. Lots of chicken, fresh mushrooms and penne covered with a delicious wine sauce. I had a taste for dinner the next evening and I'm thinking it was even better the second day! My Penne Sicilian was filled with eggplant, olives, capers, penne and a marinara sauce. I really enjoyed the eggplant and the tangy taste of the olives and capers, and, yes, I had leftovers. I dug in to my doggie bag the next day, still to have some remaining for another day. I put some over a grilled piece of chicken and thought what a good idea. One take-out order of the Penne Sicilian, my own chicken and a salad, and I would have a delicious meal for three or four for my own table!
You can get just about anything you want at Giovanni's. We've enjoyed their pizza, ricotta cheese calzone, veal and more; never to be dissatisfied. The food is always delivered fresh, hot, plentiful and tasty. And the service is always attentive; you're never moved too fast as to feeling obliged to "gobble" your food. We like that. It's nice to be able to enjoy your meal and your company. They have a nice kids menu for kids 12 and under and run specials almost every night of the week. Imagine a lunch when you can have ALL the pizza you can eat for $6.95, dine-in only, of course! Did I say their pizza is "delish?"
Their prices are very fair. Full course dinners, including soup or salad run as little as $8.95. Choose from pasta, fish, chicken and veal. (Their mussels are tops.) You can also choose from wonderful salads, hamburgers, wraps and sandwiches. But go for the Italian; anything with their delicious red sauce. Dine-in, take-out or delivery – you won't be sorry.
So grab the family or make it a date-night, and put Giovanni's Pizza and Italian Restaurant on your GPS. It's a destination you'll be happy to reach. Just remember, bring a bottle of wine and an empty stomach. Your meal will be so much the better for both! Oh yes, and tell them you heard about them "between our covers."
Giovanni's Pizza & Family Restaurant
2190 York Road
Jamison, PA 18929
215-918-0818