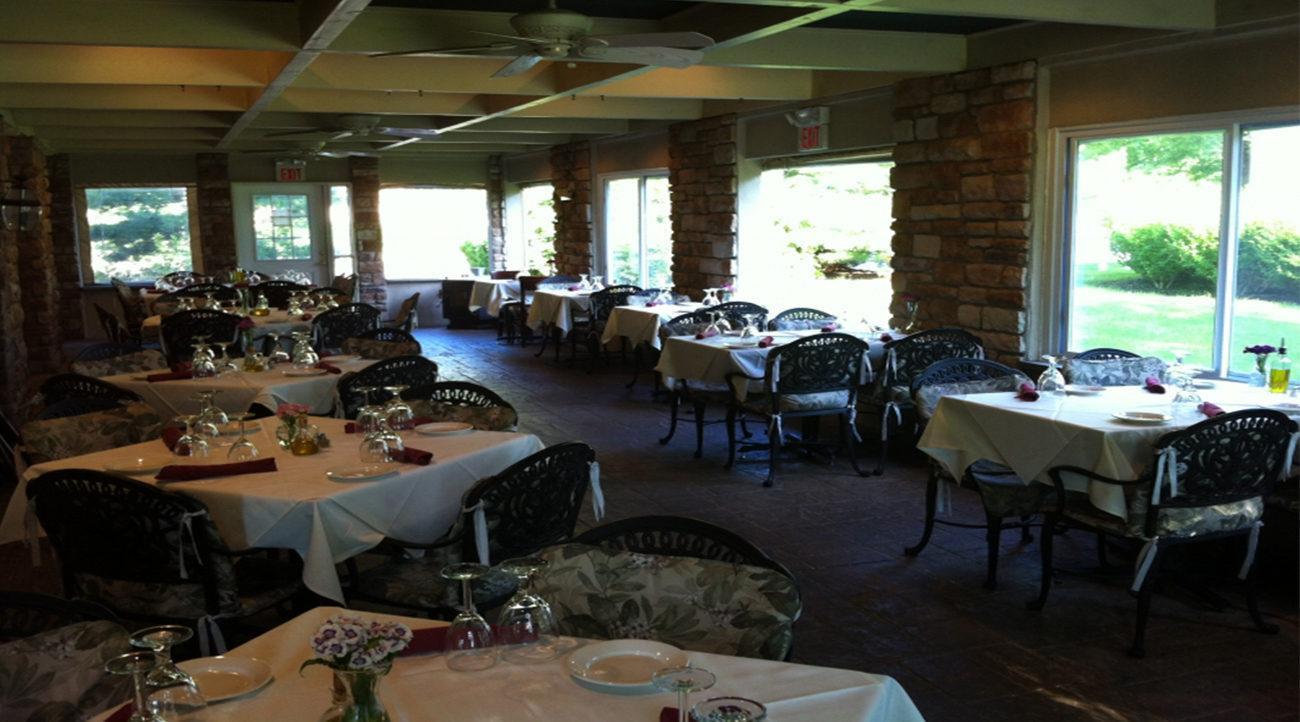 Christine's Restaurant Welcome to the "Hood"!
By Sondra Schneider
It's a "beautiful day in the neighborhood" – especially if you are lucky enough to be eating at Christine's Restaurant in Huntingdon Valley. Tucked away on the side of a commercial building in the Woodmont housing development is the second restaurant by owner, James Armetta.
My loyal dining companion and I ate dinner there on a very stormy night, when the power was out at our home. What a delight! We were seated immediately in a room bathed in soft Mediterranean colors. There were booths, banquettes and regular tables – all set with fresh flowers and carafes of fragrant olive oil – the perfect accompaniment to the dense, crusty Italian bread served with the oil and fresh herbs.
This is a B.Y.O.B. that is worthy of a good bottle of wine. There is an extensive menu that includes: salads, chicken dishes, pastas, seafood and even personal size pizzas, all realistically priced.
I chose the Summer salad ($6.95) as my starter and was more than pleased. Mesclun greens were topped with mandarin oranges, poached pears, grilled asparagus, tomatoes, fingerling potatoes and goat cheese. WOW!! All salads are available in two sizes – individual or family style, which serves 3-4 people.
My partner's first course was the mussel appetizer. He had a "ton" – or 24 to be exact – plump, tender mussels in a light, spicy sauce. (There was a choice of Fra Diavola or mild.) At $9.95 he thought it was a delicious "bargain".
My entree was the grilled salmon – a special that night – served with sauteed spinach and tomato bruschetta. ($20.95) The salmon was done to perfection and the spinach was good and "garlicky". I loved it. My partner had the grilled chicken ala Romano with roasted peppers, portabella mushrooms, pesto and provolone cheese, served with penne in a marinara sauce.($17.95) It was a beautiful presentation, as well as a delicious one.
All of the portions were nicely sized and well presented – but most important to me – this was a restaurant with style but no "attitude". When I asked about substituting a veggie or deleting an ingredient, the answer was "of course". I like that a lot!
Although we were both more than filled, we "forced ourselves" to share one dessert. Our helpful waitress recommended the home made cannoli – and we were not disappointed. It, and two cups of really good de-caf coffee, completed a truly enjoyable meal.
After dining, I spoke with the Executive Chef and General Manager, Chris, who shared his philosophy for running Christine's Restaurant with me. Everything is made from scratch and is incredibly fresh. It is important to him to pay attention to all the details, small and large, and it shows. The food is really good, the wait-staff pleasant and well-trained, and the room is attractive and comfortable. He emphasized how important it is that Christine's be a real neighborhood dining experience. To achieve this end, he has made the restaurant truly accessible to all.
Christine's is open Tuesday to Sunday, for Lunch and Dinner and on Saturday and Sunday They are also open for Breakfast. There are kid's menus for all meals and anyone who has a special dietary need will be attended to. when weather permits, there is outside dining as well.
There were a large number of families and "regulars" on my visit and Chris said this is very typical of the clientele. He was especially pleased with the number of repeat customers. I know I will be back.
After a very successful Christine's Restaurant in Yardley for several years, I, for one, am very happy to have the new Christine's in Huntingdon Valley. Welcome to the neighborhood!!!
Christine's is located at:
3500 Reading Way
Huntingdon Valley, Pa. 19006
Reservations (a must on the weekend)
215.947.3650