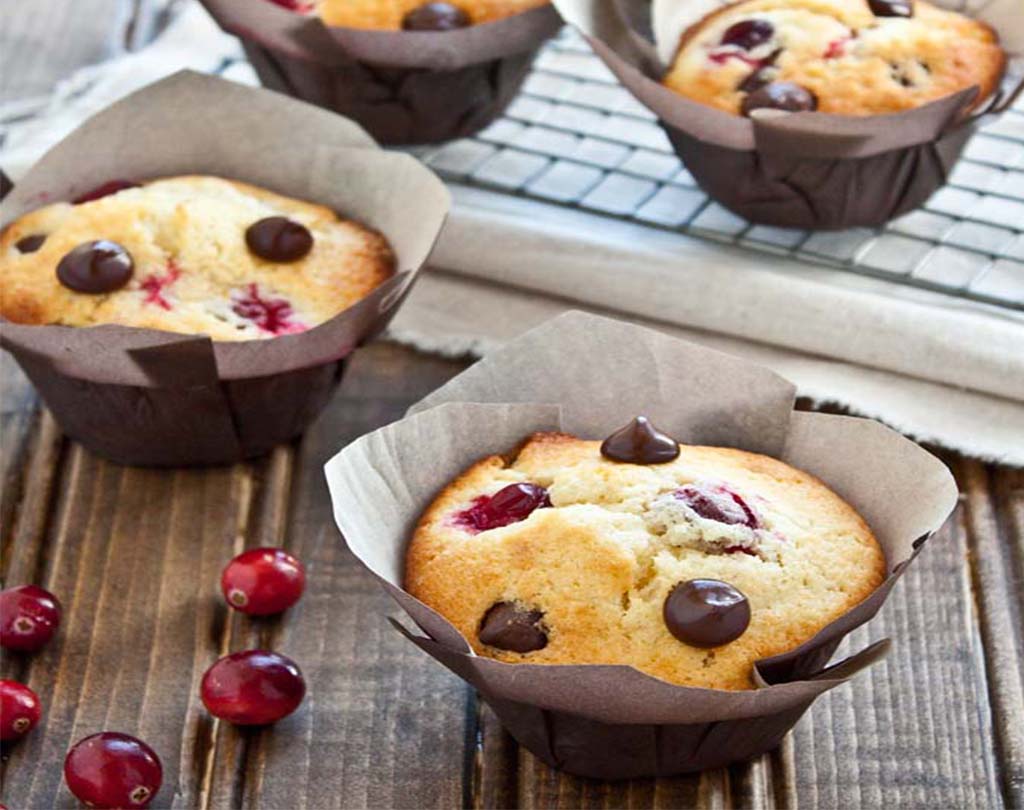 March's Recipe
So I'm feeling Spring is in the air…. As such, I'm thinking vegetables, vegetables and more vegetables. You can see where my tastebuds are going. Don't be put off by the "pastry" prep for the Asparagus and Cheese Tart. It's well worth the extra effort. The Tortellini Caesar is easy to make and perfect for packed lunches. And the muffins, well, who doesn't like cherries and white chocolate?! You can prepare this batter as a loaf cake also. Either way, the cake is delish and will freeze well. You might want to make a double recipe! Enjoy!!
Roasted Cauliflower w/Lemon-Parsley Dressing
1 head cauliflower, cut into florets
6 Tbsp. olive oil
1 C. fresh parsley leaves
½ tsp. finely grated lemon zest
2 Tbsp. fresh lemon juice
Preheat oven to 425°F. Toss cauliflower and 4 Tbsp. oil on rimmed baking sheet. Season with salt and pepper. Roast, tossing occasionally, until tender and golden brown, 25-30 minutes. Pulse parsley, lemon juice and 2 Tbsp. oil in processor. Season to taste. Toss cauliflower with lemon-parsley mixture and top with lemon zest.
Broccoli with Spicy Sesame Vinaigrette
2 bunches broccoli, cut in large florets
2 Tbsp. plus 1 tsp. toasted white sesame seeds
½ tsp. crushed red pepper flakes
2 Tbsp. plus 1 tsp. vegetable oil
1 Tbsp. sesame oil
1 Tbsp. white vinegar
2 tsp. minced garlic
Steam broccoli until crisp-tender. Transfer to large bowl of ice water. Drain and dry well. Large florets can be cut smaller if preferred.
Finely chop 2 Tbsp. sesame seeds and ½ tsp. red pepper flakes, Transfer to a small bowl, stir in both oils, vinegar and garlic. Season with salt and pepper. Drizzle over broccoli and toss to coat. Garnish with remaining sesame seeds and more red pepper flakes.
Tortellini Caesar
2 9-oz. pkg. cheese tortellini
1 head broccoli, cut into small florets
1 C. corn kernels, cooked, fresh or frozen
1 C. creamy Caesar dressing
juice of 1 lemon
2 carrots, thinly sliced
2 tomatoes, diced
Prepare tortellini according to package. Drain and cool. Steam broccoli until just tender, drain and set aside.
Toss tortellini, broccoli and corn with Caesar dressing, lemon juice, carrots and diced tomatoes. Season to taste with salt and pepper.
Asparagus and Cheese Tart
1lb. asparagus trimmed
1 sheet frozen puff pastry, thawed
1 C. grated Fontina cheese
1 C. grated Gruyere cheese
1 Tbsp. minced shallot
2 large egg yolks
3 Tbsp. whole milk
⅛ tsp. nutmeg
2 tsp. olive oil
½ tsp. lemon zest
Steam asparagus until just tender. Drain and place in ice water, drain and pat dry.
Roll out pastry into a 10-by-16 inch rectangle on a floured surface. Transfer to a parchment-lined baking sheet and prick all over with fork. Bake until light golden brown about 12 minutes. Let cool slightly.
Mix Fontina, Gruyere, shallot, egg yolks, milk, nutmeg and bit of salt and pepper in a bowl. Spread cheese mixture evenly over puff pastry, leaving a 1-inch border all around.
Toss asparagus with olive oil, salt & pepper to taste. Arrange asparagus on tart and bake until cheese mixture is slightly puffy, 15-20 minutes. Sprinkle with lemon zest.
Serve warm or at room temperature.
Cran Chocolate Muffins
1 pkg. pound cake mix (16 oz.)
⅔ C. milk
¼ C. butter, room temp.
2 eggs
2 tsp. orange extract
1 C. dried cranberries
½ C. EACH white-chocolate chips,
chopped macadamia nuts
Heat oven to 350°F.
Beat first 5 ingredients in a bowl until blended. Gently add in cranberries, chocolate chips and nuts. Divide batter among muffin wells. Bake 25 minutes or until toothpick inserted in center of muffins comes out clean.