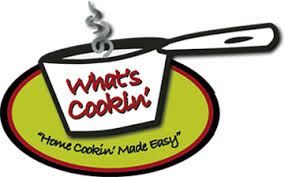 In the Kitchen
You can tell we're feeling "winter" in our offices now. Even our bellies are saying it's time for "hearty and thick" in our menu choices. We give you just that this month. The Lasagna is pretty easy to make. It's a recipe from Bertolli so you know it's got to be good. And the Smoked Salmon Bake is real comfort food, especially if you like bagels and lox. Enjoy any time of the day, with hot coffee or your favorite mimosa. Enjoy!!
LUSCIOUS ROSA LASAGNA
2 15-oz. containers ricotta cheese
2 C. shredded mozzarella cheese
½ C. grated Parmesan cheese
2 eggs
1 jar preferred tomato sauce
1 jar preferred Alfredo sauce
12 uncooked lasagna noodles
Preheat oven to 375ºF.
Combine ricotta cheese, mozzarella cheese, ¼ C. Parmesan cheese and eggs in large bowl. Set aside.
Combine sauces in medium bowl. Spread 1 C. sauce mixture in 13 x 9-inch baking dish. Layer 4 uncooked lasagna noodles, then 1 C. sauce mixture and ½ C. of ricotta mixture; repeat. Top with remaining noodles, then sauce mixture and remaining ¼ C. Parmesan cheese.
Cover with aluminum foil and bake 1 hour. Remove foil and bake 10 minutes. Let stand 10 minutes before serving. (You can add 1 lb. cooked, crumbled ground beef or Italian sausage or 4 C. of your favorite cooked vegetables divided evenly between layers.) Recipe from Bertolli.
SMOKED SALMON BAKE
8 eggs
2 C. milk
2 large plain or everything-flavored bagels, cubed
1 8-oz. pkg. cream cheese, cubed, softened
1 C. chopped green onions
4 oz. smoked salmon, cut into pieces
Preheat oven to 350ºF. Prepare a 13" x 9" baking dish.
In large bowl, whisk together eggs and milk. Add bagel pieces to bowl and allow to sit in egg mixture 10-15 minutes. Stir in cream cheese cubes and ½ C. onions. Toss to combine.
Add mixture to baking dish and top evenly with salmon. Bake 45 minutes to 1 hours, until puffed and lightly browned. Top with remaining onion before serving.
RIGATONI W/BRUSSELS SPROUTS, PARMESAN, LEMON & LEEK
1 lb. brussels sprouts
1 large leek, white and pale-green parts only
4 Tbsp. olive oil,
Kosher salt, pepper
1 lemon, zest removed, cut into very thin strips
4 garlic cloves, chopped
½ C. dry white wine
12 oz. rigatoni
2 oz. grated Parmesan cheese
Trim brussels sprouts. Snap off some dark green outer leaves and set aside. Cut sprouts in quarters. Cut half of leek into ½" thick rings then chop balance of leek. Heat 2 Tbsp. oil in large pan over medium heat. Add brussels sprouts and leek rings, seasoning with salt and pepper, and cook until deep golden brown. Toss. Cook about 5 minutes until tender. Transfer to medium bowl.
Set aside some lemon zest for use later. Add remaining zest and chopped leek, along with garlic and 2 Tbsp. oil to same skillet. Season with salt and pepper, again cooking until golden brown. Add wine and bring to boil. Cook until skillet is almost dry.
Prepare pasta, draining, reserving 1 C. cooking liquid.
Add pasta to skillet with brussels sprouts leaves, brussels sprouts and leek rings and ½ C. cooking liquid. Toss to combine. Bring to simmer and add Parmesan cheese, tossing. Add more pasta liquid as needed, still tossing pasta and sauce is thickened. Should take about 3 minutes. Season with salt and pepper.
Serve pasta with parmesan cheese, lemon zest and lemon wedges. Drizzle with oil.