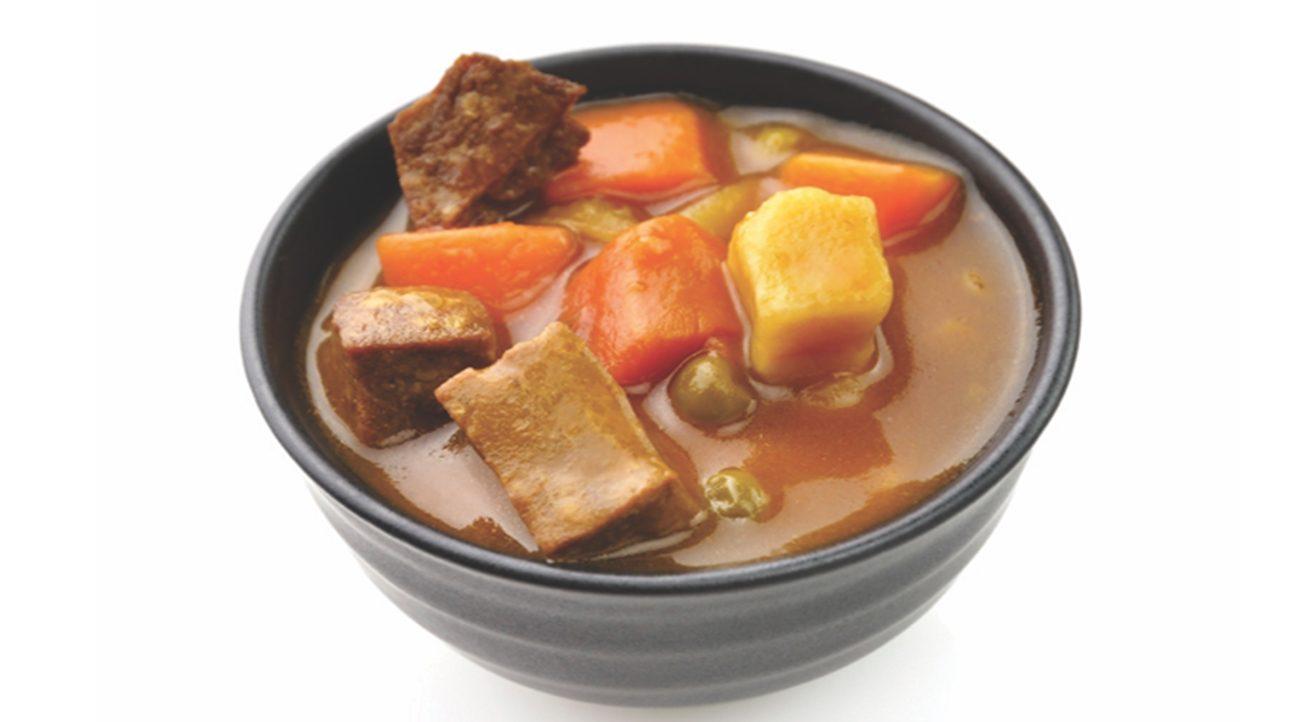 January's Recipe
It's January and you know what that means… the BIG game is soon to arrive and you'll be thinking about what to serve your anxious game watchers! We offer some easy-to-prepare alternatives to the usual faire. The stew will be fun to serve, straight out of the crock pot. And the BBQ Bites in corn chip scoops…. well, who won't like them?! I suggest doubling up that recipe depending on your crowd. So, have fun and enjoy… and we hope your team wins, at home and on the field!!
Beef Stew with Mushrooms
(and anything else you want to add!!)
4 lbs. boneless beef chuck, well trimmed,
cut into 2-inch pieces
½ C. flour
¼ C. olive oil
2 medium onions, chopped
4 Tbsp. tomato paste
1 C. dry wine
2 C. beef broth
2 medium carrots, peeled and sliced ¼ inch thick
1 C. chopped canned tomatoes
2 Tbsp. unsalted margarine
1 lb. mushrooms, quartered
2 Tbsp. chopped parsley
Pat beef dry. In bowl, combine flour with salt and pepper (to taste). Add beef and toss until lightly coated.
Heat oil in large skillet. Add beef in batches and braise until brown on all sides. Place meat in large slow cooker.
Add onions to skillet and cook until softened. Add garlic and tomato paste. Add wine and cook, scraping pan until liquid starts to simmer. Pour mixture over beef in slow cooker.
Add broth, carrots, and tomatoes. Cover and cook on low for 8 hours or until beef is tender.
When beef is almost ready, melt margarine and saute mushrooms with salt and pepper. Cook about 10 minutes.Add mushrooms to finished dish. Serve hot and garnish with parsley.
 Penne, Spinach, Asparagus & Cashew Salad
1½ lbs. asparagus spears, ends trimmed,
cut into 1-inch pieces
1½ lbs. penne or rigatoni
1 Tbsp. plus ½ C. olive oil
¾ C. sliced green onions
6 Tbsp. white wine vinegar
2 Tbsp. soy sauce
1 6-oz. pkg. baby spinach
1 C. salted roasted cashews, coarsely chopped
Cook asparagus in large pot of boiling water until just tender, about 3 minutes. Transfer drained asparagus to small bowl. Cool.
Add pasta to same pot and cook until al dente. Drain well. Transfer to large bowl and toss with 1 Tbsp. oil.
Blend ½ C. oil, green onions, vinegar and soy sauce in blender until smooth. Pour dressing over pasta. Add asparagus, spinach & cashews. Toss to coat.
BBQ Bites
1 lb. boneless/skinless chicken breasts, diced
2 Tbsp. oil
1 large onion, chopped
2 Tbsp. chopped garlic
¾ C. barbecue sauce
¼ C. coarse Dijon mustard
corn chip scoops
Cook diced chicken, in oil, in a large skillet. Add chopped onion, garlic, and cooked mixture until onion is slightly golden. Season to taste.
Add barbecue sauce and mustard, and cook until heated through, stirring occasionally.
Divide mixture among 40 corn chip scoops. Garnish with guacamole, sour cream, salsa or anything as preferred!
Onion-Sage Dip
2 Tbsp. cooking oil
2 C. halved, coarsely chopped onions
½ tsp. salt
2 tsp. fresh sage
⅓ C. sour cream
2 Tbsp. grated Parmesan cheese
2 Tbsp. red onion, finely chopped
In large skillet, heat oil. Add 2 C. onions & salt.
Cook 20 minutes until onions are very soft.
Add fresh sage and cook 1 more minutes.
Remove from heat and stir in sour cream and grated Parmesan cheese. Garnish with chopped red onion.