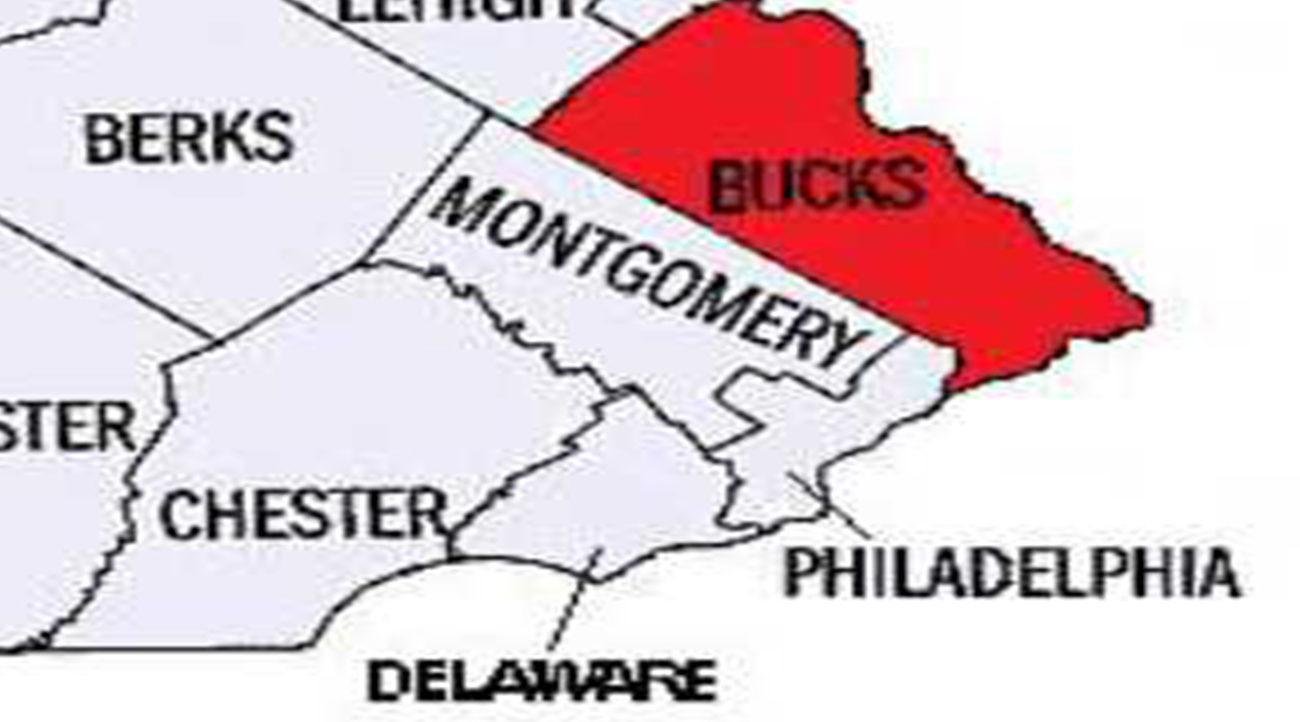 "More Travels with Allen"
By Allen Herman
Linda and I lived in Lower Moreland many years before Columbus discovered the New World. During that time, before we finally moved to Hatboro, we traveled some two and half million miles on Philmont Avenue as we transported our son, Gabe, back and forth from various schools and a variety of assorted social and athletic activities.
I mention this only because a tool and die company opposite Ridgeway Field closed awhile back and has since been transformed into an insurance agency and a newly opened restaurant. As I suffer from "Pavlovian Salesman Syndrome," I automatically stop to get everyone "between our covers." What a great "KEEPER." Seasons Pizza is just great. I'll say no more as there's a terrific review of this "find" a few pages into this issue. We loved the food and the owners.
Now that we are in Hatboro we have been investigating new little "FINDS" to enjoy and possibly share with our readers. First on the list is the Victorian Italian Bistro on York Road next to the YMCA. It's in the front of the Victorian Village condo complex and has ample parking. The menu is large, creative and fairly priced, and they have great specials just about nightly.
Another favorite of ours has just reopened after extensive remodeling. Edwin, the owner, has modernized La Bella Restaurant, his little piece of Italy. Still, the same great food, but now the interior has been updated. It is impressive and warrants a visit. Sure his pizza is good but his veal and pasta dishes are even better.
The holidays are approaching and you may need some gifts for friends and family. Should you want a nice watch or piece of jewelry checkout Danmar Jewelers in the Center Point Place shopping center. Dave carries a huge selection of watches at all price points and lots of other great items for both men and women. Not only is his merchandise top notch, his team of sales people are also quite nice. Did I mention that his prices are very competitive? He could be of real help to you during the Chanukah and Christmas season
Two weeks ago I was in the Gold Guys on Bustleton Pike in Southampton when a woman walked in and purchased two silver dollars. She explained that she was the proud grandma of twins and gave them each a shiny silver dollar for their birthdays and for other special occasions. They treasure the little silver disks, watch their value daily on the Blumberg station and are always eager for new special occasions to receive even more silver.
Personally, I think it's a great idea. Instead of an expensive toy that lasts a week or so, why not purchase some silver for your children or grandchildren. When I was a child my grandparents always gave me some "Chanukah Gelt." I still have several of those pieces. The Gold Guys or other similar firms will be happy to assist you.
Christmas, as we all know, is Santa time. I urge you to make sure your fireplace is safe and poses no health threats. Trees, stockings on the mantel and other beautiful images can be destroyed should your fireplace have any "issues." American Chimney has been an advertiser for years and we have always heard good things about the firm. Just don't ask Matt about his new baby or he may never get around to doing the chimney inspection that's required!
Back to food… Tony Lukes has just opened on York Road in Warminster. I stopped in opening day to suggest they start advertising. The line for food was already huge at eleven in the morning. Since "the boss" was too busy to speak with me… I had a sandwich. I had an "obscene" steak sandwich with cheese wiz. Allow me to confess that I am happier, and a lot richer, because I enjoy a good steak sandwich with a cold coke far more than a fancy restaurant with a lot of French names on a chalkboard. But what do I know, I was raised in Feltonville.
If you decide to freshen up your home with new carpeting or wood I urge you to visit Colonial Floor Covering on Bustleton Pike in Trevose. The owner, Brian Rothaus and his dad, Myron, have been my friends for years. My father owned a floor covering store in Bristol and often purchased or swapped merchandise with Myron's dad, Phil, when the firm was located on
Frankford Avenue.
Now that my Dad and his store are gone, Colonial does our flooring. They continue to carry just about anything you might need in ceramic, wood, tile or whatever for your floors … and windows. Brian has covered our floors for the past eighteen years in some four different properties. And he can never close because our floors come with a "life time guarantee!"
I need to thank the folks at Modern Auto repair on York Road in Warminster. I own a very special car. It's not valuable, but it holds a lot of emotional currency in our family. It's a twenty four year old, little Dodge convertible. This little car has carried our family through just about every important life event… good and bad. It's a real member of our family! Anyway, Modern Auto just finished restoring our little "Sugar" and we are thrilled.
Even better, Linda and I found a one hundred-plus year old pram during one of our antiquing forays in Mays Landing. We purchased it instantly and managed to get it into our car. Modern Auto, as a special favor to the "publisher," had his car team stop work and restore the "old set of wheels" to perfection. Thank you guys. And thank you for doing such a good job on another car we own that had a major "boo boo."
Dr. Fisher is great for weight loss. A new year is approaching and many people make all kinds of resolutions for the coming year. One such promise that I hear all the time is that people want to lose weight. Dr. Fisher is the guy. My sister-in-law, Joyce, works with him and just doesn't stop raving about the results she sees.
Personally, I have now lost some fifty-plus pounds. (Doctor's orders!) I'm proud to say I've gone from a forty eight to a size forty waist. When I was heavier Rococo was one of the few clothing stores that carried Triple and Four X products… not to mention size fifty jackets. I used to wear Sasooooooooon jeans. Now that I have become a "fashion model," Rich Toll, the owner, is still the guy for me to see. He and I went to kindergarten together. He's "good people" and he carries magnificent "stuff" for just about anybody and any size.
I could go on and on. I see so many neat places and unique businesses every month that I find it hard to stop writing.. Shady Brook Farms in Yardley is a great place to visit at Christmas time. The New Hope and Ivyland RR is a must and if you get to Lahaska don't forget Sterling Leather. Hamburg Jewelers on Bustleton has magnificent jewelry and Mil-Lee's in Yardley offers fantasric breakfasts and lunches. I guess this little gem is no secret to the locals because mornings there resemble Grand Central Station.
I am now spending a great deal of time in Yardley, New Hope and Washimgtons Crossing. (A salesman's job is never done.) So look for lots more about these areas in future issues.
Finally, I close with a sincere wish for all to have a Happy and Healthy New Year. Please drive carefully… and sober.
P.S. 11-24-14. Linda is now more than the editor… she is now a "Bubbie" and I'm Pop Pop Al. More to come next month!