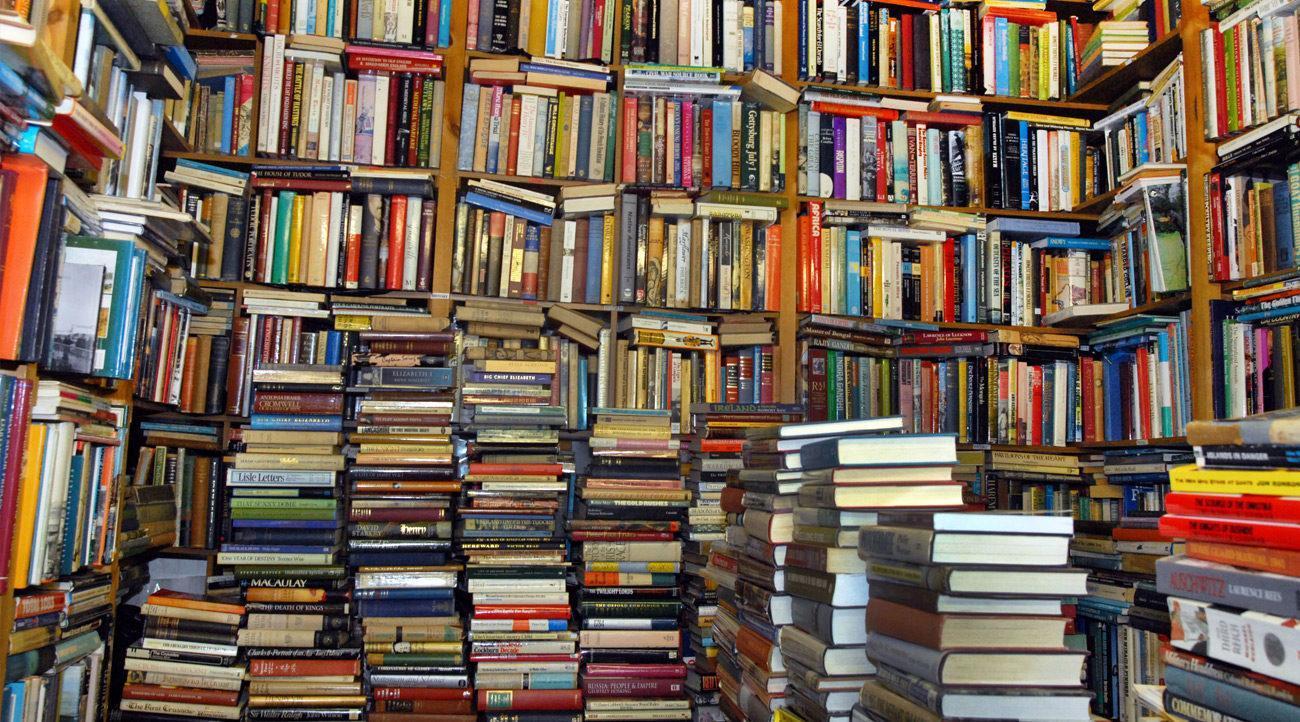 Outside of a Dog
Groucho Marx famously said:
"Outside of a dog, a book is a man's best friend. Inside of a dog, it's too dark to read." It's true that books are great companions-and gifts! If books aren't already on your holiday gift list, let's see if we can fix that right now!
I always enjoy giving books as presents, but this year I'm even more focused than usual on which books make great gifts. Two weeks ago, my husband and I opened our very own independent bookstore. The Open Book Bookstore is located in Elkins Park, inside another shop, The Frame House. It's a small space, but a great way for us to kick off our new lives as booksellers. My husband Evan and I have each been working in the book publishing industry for years and have always been passionate about the important role played by indie bookstores. Now we're getting a chance to run our own shop. So far, we're working hard and loving it.
We invite you all to come visit the Open Book Bookstore anytime. But in the meantime, here are some gift recommendations that will help you find the perfect books to bestow upon family and friends this holiday season.
For the serious fiction reader:
The Happiest People in the World by Brock Clarke
A Danish cartoonist draws a politically incorrect cartoon of Muhammad and chaos ensues. Sounds like something that could really happen. Oh, wait-it did. We enjoyed this author's earlier novel, An Arsonist's Guide to Writers' Homes in New England.
The Narrow Road to the Deep North by Richard Flanagan
This book just picked up the prestigious UK Man Booker prize. It's a story about a long-lasting love, and also about a Japanese POW camp During WWII.
A Brief History of Seven Killings by Marlon James
Critics are raving over this innovative novel based in recent Jamaican history.
New books from authors whose work you know and love:
The Boston Girl by Anita Diamant (author of The Red Tent)
Addie Baum, born in 1900, tells her story and along the way highlights 20th century important women's issues.
Let Me Be Frank with You by Richard Ford is his fourth book about the now well-known character Frank Bascombe, who is now 68 years old.
For those who enjoy adventure and suspense:
The Laughing Monsters by Denis Johnson is getting great buzz. It's a fast-paced, well-told story of two soldiers and old friends who reunite in Freetown, Sierra Leone, looking to make some fast illicit money in chaotic world.
Other recommended good new fiction:
The Forgers by Bradford Morrow
A thriller set in the world of rare book collecting.
The Book of Strange New Things by Michael Faber
A man travels the galaxy while his wife struggles for survival at home.
All the Light We Cannot See by Anthony Doerr
It's not brand new, but everyone's talking about it and everyone likes it.
And some great books now in paperback:
The Rosie Project by Graeme Simsion
My current favorite feel good book!
This is the Story of a Happy Marriage by Ann Patchett
A collection of essays from this always smart, always interesting writer.
For the kiddies:
Got a little one with good sleight of hand? Get them interested in magic. Try magician Joshua Jay's new oversized picture book Big Magic for Little Hands: 25 Astounding Tricks for Young Magicians.
Oliver Jeffers, who illustrated the popular children's book The Day the Crayons Quit, has a new book of his own: Once Upon an Alphabet: Short Stories for All the Letters. It has a vivid orange cover and charming illustrations, perfect for kids ages 3-5.
Here's an old favorite of mine that covers ages young and older. Sandra Boynton is well known for her children's books, and I happen to love her Philadelphia Chickens. The book has the lyrics to the fun and entertaining songs she wrote, and the music on the accompanying CD is terrific, with well-known singers including Kevin Bacon, Patti Lupone, and Meryl Streep.
New Memoirs:
A well written memoir is often hardly distinguishable from a novel: it's just a great story to read that happens to be true (well, allegedly!). There are a few new memoirs of note, including Not My Father's Son by actor Alan Cumming. One bookseller called it "a gorgeous, intimate conversation." Another actor, Brooke Shields, tells the story of life with her famously difficult stage mother in There was a Little Girl: The Real Story of My Mother and Me, and yet another, Anjelica Huston, has a second memoir just out, Watch Me. The now-retired baseball star Derek Jeter tells all in Jeter Unfiltered. And finally, New Yorker cartoonist Roz Chast has a cartoon memoir about her aging parents: Can't We Talk about Something More Pleasant?
For the business mogul in your life:
The Innovators: How a Group of Inventors, Hackers, Geniuses and Geeks Created the Digital Revolution by Walter Isaacson
Fresh off his successful bio of Steve Jobs, Isaacson knows this world well and writes with insight.
Some big name chefs have new books:
Mario Batali celebrates farm-to-table with America–Farm to Table: Simple, Delicious Recipes Celebrating Local Farmers. Rose Levy Beranbaum gives us The Baking Bible. For southern cooking, there's Sean Brock's Heritage, meant to preserve and reinterpret the recipes of his youth. And to making food prep (and therefore life) easier, there's Ina Garten's Make It Ahead: A Barefoot Contessa Cookbook.
Some other interesting non-fiction:
What If? Serious Scientific Answers to Absurd Hypothetical Questions by Randall Munroe
Quirky science facts by the creator of the popular online comic xkcd.
The Secret History of Wonder Woman by Jill Lepore
My nomination for the most interesting new idea for a book by the Harvard historian.
And finally, for the devoted book lover:
By the Book: Writers on Literature and the Literary Life from The New York Times Book Review, Pamela Paul, Ed.
Happy gift giving, and happy reading!
Lynn Rosen runs Open Book, a program of book discussion classesand author events.
www.OpenBookPhilly.com
Contact Lynn at lynn@lynnrosen.com