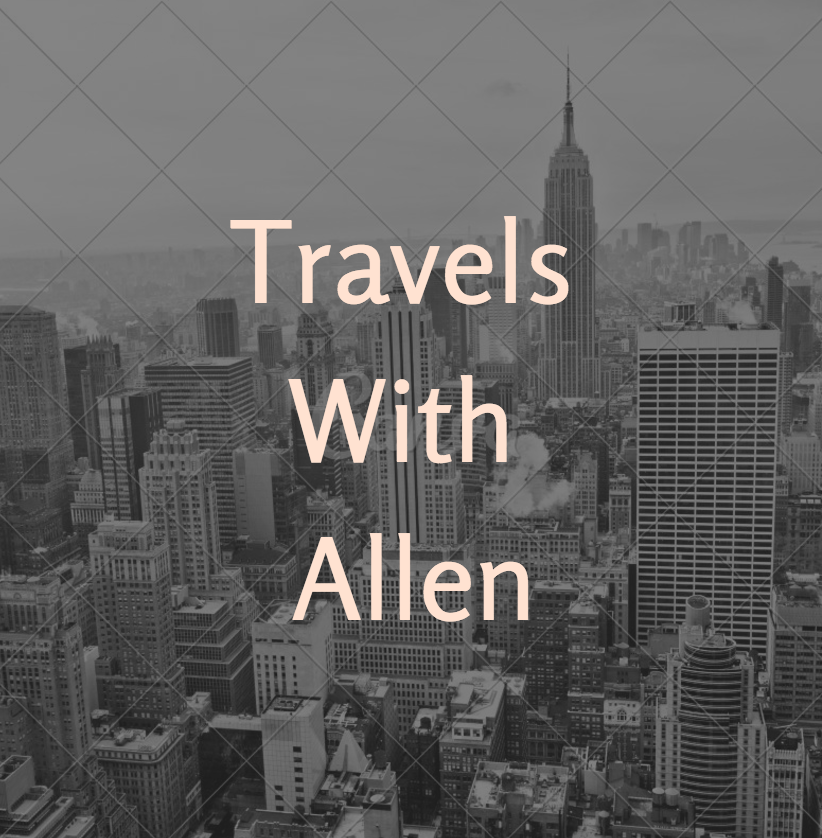 More Travels with Allen
State Health Inspectors have been very busy the past few weeks checking on a large number of restaurants in the area. Many were cited for two or three issues. Some went as high as twelve and thirteen violations. Many violations were minor, but a few were major. Several local web sites have made the full lists available.
We were thrilled to see where one of our favorite locations, and a long time advertiser, Don Giovanni's Classic Bakery in Feasterville was on the list of bakeries, restaurants, etc. that were inspected. And … a little drum roll … they scored a perfect zero. Don Giovanni's was one of the very few establishments that scored so "perfectly." Congrats to Debbie and company for being violation-free. We weren't surprised. The place is always spotless and their goodies are always great!
Terry Goldberg, of the law firm of HGSK in Southampton, a good friend of ours as well as being a good advertiser has been inducted into the Israel Sports Hall of Fame. A really good ballplayer, he has represented the U.S. as starting shortstop for the Maccabi USA Men's Fastpitch Softball team. A player for many years, he's now a head coach. He's good on the bases as well as the Bar. I often bump into him at Lenny's Hot Dogs on Street Road in Feasterville.
Macy's is joining the long list of retail establishments who are closing many of their locations. So far they have announced two closings in Pennsylvania. Both are in the Harrisburg area. Bar Louie has filed a Chapter Eleven Bankruptcy. They suddenly closed their Warrington location in Valley Square Shopping Center. Linda and I will miss it. The one in Bensalem remains, at this date, open. Bed Bath and Beyond, one of our favorite stores, is closing several stores across the land. None are in our area.
A really neat new Dunkin' Donuts has reopened on Brownsville Road in Trevose. I missed its Grand Opening, but on opening day they gave out " free for a year" coffee coupons. Bryn & Danes, the popular health food restaurant is closing many stores. The one in Horsham will remain open. A huge new Iron Hill Brewery will open shortly in the Village of Newtown Shopping Center. LeMacaron, the fancy French pastry chain, is about to open in Doylestown. Wawa is testing a dinner menu with their new location in Jamison serving as one of six test sites.
And last but not least, a new company is opening in Montgomeryville called Ocean States Job Lots. It's a growing franchise chain with over one hundred stores that started in New England. They sell discounted clothing, household items, apparel and all kinds of seasonal goods. I have never shopped there yet but our friends in Massachusetts give the company a thumbs up. While in the area you may want to enjoy a visit to Pumpernick's Deli. It is a super "Jewish" type deli that I can personally attest to. The restaurant reminds me of the old days in South Philly. I will give up "state secrets" for a good corned beef special.
Last month I wrote about different companies that were masters at screwing the public. A favorite of ours, Home Goods joins the list. (Unfortunately!) Linda and I made a large number of purchases there recently. Before our bill arrived the boss lady informed that she had returned $100.00 worth of items. So I subtracted that amount from my statement when it arrived.
Big mistake. When my next statement arrived from the credit card company they use, I learned that her return was slightly less than she had figured and there was an open balance of about ten bucks. No big deal, but I learned that they had charged us a "minimum" interest fee of $2.00. I won't miss a mortgage payment but I am furious. This little gimmick amounts to a yearly interest rate of 300 percent.
On a recent flight to Seattle on Alaska Airlines I was charged $2.50 for a small bag of potato chips. Even more annoying, I had to use a credit card… no cash. Talk about trusting your employees.
I can't possibly close this article without mentioning that Warminster's Annual Rubber Ducky Day will be held on the 17th of May in Kempernick Park. This quarter of a mile race on the Neshaminy Creek offers three cash prices and all entry fees go to charities.
That's it for March. Look for more of my travels in April. Let us know if you'd like us to check out anything. We love referrals!!