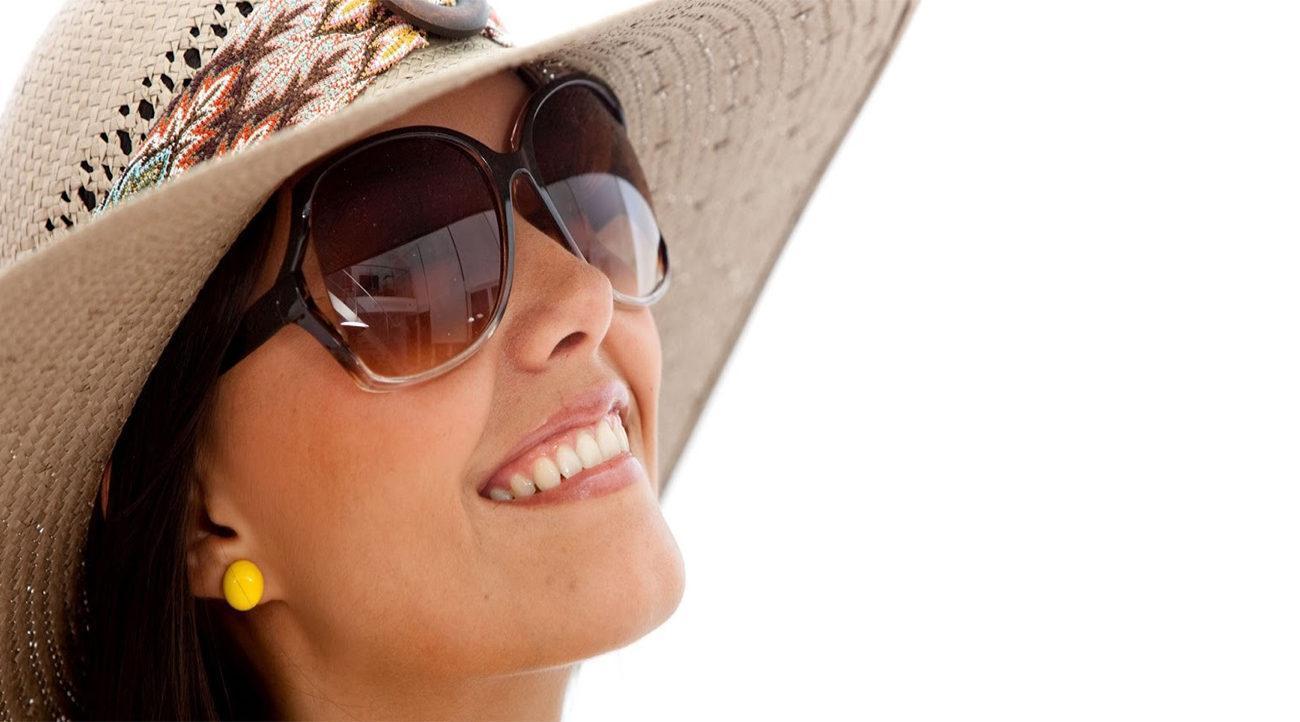 "Wearing Sunglasses Can Help Vision Later in Life, Study Finds"
By Mark Miller
President of Glasses Galore
When we think of exfoliation, we normally think of facial scrubs and loofah to rub off dead skin cells, but there's another kind of exfoliation: a harmful eye condition that increases the risk of cataracts and glaucoma as we age. New research conducted in Boston and Israel suggests wearing sunglasses could be a key way to prevent the condition called Exfoliation Syndrome.
The study, published in JAMA Ophthalmology, found that rates of Exfoliation Syndrome vary with latitude and ethnicity. Those of European descent who live far from the equator are at higher risk. In Iceland, for example, 20 percent of people develop Exfoliation Syndrome by the time they're 80 compared to about 4 percent of Americans, according to study leader Dr. Louis Pasquale, director of the glaucoma service at Mass Eye and Ear Infirmary.
But those in Boston and the rest of New England face a higher risk than those in the South. "The sun's rays are more damaging further north," Pasquale explained, "since the sun sits lower in the sky and has more opportunity to bounce off surfaces into the eye."
People who work outdoors surrounded by highly-reflective snow or water – think lifeguards, ski instructors, and fisherman – have nearly four times the risk of developing Exfoliation Syndrome, the new study found. That finding was based on examining the medical records of 118 patients diagnosed with the syndrome at Mass Eye and Ear and 67 patients diagnosed in Israel and comparing them with the records of healthy counterparts of the same age.
Exfoliation Syndrome occurs when a whitish material builds up on the lens of the eye and gets rubbed off as the eye moves. The material – which could result from accumulated UV radiation – clogs the eye's drainage system, raising pressure in the eye. This greatly increases the likelihood of glaucoma, a leading cause of blindness. It also increases the risk of cataracts and complicates their surgical removal.
Taking steps to minimize damaging sun exposure to the eyes is key, Pasquale said. The study found Americans who wore sunglasses regularly when outdoors were at lower risk than those who didn't. He believes the most damage may be done before age 25. "Parents who have children who are lifeguards should make sure they always wear sunglasses," he advised. Skiers should wear tinted goggles with UV protection.
When you are choosing the sunwear you need, you'll find many options available. Make sure to work with a proven optical professional who can help you make the selection best suited to your sunwear needs.
Southampton Shopping Center
482 Second Street Pike
Southampton, PA • 215.355.7SEE (7733)
Village at Newtown Shopping Center
2842 S. Eagle Road
Newtown, PA • 215.579.1155
Fairless Hills Towne Square
451 S. Oxford Valley Road
Fairless Hills, PA • 215.547.5470