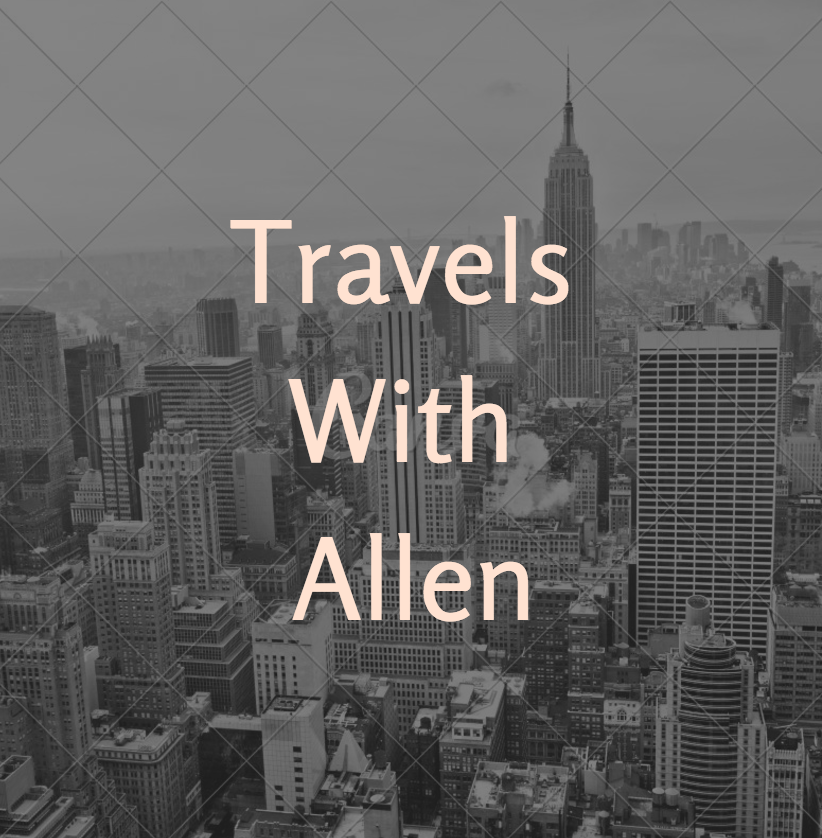 More Travels With Allen
Have you noticed The Clinical Trial Center in Jenkintown? They're a different kind of advertiser. In concert with a variety of pharmaceutical companies and the help of study volunteers, they work to develop cutting edge medications for some of the most serious of ailments plaguing this generation.
They conduct studies concerning Alzheimers disease, sexual disorders, diabetes, depression, anemia and more. And they do it with the involvement of volunteers who are monitored regularly by board certified physicians and professionals. Some people can even be reimbursed for their efforts.
It's a pretty special place. If you would like to volunteer, or even if you know someone who may be showing signs of needing help and could be a likely candidate for one of their studies, it could be worthwhile to give them a call. Their website says "You can make a difference in someone's life." I think you could.
The folks at Joe's Train Station on Street Road in Hatboro are all ready for Spring. Are You? They're not just about great model trains and accessories, but Doug Wolff, the owner, can teach you how to fly one of today's hot drones or airplanes. And if Spring doesn't say model airplane flying and trying your hand at drone control…. what does it say? Stop in and talk to Doug. He's giving one-on-one lessons and has a great collection of planes and drones good for whatever age you are.
Erwin's Country Kitchen from Feasterville/Trevose had its day on the big screen recently. Our local Fox affiliate, Channel 29, made a visit and caused quite a brouhaha. Owner, Johanna Gouak, told me it was a mad house inside with no place to turn. Bob Kelly, the guy who gives the traffic reports, headed up the visit and brought a group of Irish dancers, a prize fighter and lots of good cheer. And Erwin's made sure he and everyone else could sample some of the restaurant's favorites. Johanna sent some pictures along of the exciting day. Maybe you're in one of them?!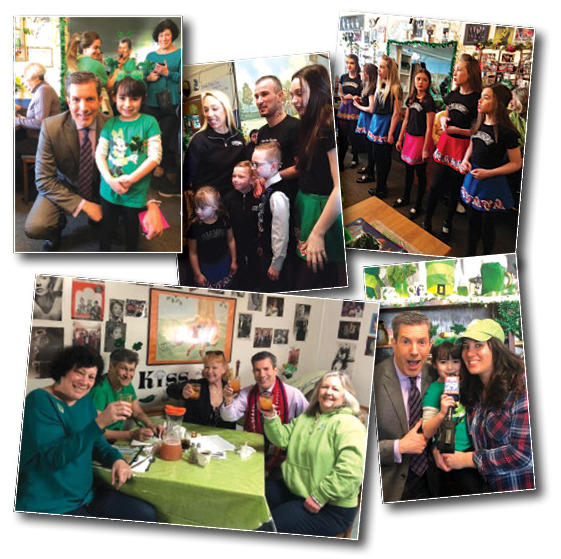 And speaking of excitement… Santucci's Square Pizza is now distributing Philomena Santucci's Homemade Sauce in area Acmes. If you like their sauce, and I don't know who doesn't, you can now bring it home and have it ready for using anytime on anything!! Congrats to the crew at Santucci's. You've definitely joined the world of big box distribution!!!
We discovered a newish restaurant in Warrington on Easton Road… Mizu Sushi & Hibachi. Open and very calming, this is a great place for delicious, fresh and affordable sushi. What fun! All sushi is 50% off and quite beautiful in its presentation. And if you want a fun night with your "gang," you should check out their Hibachi. Sit around one big pan and be entertained by the chef of the moment preparing your meal… perfect for any celebration. We could hear "Happy Birthday" while we were lapping up our Miso Soup.
So that's about it for this month's Travels. I'm off and running in anticipation of my May review. Stay tuned… you never know where I'll end up. By the way, if you'd like me to visit someplace or someone, give us a holler. I'm always looking for friendly referrals!! See you then!
The Clinical Trial Center
815 Greenwood Avenue, Ste. 12, Jenkintown, PA 19046
Joe's Train Station
283 E. County Line Road, Hatboro, PA 19040
Erwin's Country Kitchen
4059 Brownsville Road, Trevose, PA 19053
Santucci's Square Pizza
460 W. Street Road, Warminster, PA 18974
Mizu Sushi & Hibachi
111 Easton Road, Warrington, PA 18976