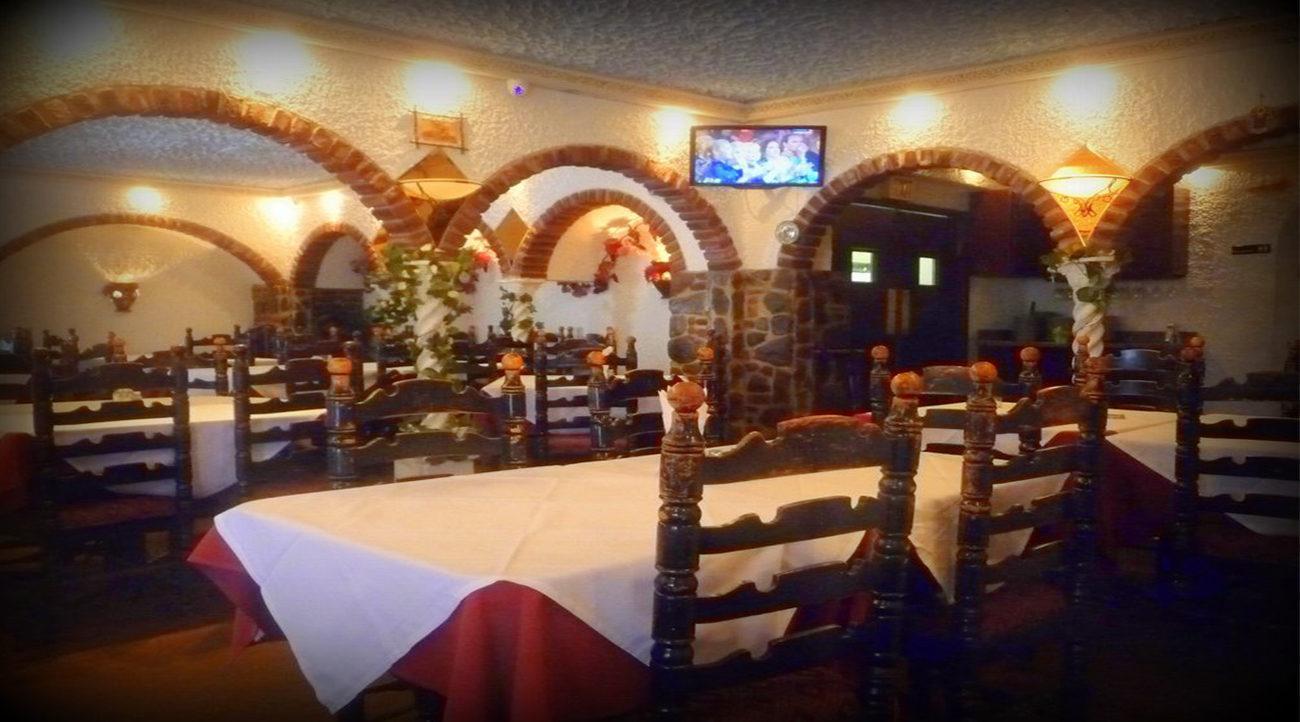 Where Does One go for Good Food and Great Fun at a Really Affordable Price? UZBEKISTAN!
By Sondra Schneider
This gem of a restaurant, on Bustleton Avenue, fills the bill.
Uzbekistan is a region in the Eastern part of what once was the Soviet Union. But, don't be put off because you're unfamiliar with the region – or the language. The wait staff all speak English and are more than anxious to help you order – and the food is great!
Everything here is fresh, tasty and á là carte, in family size portions. My dining companions and I started with a selection of salads – all large enough to be shared by several people. Achick-Chuck is a delicious combination of tomatoes, onions and cucumbers in a special vinagrette ($4.70); mixed salad is a combination of fresh salad greens with fried eggplant and cabbage($4.69); a great chicken caesar salad with garlicky dressing ($5.19) and Korean carrot salad that will have you eating your orange veggies and loving them ($4.19)!! I am sure that the other eight salads are equally yummy and I will try new ones each time I return.
The soups are "homemade" and wonderful. Ukranian Borsch (no "t") is a flavorful combination of meat, veggies and sour cream ($4.99). The mushroom soup was chock full of fresh mushrooms and potatoes ($4.19). There are four other soups on the menu and all are available in half orders (cup) as well as bowls.
The "hit" of our meal were the potato vareniki, $4.99 for a serving of twelve. They are tender dough "ravioli" filled with mashed potatoes and onions, topped with sauteed onions, butter and served with sour cream on the side. On my next visit I will try the cheese and cherry filled ones. I know they will be equally fabulous.
We sampled the Pilov Samarkand ($6.19), a generous plate of rice mixed with lamb, carrots and seasoned with cumin. There was none left as we all went back for seconds.
At $1.99 each, we also tried the Chebureks and Kutabs. The first were flat pancakes, like Mexican quesidillas, filled with meat, onions and cilantro, served with a tomato sauce on the side. The latter were filled with a mixture of spinach and feta cheese. We fought over the last morsel of each.
Then there are the shish kebabs. Everyone in the restaurant seemed to be ordering them. They are served on long metal skewers with no veggies or garnish – just perfectly grilled and seasoned lamb ($3.49), chicken($2.89), and salmon ($4.09) among others. Probably one per person is sufficient – if you've ordered several of the other dishes.
Saving the best for last, I must talk about the bread. At $1.75 a "flat" round loaf, it is the biggest bargain and the most delicious warm, homemade bread I have been served in recent memory. We ordered two loaves and left none.
There is a selection of homemade desserts, pastries, all baked in house, and ice cream. My favorite was the apple strudel. If ordered, tea is served in beautiful ornate china teapots with matching handleless cups.
Service was attentive and timely. The courses were spaced nicely – never rushed, with no long waiting. Plates and silver were changed for fresh ones after each course.
This is a BYOB where the alcoholic beverage of choice is icy vodka. The table is set with shot glasses as well as stemmed wine glasses. They will gladly supply mixers, if needed. Wine, or champagne is also a great accompaniment to the meal. They also have a selection of Russian soft drinks, juices and Coca-Cola and ginger ale.
After dinner, I spoke with one of the two owners. He wanted readers to know how eager he is to please everyone. In addition to the regular menu, there are specials every Friday, Saturday and Sunday. Also, he is happy to make special dishes for parties and will attempt to honor any special dietary request.
It is necessary to make reservations for Friday, Saturday and Sunday evenings, approximately one week in advance. Also, if your group is larger than ten people, you must order in advance so that your meal can be served properly.
Each time I have eaten in Uzbekistan I have noticed that most tables were filled with larger groups of families and/or friends. It's that kind of place! You go there for great food and great fun.
The restaurant is open every day for lunch and dinner and, in nice weather you can dine on the outdoor patio. They also have plenty of parking behind the restaurant.
I, for one, am glad Uzbekistan can be found right in our backyard. Spicebo!!!
Uzbekistan
12012 Bustleton Avenue.
Philadelphia, Pa. 19116
Tel. 215.671.1990 for reservations
215.677.6618 for orders to go
Visa and Mastercard accepted.