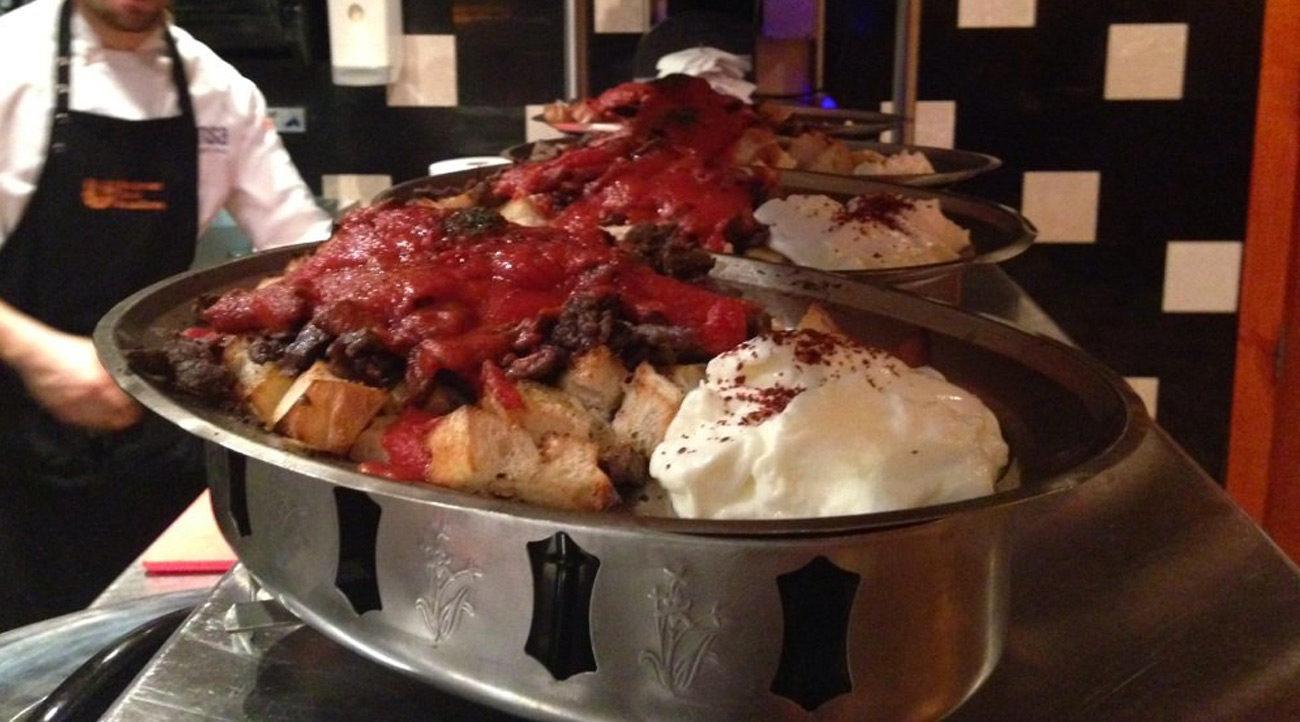 Four Seasons Bistro & Diner
Linda and I have discovered a new restaurant that just opened on Bustleton Avenue, slightly south of Byberry Road in the Home Depot Center. It originally housed a Chinese Buffet that closed a while back. Now it is the FOUR SEASONS BISTRO & DINER.
The Four Seasons Bistro & Diner is a welcome addition to the area. Like its sister restaurant at Cottman and the Boulevard it can be described in one word … fantastic! The environment is pleasing. The food is great. The prices are right. The selection is phenomenal. And it's a BYOB that's open almost twenty four hours a day, seven days a week. There's ample well lit parking with easy entrance and egress. Oh yes… the owner and his staff are committed to making you feel at home and treating you right.
I don't think we were the first to discover this great place. Their excellent reputation must have preceded its opening as the place was really "hopping" the first night. We mentioned our discovery to friends of ours, Phil and Sue, and they went into "Rave Motive" telling us how they loved its sister restaurant and frequently went to the original location on the way to Flyers games.
Now I, too, am a believer. I double triple urge you to give it a try. You will not be disappointed.
Linda always takes note of décor, salad bars, lighting, menus, choice of colors, the amount of room and the servers. (What happened to waiters and waitresses?) What she looks for I hardly notice. Her decision is in. It was swift. She loved the place. Our fearless editor was surprised to see salad bars at both ends of the restaurant.  She also liked the ceramic floors and dividers which gave a more intimate feeling. She took note of the big private banquet facility and quiet little private counter for people who didn't want tables. And the piped-in music was anything but "diner" noise.
I am much more direct… more basic. Let me see the menu! What are you serving and at what price? When the food comes is it served quickly, correctly and steaming hot? I look for portion size and taste. Let me be honest… I may lack class but my appetite is huge, my taste buds among the best and my wallet one of the most frugal.
Thumbs up. The Four Seasons Bistro & Diner gets an A-1 rating in every one of my "satisfaction categories."
The selection is all encompassing. From a good old American hamburger to some great Middle Eastern food to Eastern European goodies, they have all bases covered. Trust me, this place has one of the biggest, most diverse and creative menus this old muncher has ever seen. It's quite impressive. (And no advertising on a page!!!)
I had a steak shish kabob that was plentiful and very tasty. The price included soup, salad, entrée with a beverage and dessert. Linda enjoyed her Eggplant Napoleon. Piles of eggplant with red peppers, cheese and pasta provided a filling dinner with leftovers for lunch the next day.
By the way, as you walk in, you'll see a carving station with cuts of fresh steaks, beef, and lamb. You get to check out and choose your "beef of choice." This is not your normal diner fare. In fact, much of what is served at the Four Seasons Bistro & Diner is not traditional diner offerings. It's much, much more.
Check it out. Take a bottle of your favorite wine, enjoy the music, bring some friends and you can all make a great night of it. Soup to nuts, this newish kid on the block is sure to become a permanent fixture on the restaurant scene. And when you do go, tell them you heard about them here, "between our covers." They'll be so appreciative!
Four Seasons Bistro & Diner
11801 Bustleton Avenue
Philadelphia, PA 19116
215-856-0182