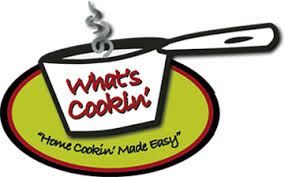 In the Kitchen
I love pasta…. Any kind of pasta. So, when I learned that October 25 is World Pasta Day, I thought I could celebrate for the WHOLE month!!! Pasta for 31 days, every day in October! WOW!! Below are some tasty recipes to make your celebration yummy. Easy to prepare and fun to eat, if you're like me and think World Pasta Day could be ANY day in October, these pasta dishes might be just the thing for your month long celebration. Enjoy!!
PASTA W/CHICKPEAS & CHARRED TOMATOES
8oz. penne pasta
¼ C. plain hummus, purchased
2 Tbsp. olive oil
2 12oz. containers cherry tomatoes
1 15oz. can chickpeas, rinsed, drained
3 garlic cloves, pressed
1 tsp. smoked paprika
½ C. halved pitted Kalamata olives
½ C. chopped cilantro
Cook pasta al dente. Drain, reserving ½ C. cooking liquid. Whisk hummus into liquid.
Heat oil in large skillet over high heat. Add cherry tomatoes, sprinkle w/salt and pepper. Cook until blackened in spots, about 8 minutes. Mix in chickpeas, garlic and smoked paprika. Crush some tomatoes to release juices.
Add pasta and enough hummus mixture to coat. Mix in olives and cilantro. Season to taste.
THREE CHEESE FRENCH BREAD PIZZA
¼ C. plus 2 Tbsp. olive oil
8 oz. preferred mushrooms, sliced
3 cloves garlic, minced
1 loaf soft French bread or Italian bread,
halved lengthwise
¾ C. part-skim ricotta cheese
1 C. shredded low-moisture mozzarella cheese
¼ C. roughly chopped parsley
2 Tbsp. shredded parmesan cheese
Red pepper flakes to taste
3 vine-ripened tomatoes, sliced
2 Tbsp. balsamic vinegar
Preheat broiler. Heat large skillet over medium-high heat. Add 1 Tbsp. olive oil and the mushrooms and season w/salt and pepper. Cook, stirring occasionally until mushrooms are lightly browned. Set aside.
Combine ¼ C. olive oil and the garlic in a small bowl. Put the bread cut-side up on a baking sheet and drizzle with the garlic oil. Season with salt. Broil until lightly toasted, 2-3 minutes. Spoon the ricotta cheese on the bread, then top with mushrooms and mozzarella. Broil until browned and bubbling, 2-5 minutes. Transfer to cutting board.
Cut the bread into pieces. Sprinkle with parsley, parmesan and red pepper flakes. Drizzle tomatoes with the vinegar and remaining 1 Tbsp. olive oil. Season with salt and pepper. Serve with pizza.
HERBY PASTA W/GARLIC AND GREEN OLIVES
12 oz. pappardelle or other wide pasta
¼ C. olive oil, plus more for drizzling
8 garlic cloves, smashed
1 C. finely chopped parsley
1 C. pitted green olives
¼ tsp. crushed red pepper flakes
3 Tbsp. unsalted butter, cut into pieces
1 C. basil leaves
1 tsp. finely grated lemon zest
2 tsp. fresh lemon juice
Cook pasta al dente.
Heat ¼ C. oil in large pot over medium heat. Add garlic and cook, stirring often and pressing down on cloves so they make good contact with bottom of pot. Add parsley and cook, stirring occasionally until parsley releases some of its liquid and slightly darkens in color, about 5 minutes. Toss in olives and red pepper flakes and cook another minute until flavors meld.
Transfer pasta to pot with sauce using tongs. Add butter and
½ C. pasta cooking liquid. Cook, tossing and adding more pasta liquid as needed, until each strand of pasta is coated. Remove pasta from heat and toss in basil, lemon zest and lemon juice. Season to taste.
PENNE PASTA FLORENTINE
8oz. penne pasta
½ C. roasted tomato vinaigrette
2 C. sliced fresh spinach leaves
1/3 C. drained sliced sun-dried tomatoes in oil
1 scallion, sliced
Prepare pasta al dente. Drain and rinse under cold water.
In large bowl, drizzle pasta with roasted tomato vinaigrette. Add spinach, sun-dried tomatoes and scallions. Toss gently. Season to taste.