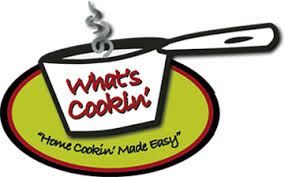 In the Kitchen
Summer may be over but that doesn't mean we can't enjoy some final taste of the season's fruits and vegetables. This month we share what we think makes the most of Summer's finest. Remember the corn can be frozen for use in stews, cornbread or whatever suits your fancy during the winter. I remove the kernels and keep the corn in the freezer. No husk required! And the Applesauce Muffins are an easy fix for that lunch box you're packing or an afternoon snack. Again, freezing is optional! It's all good. Bon Appetit and enjoy!
CINNAMON-BERRY CRUNCH
5½ pint baskets blueberries or 1½ pounds frozen, unthawed
1¼ C. sugar
1 Tbsp. lemon juice
2½ tsp. cinnamon
¾ C. flour
5 Tbsp. unsalted butter, melted.
Put rack in top third of oven and preheat to 400°F. Place berries in prepared 11×7 inch baking dish. Add ¾ C. sugar, lemon juice and 1½ tsp. cinnamon. Mix gently. Bake berry mixture until juices are bubbling, about 40 minutes.
Mix flour, butter, remaining ½ C. sugar and 1 tsp. cinnamon in medium bowl. Mix 2 Tbsp. topping into warm berry mixture. Let stand 2 minutes. Place remaining topping over berries and bake until fruit is bubbling and topping is golden brown, about 50 minutes.
BAKED MAC AND CHEESE
4½ C. (12 oz.) uncooked penne (tube-shaped pasta)
1 (12 oz.) carton 2% low-fat cottage cheese
½ C. (2 oz.) finely chopped sharp cheddar cheese
½ C. (2 oz.) grated fresh Parmesan cheese, divided
½ tsp. salt
1/8 tsp. freshly ground black pepper
Cooking spray
3 Tbsp. panko (Japanese breadcrumbs)
Preheat oven to 375°F. Cook pasta according to package directions, omitting salt and fat. Drain; place in a large bowl.
Place cottage cheese in a food processor; process until smooth. Combine cottage cheese, cheddar cheese, ¼ C. Parmesan cheese, salt and pepper. Add the cheese mixture to pasta, and stir well. Spoon mixture into an 11×7-inch glass or ceramic baking dish coated with cooking spray.
Combine remaining ¼ C. Parmesan, panko, and parsley in a small bowl. Sprinkle evenly over pasta mixture. Bake at 375°F. for 10 minutes.
Preheat broiler (do not remove dish from the oven). Broil pasta 1 minute or until top browns. Serves 6.
EASY APPLESAUCE MUFFINS
1 C. flour
1½ tsp. baking flour
¼ tsp. pumpkin pie spice
4 Tbsp. butter or margarine, melted
¼ C. sugar
1 egg
1 C. applesauce
1 tsp. vanilla
1 Tbsp. sugar mixed with ½ tsp. cinnamon
Preheat oven to 400°F. In a small bowl, combine flour, baking powder, and pumpkin pie spice until blended. Add egg, butter, vanilla and applesauce until well blended. Spoon batter into 12 place muffin tin. Sprinkle with sugar and cinnamon mixture. Bake for about 20 minutes, or until tester comes out clean. Can be frozen until ready for use.
FRESH CORN QUICHE
3 large eggs
½ small onion, coarsely chopped
1 Tbsp. all purpose flour
1 Tbsp. sugar
1 tsp. salt
1 1/3 C. half and half
3 Tbsp. butter, melted
2 C. fresh corn kernels (cut from about 2 ears) or frozen, thawed
1 deep-dish frozen pie crust, thawed
Preheat oven to 375°F. Combine first 5 ingredients in processor; blend until onion is finely chopped. Add half and half and butter; process just until blended. Transfer to large bowl. Mix in corn. Pour into crust. Bake until filling is slightly puffed and top is golden, about 50 minutes. Transfer to rack; cool slightly. Serve warm. Makes 6 servings.