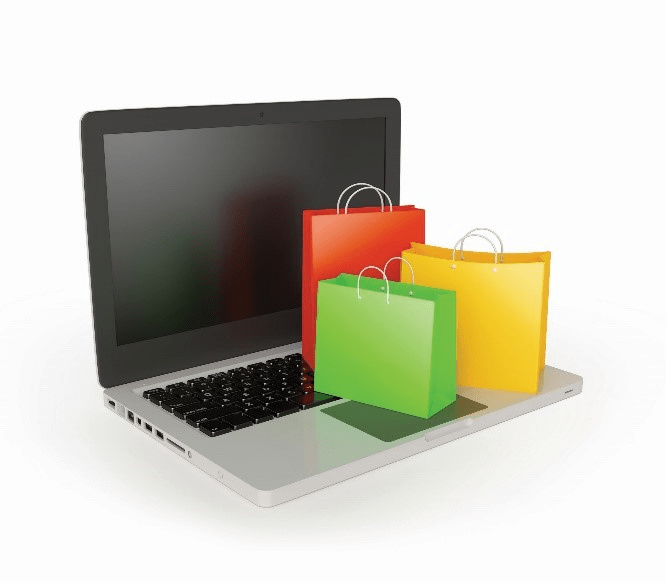 We Have Become Homogenized
Many years ago, long before Columbus discovered America, while dinosaurs still roamed the planet, my mother would pack up my brother and me, load the family woolly mammal and head for the PTC transportation station where we would board a brontosaurus and head to the center of town.
Our trip normally started at a men's clothing store named Loncker and Loncker on Ninth Street for our holiday outfits. The two brothers never disappointed and always had great clothing for the two of us. Every visit started with hugs and assorted theatrics and lengthy "catch up" conversations where all parties were brought up to date. We learned who died, who became a doctor, who was cheating on their mate and who was making a "killing" and on and on. Then the selections were made, measurements taken and price negotiations began. The brothers were experienced, my Mother was talented and the negotiations were brutal.
After the combat was over we headed to Spacks Clothing store across from Jefferson Hospital for shirts, ties and shoes. Abe always had what we wanted. Again, all purchasing was preceded with "geography," good wishes and ultimately price negotiations. It was bare knuckle combat that both parties seemed to relish.
Surviving both experiences, we limped on to DiGeneori's for lunch. He and my Mother were friends from the Stone Age and these encounters lasted even longer. Mr. DiGeneori never asked for our order. The man knew, down to the number of French fries, what we would order and always guessed right. The food was always good, abundant, affordable and came with a marvelous stage show.
My brother and I, while my Mother attended to her needs, would then head over to Gimbels and then Strawbridge's to watch the train exhibits in their toy departments for hours. We always enjoyed the holiday music and decorations immensely. They were great! We especially enjoyed the huge train displays in Wanamaker's and their immense pipe organ that stood under the big eagle.
If time permitted we would then wander over to Leary's Bookstore on Eighth Street to browse, read and occasionally purchase a used book or two. The best way to describe this classic store is to picture someone exploding a stick of TNT in an already insane stack of books that covered the tabletops and floor. It was always total chaos. But, this was the most amazing part, the staff always knew where everything was in the midst of this literary bedlam. And, they always recognized my brother and rushed to assist.
I mention these experiences for a very pointed reason. Several months ago, my wife and I visited family in Seattle. Two nights before we left I visited the Neshaminy Mall and then went on to the Oxford Valley Mall. After spending about one and half hours wandering in each mega-complex I finally found the clothing I needed and headed home. I was tired but victorious.
When we got to Seattle, Linda and I were surprised by how cold it was. We weren't prepared for this sudden drop of temperature. So, not eager to freeze to death, we headed to the, you guessed it, local malls. I felt right at home in these Washington suburban malls and we quickly got the "warmies" we needed.
On the way home, we got involved in one of Seattle's famous I-5 traffic jams. It was so bad that one food truck actually opened for business on the side of the road! He quickly ran out of food before the mess cleared up. I sat there and fumed while Linda, bless her little soul, took a nap. And while she slept I had a chance to reflect.
Things really have changed. We have become homogenized. People now drive to their destinations. Public transportation and the "mingling" of the masses has disappeared. We drive in isolation and even text instead of talking. The Loncker and Lonckers have disappeared along with the institutions such as Learys. Non-descript food is now served by chains and the specialty stores have gone the way of the elevator operator. We shop in uniform malls with narrow parking spaces patrolled by security forces under standardized lighting. It makes no difference what state you are in; the uniformity is complete. It's boring and sterile.
Once you enter the shopping panacea you instantly spot the uniformity. The little guys are gone. They have been replaced by the chain stores. They are exactly the same in Philadelphia and in Seattle. Not only are the bookstores the same, but they have the same layout, the same tables with the same books and the same signs. The clothing stores are the same and so are the restaurants. It doesn't matter the town; the malls are interchangeable with standardized stores and displays.
Even the help is standardized. Few people remain in one position or another for any extended length of time. Each visit brings new faces with the same "I'm here until something better comes along" look. Rarely do you find a worker who likes his job, his company or wages. They may be nice and helpful, but they are "temporary."
So, when I read that malls are hurting I am not surprised. People can often shop on the same sterile Internet for much less than they can shop at the interchangeable sterile malls. It's all the same. Why jump in your car, fight traffic, walk for miles once you find a parking space, to shop in interchangeable stores with the same bored help. Stay home, skip the travel, order online and save some money. If you doubt the validity of my argument, just drive to a mall and see the empty parking spaces.
But wait a minute! If I'm so smart, why is Boscov's end of the parking lot always jammed? Why are people lined up miles deep at The Zebra-Striped Whale in Newtown for ice cream? Why is New York Camera constantly busy? If so many magazines and newspapers are failing, why are we, thank the Lord, expanding?
Back to Boscov's, while every other chain is downsizing, "Albert and Co." are growing.They are acquiring more stores, expanding the ones they already own and continue to revamp and expand their selection. Before you ask how such an anomaly can occur, I will tell you.
They have a candy counter plus a gallery for fun shopping and an incredible selection. Actually, I should mention that they have an assortment, not a ton, of "me toos" I find everywhere else. And, this is huge, they have the same people waiting on you for years and years. They appear happy with their jobs, the firm, and how they are treated. Did I mention that more often than not, they recognize me? What a glorious feeling.
The same is true at New York Camera on Street Road. The firm is family owned, they are very knowledgeable and extremely helpful. They have more than a huge inventory, they help solve your problems. The word is out and their parking lot reflects their success.
I could go on. But I think my point is made. Maybe the Internet is not the destroyer of retail shopping. Perhaps retail shopping is doing it to itself. Perhaps it's the same-old, same-old as reflected in all those malls now filled with empty stores and empty parking spaces that are now rethinking and restructuring.
They have done it to themselves. I'm thinking the time has come, once again, to re-visit the good old retail of yesteryear when personality was king and excitement for product and service prevailed. We need train displays, Santa Clause and "attention shoppers" type things back in our retail establishments. We need some personality reintroduced. Should this happen, many will exit the Internet and jump in their cars. What do you think?
Allen Herman
Your opinions are always welcomed.
uptightsuburban@aol.com