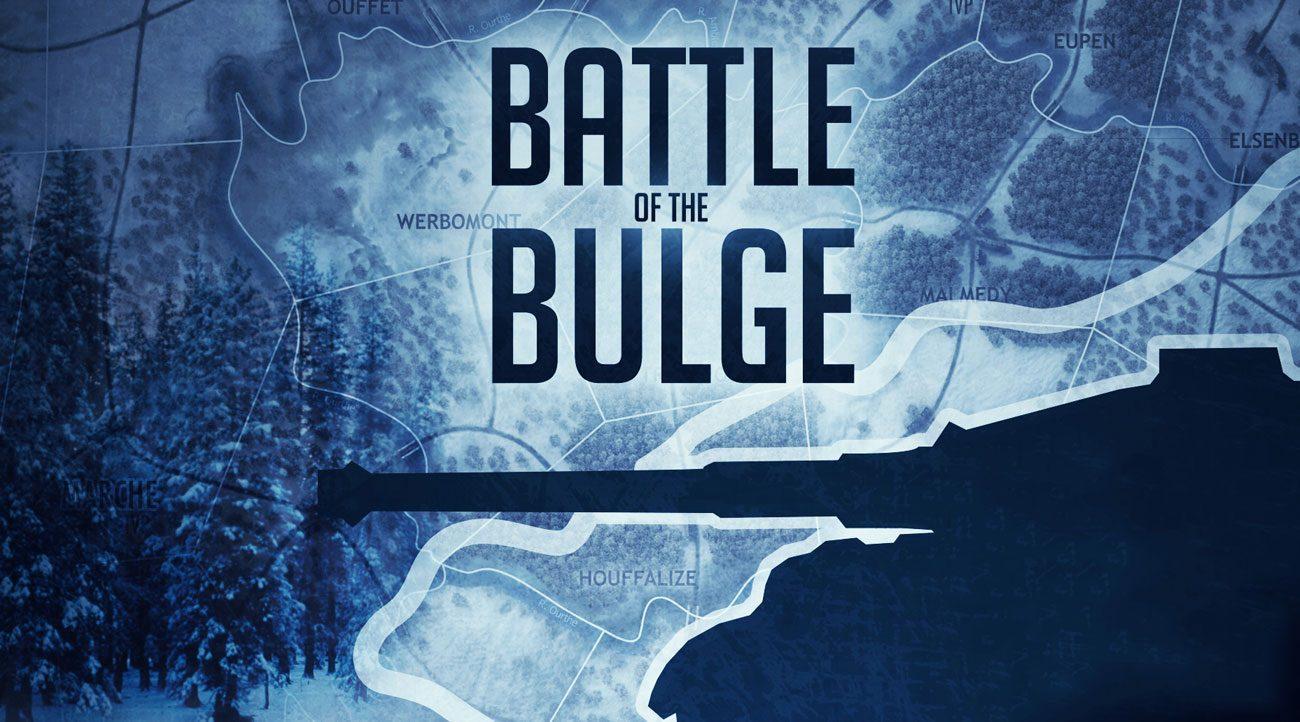 The Last Battle of the Bulge
His name is Alex Kane. In all probability you have never heard of him. He never was an elected official nor did he ever invent anything. He never played football for his high school or won any Spelling Bee. He was an average student in college and was never considered for a Nobel Prize.
He is just one of the many people I have met, and continue to meet in my life that I find incredibly interesting. Alex is a man that I felt compelled to write about.
I first met Alex when I became a member of the Board of Directors of the Cardoza Lodge Credit Union. I learned that he was a VERY VERY active ninety-six year old gentleman … yes, ninety-six years young … whom I quickly realized was, and is, quite a character. Although I never knew him as a younger man, I suspect he had, as my mother would have said, "the devil in him." In fact, on one occasion when he announced to our group that he was going to miss a meeting because he was going to vacation in Florida, we committee members chipped in and purchased him two gifts … a container of nitro-glycerine tablets and a slightly smaller container of those notorious "little blue pills!"
Recently I bumped into him one morning at the Corner Cafe on Huntingdon Pike where I was having breakfast. I learned a great deal more about my "fellow board member" during that little breakfast get together. Later in the day, after mentally reviewing our meeting, I felt even more obligated to write about Alex and the story he shared.
Alex's grandfather arrived in America from Russia in 1902. He had faced anti-semitism and the Cossacks one time too many and decided, when the opportunity arose, to bring his family to America … the land of opportunity and freedom. Later, his son, Alex's father, joined his grandfather in a small roofing company that the senior Kane had started shortly after arriving in his "Promised Land".
Alex's dad remained in the business until he left to join the Army at the beginning of America's entrance in World War I. When he returned from battle he rejoined his father in his expanding group of businesses. The firm grew to the point where it employed over twenty-five people and ultimately was selected to put a new roof on the Pentagon. (Yes, THE Pentagon!)
When Alex's Dad returned from the war he married and started a family. Thus starts the story of Alex, the third generation "Kane" in America.
Alex, like his dad, joined the Army at the onset of World War II. His military record was, at the least, unbelievable. He was on the second landing barge to hit Omaha Beach on D-Day. He ended up fighting all through Europe until the last combat unit he was attached to met the Russians in Germany.
During his two years on European soil he received five battle stars and two Purple Heart Awards. Most interesting, he and his battered unit of the First Army Division was sent to the Ardennes late in 1944 to rest and restructure after constant combat. And finally, as fate would have it, his exhausted, battered and lightly armed unit was the first part of the American army to bare the brunt twelve attacking armored divisions of the German mechanized army that unexpectedly launched the Battle of the Bulge days before Christmas! Their much needed time for rest and restructure was short lived.
Unlike so many combat veterans who refuse to talk about their ordeals, Alex … whose memory remains remarkable … will go on endlessly. He still appears compelled to mention all the men he fought with by name, and who never came home. He recalls the horror and the suffering with amazing clarity. His voice still breaks some seventy years after the Battle of the Bulge as he describes his unit, the 181st Combat Division… their last stand and the horrendous number of casualties they took while holding their ground against impossible odds.
Out of ammunition, with little help from any of the other equally-clobbered units, this battered group held off German Panzer tanks and a huge number of infantry with nothing more than their bayonets, and the weapons and ammunition they took from dead soldiers, American and German alike! Most of his comrades were killed, some were captured and later killed in cold blood. Only four, including Alex, survived to join another devastated unit to fight on until Patton and the Air Forces of England and America ultimately turned the tide of battle.
Miraculously, as I said, three members of his unit and Alex survived the battle. Later, after the battle, he was reassigned to another unit that battled its way through Germany until they met the Russians. He finally returned home to America where he rejoined the expanding family businesses and went on with his life. But, understandably, he never was able to forget the horrors and the casualties of the "Bulge." To this day, he wears a wristband with the date he hit "Omaha."
Many other veterans of the Battle also could not forget the ferocity of the Bulge. So, long before "closure" became a popular word they formed a local organization: Veterans of the Battle of the Bulge. Early in 1946 some five hundred local veterans of the Battle began meeting once a month. They had a mutual experience that they felt compelled to share with one another.
Even now in 2015 they continue to share their memories and experiences once a month. Their numbers now count thirty-five men who are still on the active rolls. Currently they meet at the Coast Guard Station on Delaware Avenue next door to Local 19 of the Sheet Metal Workers. And again, it reflects on why "The Greatest Generation" IS "The Greatest Generation."
One day, after a recent meeting, the veterans returned to their parked cars. They parked in the lot of the Sheet Metal Workers' International Association Local Union 19, on South Columbus Boulevard, Philadelphia. They were shocked to find notices on their windshields saying they no longer could use the parking lot. They were extremely upset. And they were old. Walking for many had become very difficult and wandering around the area for a parking space presented difficulties for these Survivors of the Battle of The Bulge. In desperation they turned to their commander … Alex Kane … to address the problem.
And this is probably the part of Alex Kane's life that I found most interesting and the reason I felt compelled to write.
The old soldier went to war. The soon-to-be ninety-six year old veteran went back to war to fight what probably will be his last "Battle of the Bulge." He repeatedly walked to the Union Building and tried to explain his unit's plight and asked for permission to use the parking lot. Time after time he was forced to retreat. And time after time he charged anew.
When he realized he couldn't get anywhere he drove to the Union's headquarters to continue the battle. When that failed the old veteran drove … yes, drove … to a variety of locations to solve the problem. On occasion he hunted down the Mayor of Philadelphia and every member of the Union Council to get the decision overturned.
No success, but no retreat. Alex battled on. Defeat was not an option. The ninety-six year old veteran wouldn't give up. He was going to protect his men and keep his unit intact. People began to hide from him. Then he caught a break. He discovered that the head of the Union was the son of a man that had worked in the Kane roofing business many years earlier. Alex bullied his way through just about everyone until finally, using the father's name, he obtained the cell number of the "boss." Finally, he was able to reach Gary Masino, the Union President, while he was in his car on his way to a meeting in New York!
Mr. Masino was startled by the call. He couldn't believe Alex had been so persistent. And how did he ever get the "President's" closely guarded cell number?!! I won't bother you with the details of their discussion, but when Mr. Masino learned of the connection with his father and the group that Alex commanded, the Union President did the right thing.
Need proof? Just read the letter that the thirty-five remaining veterans received. It really should be pinned to Alex's chest along with the other metals he has earned.
If only "The Greatest Generation" could infect the rest of us with what made, and yes, still makes them so great. This would be my holiday wish. Thank you Alex…. thank you to you all.