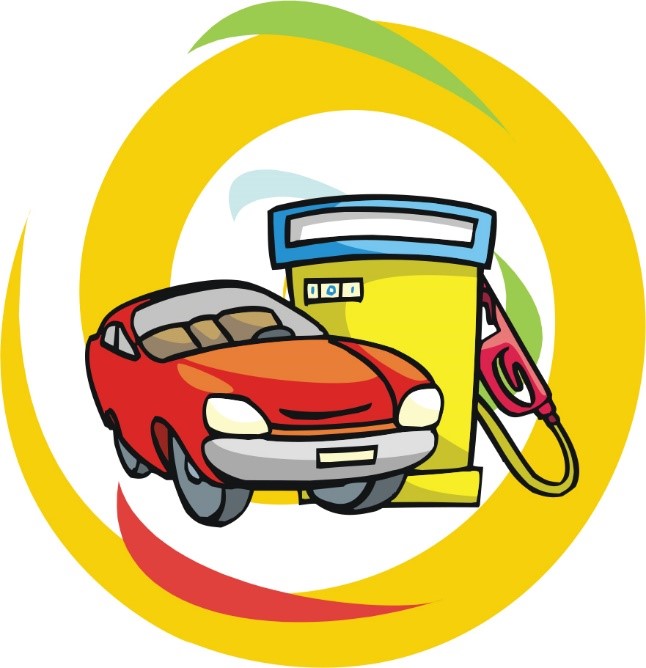 BEWARE!
Linda and I recently took a short road trip. (As I get older they have become shorter and less frequent.) We made it south of the Mason Dixon Line where we had great weather and explored some marvelous little towns. Staying off the major roads can be very interesting, enjoyable and informative.
We wandered into a lovely little town in one of our southern states where we shopped, had lunch and did some more shopping. When we finally ran out of time, money and steam we headed home. Shortly after beginning our return trip I noticed we were low on gas. When I spotted a station that had just opened that was offering low prices and other signs announcing "New Management/New Ideas," I pulled in.
The new owner had created cash-only lines with very, very low prices and attendants who pumped the gas and cleaned your windows and lights without extra charge. The signs clearly stated cash-only and a minimum of ten gallons of gas as the only requirements. It reminded me of local supermarkets and their ten-items-or-less lines.
While our car was being "gassed," Linda and I noticed a very animated exchange between our attendant (a very pleasant young woman I might add) and the man in the car behind us. It got more and more animated, as well as much louder, as it continued. It became more and more obvious that there was a problem. Suddenly the attendant stepped away from the "debater's" car as he drove away quickly with tires squealing.
While I was paying for my gas and purchasing some treats, the young girl burst into the small office. She was hysterical, crying and wanting to quit. She was upset with the driver who had just left the station. He had gotten nasty, cursed at her and even threatened her with bodily harm.
I had already paid for my "gas and goodies" and felt it inappropriate for me to hang around. The station owner was busy trying to calm her down and get the details of the incident. So I gave him a wave and went back to my car. On the way home I informed my wife of what I had just witnessed and how badly I felt for this young girl. After all, she was just a kid, someone's daughter. It remained our topic of conversation for miles.
Several weeks later, on a sleepless night, I finally got out of bed and headed for my computer. After reviewing many of the multiple news sights, (I get nauseous after a while.) I just went surfing. I ended up looking at a web site for the small town "south of the border" that Linda and I had enjoyed so much. It was loaded with local information, advertisements, community events and a local blog.
The blog peaked my interest. I really enjoyed its "hominess." People posted recipes, pictures of their kids, announced garage sales and so on. Then I spotted a post by a most vitriolic man urging local residents not to use a certain gas station that was located at such and such a location. He informed the readers of a very ugly incident there, where they refused to sell him gas on a credit card. He elaborated and it got nastier and nastier. At least nine people had responded within three hours of his post promising to never go near the place.
At first I was pleased. The little guy strikes back. Great! But then it hit me. I was at that station and I had witnessed this incident. In truth the man was correct. But what he omitted saying was important. I learned that he was returning a rental car and needed about two gallons of gas to avoid the car rental firm's high prices. So, in reality, he WAS in the wrong line … period.
The entire "encounter" upset me. The man was wrong. The station owner, if he even knew of the post, was unable to really do anything to defend himself. Readers responded without even remembering that there are usually "two sides to a story" and the owner of the blog never, apparently, checked the details before posting.
Think about it… one person can do tremendous damage without ever even identifying himself. Any one person can do great damage to a restaurant, a furniture store, a clothing store or even a young girl's reputation. The more I thought about it the more troubled I became. So I went to my "trusty computer" and responded. Politicians, ex wives, competitors, former boyfriends … and many more … could do irrevocable damage without ever identifying themselves.
So, I posted. I mentioned that I owned a small newspaper "up North" and always made certain that what we published was always fair, accurate and contained a signature. I went on to say that my wife and I had witnessed the particular clash the gentleman had written about and went on to describe what we, neutrally, had observed. The response was very heavy and almost all agreed with us. Both the blog and our little "rags" and readers had an obligation. (I guess this is corny but I have to put my head on my pillow at night and look in the mirror in the morning.) The responses came in hot and heavy – until my post and the responses were removed the following morning!
I wish I could say I have a cure. I don't. Slander, gossip etc. have been here forever. People, companies, governments, the press – are all participants in this form of manipulation. All we can do is be observant and keep up our intellectual guard. And not remain silent! Thought manipulation can be as dangerous as Identity Theft. Let's not let any one person or group steal our minds. It's something to consider in this age of Social Media.
Allen Herman
Your opinions are always welcomed.
uptightsuburban@aol.com