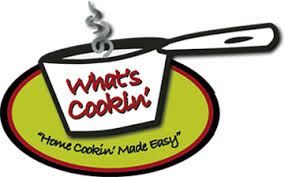 In the Kitchen
'Tis the season…. for desserts, and of course, some other "real food." This month we go there, in both directions. Our carrots with a slight bite are yummy and will go with any meal. And they're healthy for you! The desserts are not only yummy, but really easy to prepare. In fact, if you have young ones helping you in the kitchen, or maybe having guests pitching in, these recipes are just too easy to not say "no" to.
So have fun! 'Tis the season, REALLY, for all things good AND all things sweet! Bon Appetit!!
SO-EASY RASPBERRY CHEESECAKE TRIFLE
1 C. fresh raspberries
7 Tbsp. sugar, divided
1 8-oz. Neufchatel cheese, room temp.
1 lemon, zested & juiced
2½ C. cubed marble cake
In food processor puree raspberries and ½ sugar for 30 seconds or until smooth. Transfer to bowl. Clean processor, combine Neufchatel cheese, remaining sugar, 1 tsp. lemon juice and ½ tsp. lemon zest. Process 1 minute or until smooth. Divide half of cake cubes evenly among 4 dessert glasses. Pour ½ cheese mixture over cake. Repeat with remaining cake and cheese mixture. Drizzle cake with raspberry sauce. Yum!
PEACH MELBA DUMP CAKE
2 cans (15 oz. each) sliced or chunked peaches
in heavy syrup
1 pkg. (12 oz.) frozen raspberries
1 box vanilla cake mix
½ C. butter, cut into 12 thin slices
Preheat oven to 350°F. Prepare 13"x9" baking pan. Spread peaches over bottom of pan. Top with raspberries. Sprinkle cake over fruit; lightly press onto fruit.
Evenly arrange butter slices in single layer on top. Bake 45-55 minutes until cake is golden and fruit is bubbling. Cool before serving. Top with ice cream or whipped topping…. Double yum!!
CHOCOLATE CARAMEL MUFFINS
In a large bowl combine devil's food cake mix with 1 can of pure pumpkin until completely smooth. The batter will be thick, but don't add anything. Scoop batter into a 12-cup muffin tin sprayed with nonstick spray. Press cube of caramel halfway into the center of each muffin and smooth batter over the top. Bake at 400°F about 20 minutes until a toothpick inserted into a muffin comes out completely clean. (Try to avoid the caramel.) Let cool before serving. Sprinkle some powdered sugar on top.
ALMOND KISS CRUNCHIES
Place 15 frozen mini-phyllo shells on baking sheet. Bake at 350°F until kisses are hot and soft, about 3 minutes, Place a roasted almond in the center of each chocolate-filled shell. (Be careful not to over bake the phyllo shells as to burn them.)
CARROTS WITH A BITE
2 lbs. baby carrots
1 C. mayonnaise
2 Tbsp. bottled horseradish (white)
1 Tbsp. chopped parsley
1 tsp. paprika
1 Tbsp. Parmesan cheese
2 Tbsp. chopped dried onion
½ C. panko bread crumbs
2 Tbsp. unsalted butter, diced
Preheat oven 375°F. Bring large pot of water to boil. Add carrots and boil covered, until tender. Drain carrots, reserving ½ C. liquid.
Place carrots in 2-quart baking dish. Whisk together reserved cooking liquid, mayonnaise and horseradish. Pour over carrots.
In a small bowl, mix parsley, paprika, Parmesan cheese, dried onion and panko. Dot carrots with butter then sprinkle crumb mixture on top. Bake uncovered for 15-20 minutes. (6-8 servings)
SPICED PEARS & WAFFLES
2 Bosc pears, peeled, cored and thinly sliced lengthwise
1 C. red wine
¼ C. brown sugar
Pinch of cinnamon
Pinch ground cloves
4 frozen Belgian waffles, toasted
Whipped cream
Bring pears, wine, sugar and spices to boil in saucepan. Cook until pears are soft and sauce thickens, about 25 minutes. Top waffles with pears, sauce and whipped cream.