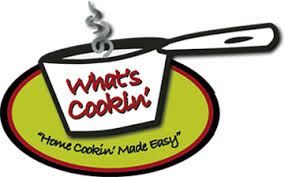 In the Kitchen – February 2020
This month highlights my current "predisposition" for cake, cookies and pasta. So, what's new? NOTHING!!!
The No-Boil Mac & Cheese is so easy to make last minute. And the chicken dish tastes just like the famous caper dish our publisher loves to eat at restaurants. Remember to keep your rolling pin well covered with flour when you make the Apple-Raspberry Slab Pie. It will make your rolling the pre-made dough so much easier. Hoping your "predisposition" matches my "predisposition," at least this month! Enjoy…
NO-BOIL MAC & CHEESE
½ C. unsalted butter, divided
¼ C. flour
3 C. milk
1 lb. elbow pasta
2 C. shredded cheddar, divided
2 Tbsp. chopped garlic
1 C. Panko (Japanese breadcrumbs)
2 Tbsp. chopped parley
Melt ½ C. butter in large saucepan. Add flour, whisking constantly for 1 minute. Whisk in milk and 2 C. water. Bring to boil, reduce heat to simmer and cook, whisking often, until very thin. Stir in salt and pepper to taste.
Toss pasta and 1½ C. cheese in a shallow 3 qt. size baking dish. Pour sauce over pasta making sure noodles are completely covered. Cover with silver foil and bake about 20 minutes, until pasta is almost tender.
Melt remaining ¼ C. butter in large skillet. Add garlic, Panko and parsley. Toss. Season to taste. Remove foil from dish with pasta. Sprinkle remaining ½ C. cheese followed by Panko mixture. Bake until pasta is tender, uncovered, about 10 minutes until top is golden brown. Let sit until ready to serve.
APPLE-RASPBERRY SLAB PIE
3 refrigerated pie crusts, room temperature
2½ lbs. Fuji apples, sliced thin
2 C. raspberries
¾ C. sugar
¼ C. flour
2 Tbsp. lemon juice
2 Tbsp. heavy cream
2 Tbsp. turbinado sugar
Heat oven, 400ºF. Lightly flour surface. Unroll 2 piecrusts and stack on top of each other. Use rolling pin to combine crusts into a 17×12-inch rectangle. Place in bottom of a rimmed 15×10 inch baking sheet. Roll out third piecrust to a 15×12 inch rectangle and cut into long strips. Place on another baking sheet. Refrigerate while preparing filling. P.S. Cover your rolling pin with flour to making rolling the pie crusts easier.
Peel and slice apples. Carefully toss with sugar and lemon juice. Pour filling in prepared piecrust in refrigerator. Arrange strips as prepared in a lattice pattern, folding over edges of bottom crust. Brush with heavy cream and sprinkle with turbinado sugar.
Bake 35-40 minutes until crust is browned and filling is bubbling. Cool about 45 minutes before serving.
CHICKEN WITH BROCCOLINI AND OLIVE OIL
1 bunch broccolini
½ lb. linguine
1½ lbs. boneless, skinless chicken breasts, cut into 1-inch pieces
¼ C. flour
3 Tbsp. olive oil
6 cloves sliced garlic
2 Tbsp. capers
1 Tbsp. caper brine
¼ tsp. red pepper flakes
2 Tbsp. chopped parsley
Cut broccolini into thirds and boil 3 minutes in large pot. Remove with slotted spoon and add linguine. Prepare according to directions. Drain, reserving ½ C. cooking water.
Take chicken pieces and coat with flour. Season with salt and pepper. Heat olive oil in a pan and cook chicken strips 4 minutes on each side. Add garlic, capers, caper brine and red pepper flakes. Cook 1 minute.
Add broccolini and reserved pasta water. Simmer. Add pasta. It's ready to serve. Drizzle 1 Tbsp. olive oil and garnish with chopped parsley.
APRICOT, CHERRY AND GRAHAM CRACKER CRUMBLE
2½ lbs. dried apricots, halved
10 oz. sweet cherries, frozen/defrosted
2 Tbsp. cornstarch
4 Tbsp. light brown sugar
4 graham crackers, finely crushed
3 Tbsp. unsalted butter, cut into small pieces, room temperature
1/3 C. unsalted, roasted almonds, coarsely chopped
Preheat oven to 375ºF. Combine apricots, cherries, cornstarch, and 2 Tbsp. brown sugar in a large bowl. Transfer to a shallow 1½ qt. baking dish.
Combine crackers and butter. Work butter into crackers with your fingers. Add nuts and remaining 2 Tbsp. brown sugar. Working with your fingers until combined. Scatter over fruit.
Bake crumble until topping is light brown and fruit is bubbling about 35-45 minutes. Cool before serving.