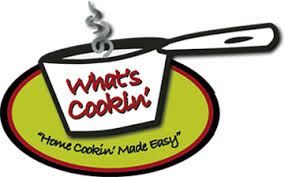 In the Kitchen – August 2020
I don't deny it… I LOVE blueberries and can bake or cook with them at the drop of a hat. I've just started freezing them so they're available for use when the mood so moves me. I just wash them, drain them and put them in a freezer bag… so easy and convenient. I expect to have the best of summer's crop fruit in the middle of winter. Check out this month's recipes. They use not only my favorite blueberries, but peaches and raspberries, and plums. The Plum Chicken Salad offers an interesting twist on the venerable chicken salad with mayo. And the Blueberry Sauce, so easy to prepare, can be used on cake, ice cream, fruit salad, whatever you prefer. Keep it in the refrigerator and have it ready to impress those last minute guests you host for dessert! Enjoy….
SUMMER'S BEST BLUEBERRY SAUCE
2½ C. water
1 C. sugar
2 Tbsp. fresh lemon juice
2 tsp. cornstarch
4 C. fresh blueberries
¼ C. currant jelly
Bring first 4 ingredients to a boil, stirring constantly. Add blueberries and jelly. Bring to boil. Reduce heat to medium-low simmer until mixture is slightly thickened, stirring frequently about 30 minutes. Serve warm or at room temperature.
SOUR CREAM BLUEBERRY CAKE
½ C. soft butter or margarine
1 C. sugar
3 eggs
2 C. flour
1 tsp. baking powder
1 tsp. baking soda
1 C. sour cream
1 tsp. vanilla
2 C. blueberries
½ C. brown sugar
Cream butter and sugar; add eggs beating well. Add flour, baking powder and baking soda to mixture. Mix well. Add sour cream. Stir in vanilla. Mix well. Fold in 1 C. blueberries.
Pour half of batter into prepared pan, 9-by-13-by-2 inches. Cover with remaining blueberries. Sprinkle with brown sugar. Bake at 325ºF for 50-60 minutes. Cool and slice. (Yummy with Blueberry Sauce!)
PLUM GINGER CHICKEN SALAD
1 pkg. 4-6oz. long grain rice and wild rice mix
2 C. boneless chicken, cooked and cubed
½ C. sliced scallions
4 plums, sliced
2 Tbsp. vegetable oil
2 Tbsp. lemon juice
1 Tbsp. soy sauce
½ tsp. ground ginger
Prepare rice mix as directed. Cool to room temperature.
Combine rice, cooked chicken, scallions and sliced plums in large mixing bowl.
Prepare dressing: combine oil, lemon juice, soy sauce and ginger. Pour over rice mixture and toss lightly. Chill until served.
PEACH RASPBERRY CRUNCH
3 lbs. peaches, peeled, halved and pitted
1/3 C. sugar
1 Tbsp. raspberry vinegar
2 tsp. vanilla
1 pint raspberries
1 C. whole almonds, finely chopped
¼ C. flour
1/3 C. brown sugar
½ tsp. ground cinnamon
4 Tbsp. unsalted butter
½ tsp. almond extract
Slice each peach half into four wedges. Toss in a large bowl with sugar, raspberry vinegar and half of vanilla. Gently toss and set aside for 10 minutes. Turn mixture into prepared baking dish, 13-by-8-by-2-inch. Set aside,
In separate bowl, mix finely chopped almonds with flour, brown sugar and cinnamon. Cut the butter into this mixture until it is broken into pieces about the size of rice grains. Mix in the remaining vanilla and almond extract.
With your finger, sprinkle this mixture in small bits across the top of the fruit. Bake in a 400ºF preheated oven for 30 minutes. Cool on rack and serve warm or chilled.
MEXICAN MAGIC
24oz. refried beans
1½ tsp. chili powder
2 C. purchased guacamole
½ C. tomatillo salsa
1tsp. chopped garlic
2 C. grated cheddar cheese
2 14½oz. cans diced tomatoes w/jalapenos, well-drained
3/4 C. chopped scallions
1½ C. sour cream (do not use "lite" product)
1 small can sliced black olives
Mix beans and chili powder in one bowl. Mix guacamole, salsa and garlic in another bowl.
Spread half of bean mixture in bottom of 8-10C. glass bowl. Sprinkle with 1C. cheese. Spread guacamole over cheese. Spoon half of drained tomatoes over guacamole. Sprinkle with scallions. Spread remaining bean mixture. Spread sour cream over bean mixture. Cover completely. Sprinkle remaining tomatoes and black olives on top. Serve with chips and veggies.