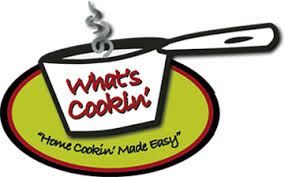 In The Kitchen
It's summer and the veggies and fruits are good. So is the entertaining, especially when it's easy and quick-ish. We think the suggestions this month fit the bill. Especially fun are the fruit and cheese pairings for your consideration. They might require some investigation on your part, but think of the fun
you'll have tasting something different! Enjoy and bon appetit!!!
FRUIT GAZPACHO
2 C. tomato puree
3 C. freshly squeezed orange juice
2 tsps. sugar
Zest 1 orange
Zest 1 lime
2 C. diced cantaloupe
2 C. diced honeydew
1 mango, peeled and diced
1 apple, peeled and diced
1 C. fresh blueberries
1 C. halved green or red seedless grapes
Fresh strawberries, cut in half (garnish)
Combine the tomato puree, orange juice, sugar, orange juice, sugar, orange and lime zests, cantaloupe, honeydew, and mango in a large bowl. Process half of the mixture in a food processor fitted with a steel blade or blender until smooth. Stir the puree into the remaining fruit mixture.
Stir in the apple, blueberries, and grapes. Refrigerate covered for several hours.
Ladle the soup into bowls. Garnish with strawberry halves. Makes 8 first- course positions.
LEMON CHICKEN
3 lbs. skinless chicken breasts, halved
2½ C. fresh lemon juice, about 10 lemons
1 C. unbleached all-purpose flour
Salt & pepper to season
1 C. chicken stock or canned broth
2½ Tbsp. brown sugar
1 lemon, thinly sliced
One day before serving, place chicken pieces in a shallow dish. Pour the lemon juice over the chicken and marinate in the refrigerator overnight, turning the pieces occasionally.
Remove chicken from lemon juice. Reserve the lemon juice. Combine the flour, salt and pepper to taste. Dredge the chicken with seasoned flour and place skin side up a shallow baking pan.
Preheat oven to 375°F. Bake chicken 40 minutes.
While chicken is baking, whisk the reserved lemon juice, the stock, brown sugar and lemon slices.
Pour lemon mixture over the chicken. Bake 20-25 minutes more, basting occasionally with the pan juices. Serve hot,
room temperature or cold.
COFFEE BLOND BROWNIES
1 lb. dark brown sugar
¾ C. unsalted butter
2 Tbsp. strong instant coffee powder
1 Tbsp. hot water
2 eggs
2 Tbsp. vanilla extract
2 C. unbleached all-purpose flour
1 C. chopped pecans
1 C. semisweet chocolate bits
Heat the brown sugar and butter in medium-size saucepan over medium-low heat until butter melts. Dissolve coffee in the hot water and stir into the butter mixture. Let cool to room temperature.
Preheat oven to 350°F. Prepare a 11×8-inch baking dish.
When butter mixture is cool, beat in the eggs and vanilla. Sift the flour and baking powder together and stir into the butter mixture with wooden spoon. Stir in the pecans and chocolate.
Spread mixture evenly in the prepared pan. Bake until lightly browned, 25 to 30 minutes. Do not overbake. Cool completely before cutting into 2-inch squares.
SUMMER FRUIT & CHEESE COMBOS
• Raspberries, strawberries, blueberries & Montrachet
• Strawberries, green grapes and L'Explorateur
• Bing cherries Stilton and wheatmeal biscuits
• Purple plums, Gorgonzola torta and crusty French bread
• Peaches, nectarines, Mascarpone, and amaretti
• Peaches, Parmesan, and Italian peasant bread drizzled with extra virgin olive oil
• Fresh pineapple and blueberries with Saga
• Granny Smith apples and Bing cherries with Morbier
• Raspberries, strawberries, Doux de Montagne, and rose
• Assorted melons with smoked mozzarella