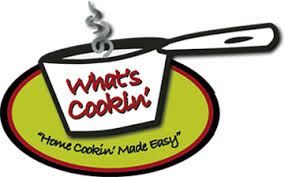 In the Kitchen
Don't ask why, but our thoughts went to "breakfast" this month. You would think March would get us thinking smoothies, salads, fruits, etc. But, no. We're still looking for "comfort." Some of these breakfast treats can be made at the table or by your younger family members. How 'bout recruiting them and these recipes for Mother's Day or Father's Day. Now that's thinking ahead!!! Enjoy and have fun. P.S. The Hot Honey Butter is perfect for the Corn Muffins.
MAPLE TOAST STICKS
Cut 1 slice Texas Toast into sticks. Mix 1 Tbsp. each melted butter and maple syrup, and ¼ tsp. each cinnamon and vanilla. Brush on the bread and toast in the oven.
WAFFLE PB & J
Toast 2 frozen waffles. Spread one with peanut butter and the other with jelly. Sandwich together. (What kid wouldn't like this?)
NUTELLA-BERRY BAGUETTE
Split and toast a 4-inch piece of baguette. Spread Nutella on one half and cream cheese on the other. Sandwich with sliced strawberries in the middle.
HASH BROWN SANDWICH
Prepare 1 frozen hash brown patty. Split into 2 thin halves and sandwich 1 slice American cheese and 1 scrambled egg between the potato.
CHEESY CORN MUFFINS
1 (8.5 oz.) box corn muffin mix
1 large egg
½ C. milk
2/3 C. fresh or frozen corn kernels
1 C. shredded sharp cheddar
Preheat oven to 400ºF. Prepare 12-cup muffin pan.
Prepare the mix according to package directions, using milk and egg. Gently fold in the corn kernels and Cheddar.
Divide batter among greased cups. Bake 15-20 minutes until golden brown.
HOT HONEY BUTTER
½ C. unsalted butter, cut into pieces,
room temperature
3 Tbsp. honey
1 Tbsp. hot sauce
Whisk butter, honey and hot sauce in a medium bowl until smooth. Use salt to taste.
CINNAMON SWIRL BAKED FRENCH TOAST
Preheat oven to 350ºF.
Cut 1 (16oz.) loaf Cinnamon Swirl bread into 1-inch pieces. Place in prepared 13×9-inch baking dish. Add ¾ C. fresh blueberries and mix gently.
In a medium bowl, beat 5 large eggs. Sir in 2½ C. half and half. Add 1 tsp. vanilla extract and whisk to combine. Pour over bread mixture and refrigerate 1 hour. Bake 50 minutes until golden brown.
CHALLAH CHOCOLATE BREAD PUDDING
5 eggs
2/3 C. plus 2 Tbsp. sugar
3½ C. half and half
2 tsp. vanilla
16 oz. challah, cut into 1-inch cubes
8 oz. milk chocolate chips
¾ tsp. cinnamon
2 Tbsp. unsalted butter, melted
2 Tbsp. cocoa powder
Whipped cream
Heat oven to 350ºF. Prepare 13x9x2 baking dish.
In a large bowl, whisk eggs, ¾ C. sugar, the half and half, and vanilla. Stir in 8 C. bread and chocolate chips. Add to prepared dish and let stand for 30 minutes.
Combine 2 Tbsp. sugar with the cinnamon. Combine 4 C. bread with the butter and cinnamon sugar. Scatter evenly over pudding and press to partially submerge. Bake 40 minutes. Let cool slightly and dust with cocoa. Serve with whipped cream if desired.