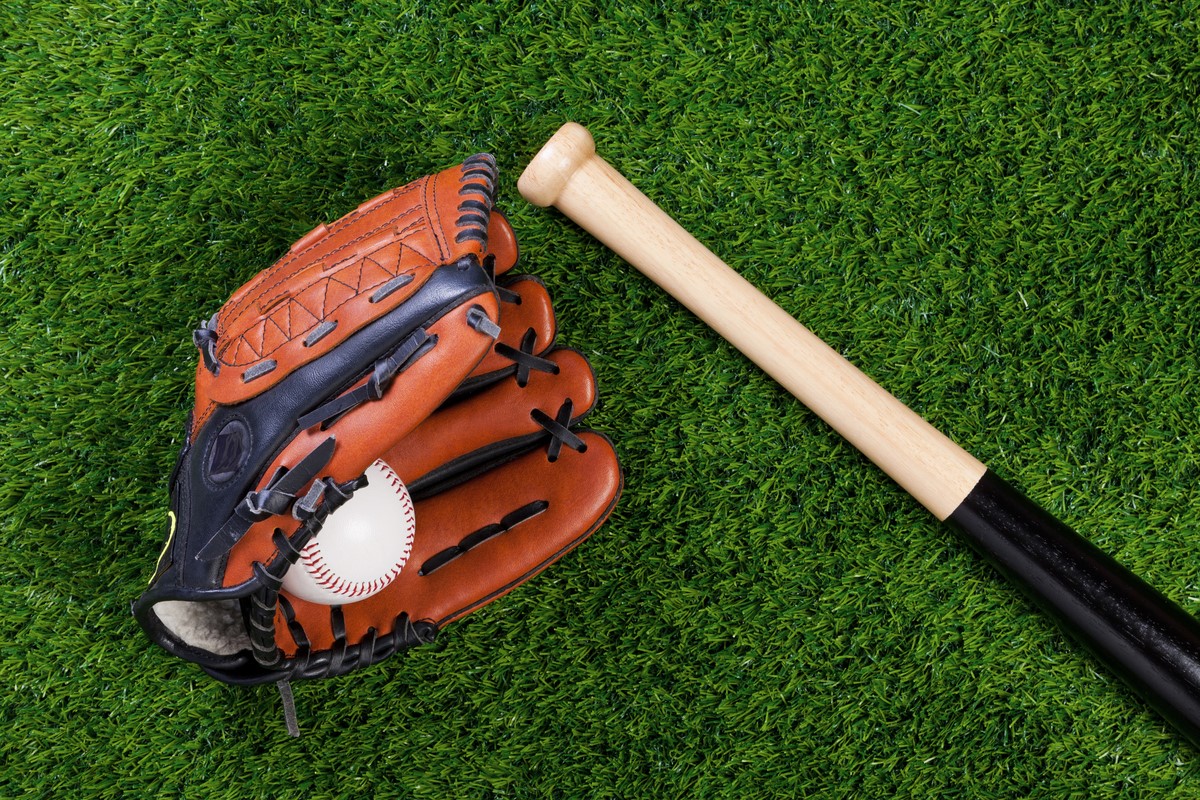 The King and His Court and the House of David
The 2019 World Series was unique as the road team won every game. We saw great baseball from both teams plus something I've never seen at a game. Usually the 3rd base coach flashes signs to the players. During game five it was two young female fans, obviously bra-less, who flashed the Houston pitcher. Baseball, which thrives on statistics, should add 36x24x36 to their stats.
While watching the best teams from both leagues battle for baseball supremacy I remembered two of the best teams to ever play the game. I saw one, The King and His Court in Southfield, Michigan in 1978. I never saw the other team, The House of David, because they disbanded in 1950. They were founded in Benton Harbor, Michigan, a town I often travelled to and through while peddling medical books in Western Michigan.
If you've never heard of them don't go rummaging through your Dickson Baseball Dictionary. They're probably not there. The King and His Court was a four-man softball team organized by Eddie Feigner in 1946. Feigner had been pitching for Kilburg's Grocery store in the Green Pea League of Walla Walla Valley. During one game, Feigner beat a team from Oregon 33-0. After the game the players gathered at a tavern. The manager of the tavern made a nasty comment about Feigner's pitching ability. Feigner said he could beat any team the manager put together with just a catcher. The manager challenged Feigner to prove it. Feigner added two more players so he could have a batter if his team loaded the bases. Feigner pitched a perfect game. He struck out every batter he faced with two exceptions. One failed when he tried to bunt the ball, the other hit a grounder to the first basemen. The four players of the King and His Court easily beat the nine-player team 7-0. Thus began a barnstorming tour that took the four-man team all over the world for almost sixty years.
When I saw them play, Eddie was in his fifties. The game was held at a high school softball field. Three members of the team roamed through the crowd passing their hats to collect money. I saw him pitch a seven-inning no-hitter, where he struck out 18, one while pitching from 2nd base, another while pitching from center field, and one while blindfolded.
Feigner's meticulous records claim 9,743 victories, 141,517 strikeouts (15,000 while blindfolded), 930 no-hitters and 238 perfect games. In 1967 Feigner appeared in a celebrity charity softball game against many Major League Players. During the game he struck out Willie Mays, Willie McCovey, Brooks Robinson, Roberto Clemente, Maury Wills, and Harmon Killebrew – all in a row. How? Well, his fastball was clocked at more than 100 miles per hour. Thrown from a pitching mound about 40 feet away rather than the baseball distance of sixty-feet, six inches would make it almost unhittable.
Eddie Feigner is not enshrined in Cooperstown, but he is a member of the Shrine of the Eternals, which is part of the Baseball Reliquary (www.baseballreliquary.org) and includes Roberto Clemente, Jackie Robinson, Vin Scully, and Satchel Paige.
The Israelite House of David was a religious society founded in Benton Harbor, Michigan in 1903. It had many of the characteristics of a cult: a charismatic leader, apocalyptic beliefs, communal living, and strict prohibitions on sex, alcohol, and cutting one's hair. Today's hirsute players would look almost well groomed compared to the House of David team members.
The group allowed women to vote and hold office, ran an amusement park, sent traveling bands on the vaudeville circuit — and formed a sensational baseball team that drew massive crowds as they barnstormed around the country.
The team popularized the art of the "pepper game," a collection of Harlem Globetrotters-esque antics where they juggled and tossed balls, made them vanish only to pull them out of their beards, and even played while mounted on donkeys.
Famous professional players occasionally donned fake beards and joined the team for games, including Grover Cleveland Alexander, Satchel Paige, and Babe Ruth. The team considered signing the Babe in 1934, but decided his hedonistic lifestyle would be a poor fit for the puritan team. They continued to draw crowds until the 1950s when a sex scandal wracked the commune, leading to a decline in their popularity.
Benton Harbor has not dismissed the memory of the team. Writing in the Detroit Free Press, on April 22 this year, John Carlisle quotes Chris Siriano, the owner of the House of David museum in neighboring St. Joseph, Michigan: "It was an amazing amount of entertainment and excitement. They wanted to have fun; they wanted to invite America into their lives; they loved to entertain and laugh and have a blast. They always told me it was a means to an end, to get them to tomorrow, 'cause tomorrow was when paradise was coming. "
For me it is almost the perfect summing up of baseball– "entertainment and excitement – laughing and having a blast" – and another game tomorrow – paradise found.
Contact Jerry at jerrygervase@yahoo.com