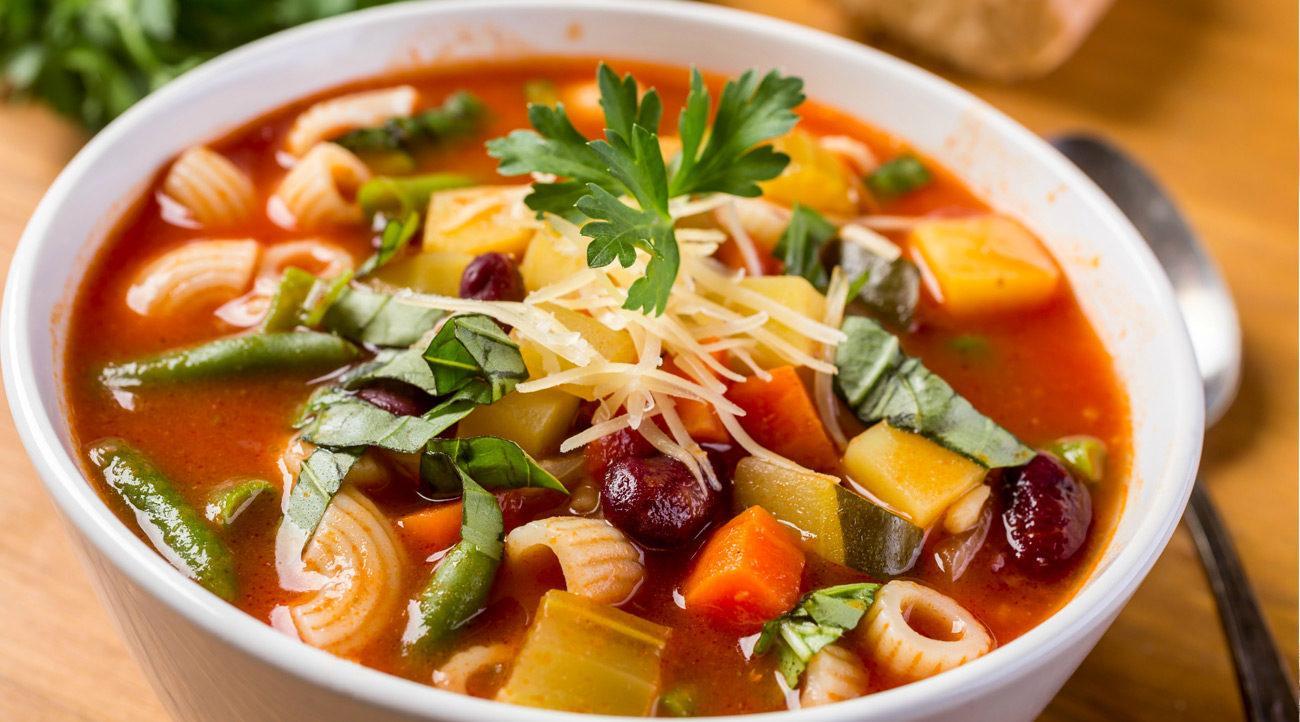 Hearty Soups & Stews
It's mighty cold out there, and to help stave off the chill we bring some hearty soups and stews to warm up the coldest of chills. These recipes are from one of my favorite cookbooks, "The Moosewood Daily Special." A compilation of wonderful dishes served by the Moosewood Collective, they're easy to prepared and even easier to enjoy! All you need is a blender or a processor and of course, a big pot, and you're set to make some real comfort food. And who doesn't want comfort as winter sets in?! Enjoy!!
Eastern European Vegetable Stew
2 Tbsp. olive oil
2 C. chopped onions
4 Tbsp. minced garlic
1 C. peeled, diced potatoes
1 C. peeled, diced carrots
1 C. peeled, diced parsnips
2 C. peeled, diced turnips
2 C. peeled, diced beets
6 C. water
2 tsp. salt
2 bay leaves
1 Tbsp. fresh dill
1/4 C. cider vinegar
5 C. rinsed, chopped spinach
In a large pot, heat the oil and add garlic and onions. Cover and saute for about 7 minutes, stirring frequently. Add the potatoes, carrots, parsnips, turnips, beets, water, salt, bay leaves and herbs. Cover and bring to boil, then cook on medium heat for 15 minutes.
Add vinegar and greens. Gently simmer for 10 minutes Until greens are tender. Add salt and pepper to taste. Discard bay leaves before serving.
Serve with dollop of sour cream or yogurt if desired.
Spicy Carrot Peanut Soup
1 Tbsp. canola oil
1 large onion, thinly sliced
2 lbs. carrots, peeled, thinly sliced
1 celery stalk, thinly sliced
1 tsp. salt
1 tsp. chili paste
6 C. water
2 Tbsp. peanut butter
3 Tbsp. soy sauce
2 Tbsp. fresh lime juice
In a large pot on medium heat, warm oil and add onions, carrots, celery, salt and chili paste. Saute on high heat, stirring often. Add the water, cover and bring to boil. Lower heat and simmer until carrots are soft, about 25 minutes.
Stir in peanut butter, soy sauce and lime juice. In a blender, puree soup in batches. Repeat, if necessary.
Serve with lime wedges.
Autumn Minestrone
2 Tbsp. canola oil
1 C. chopped onions
3 Tbsp. minced garlic
2 1/2 C. peeled, cubed acorn squash
2 celery stalks, diced
1/2 C. peeled, diced carrots
2 1/2 C. cubed potatoes
1 tsp. dried oregano
2 tsp. salt
1/2 tsp. black pepper
6 C. water
4 C. chopped kale
1 1/2 C. canned cannellini beans
Warm the oil in a large pot. Add onions and garlic, and saute for 5 minutes. Add the squash, celery, carrots, potatoes, oregano, salt, pepper and water, and cook for 10 minutes or until the potatoes are almost done. Add the kale and beans and simmer for another 5 or 7 minutes, until kale is tender and beans are hot.
Broccoli & Pasta Soup
4 Tbsp. minced garlic
2 C. finely chopped onions
1 Tbsp. olive oil
1/4 C. dry white wine or water
1/8 tsp. dried red pepper flakes
8 C. chopped broccoli, florets and stems (peeled)
5 C. water or vegetable stock (can use vegetable bouillon)
salt to taste
1/2 lb. orecchiette pasta or other small chunky pasta
1 C. freshly grated Parmesan or Pecorino cheese
Boil water for pasta.
Combine garlic, onions and oil in a soup pot and saute on medium heat for 8-10 minutes until onions start to caramelize. Add wine and stir well. Cook until liquid evaporates, 4-5 minutes. Add red pepper flakes, broccoli, 5C. water and salt. Cover and cook for 7-9 minutes, until broccoli is tender.
Cook pasta al dente. Drain and set aside.
Once broccoli is tender, puree about 1/3 of soup mixture until smooth and return to soup pot. Stir in cooked pasta. Add a little water or stock if you prefer a thinner soup. Top with grated cheese and serve.