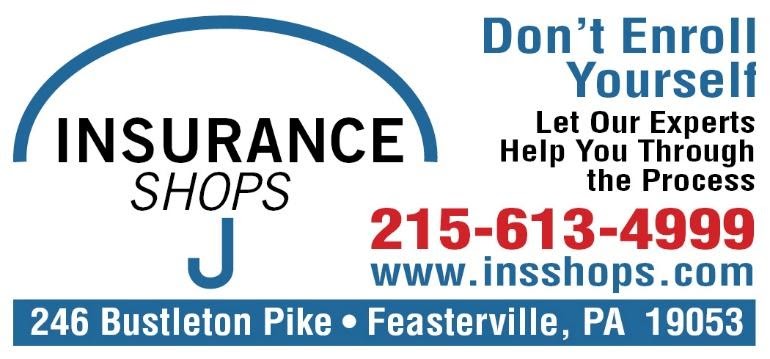 INSURANCE NEWS UPDATE FOR OCTOBER 2022!
Medicare Open Enrollment starts Oct 15!

MEDICARE

– New Medicare plans are available in our area for 2023. They include no referral medical, dental, vision, hearing aids, drugs, over the counter benefits, silver sneakers, free tele-med, and more. Now is the time of year to have us help you find the best drug plan for you for 2023. Most plans are changing, so unless you research your options, you could end up spending a lot more at the pharmacy next year. Our experts are standing by to help you.

Don't do this yourself, get expert help to save time and money.


Individual Plans Open Enrollment starts Nov 1!

The new Inflation Reduction Act (IRA) will save hundreds of thousands of Pennsylvanians from experiencing increases in what they pay for their health coverage through 2025. If you are a Medicaid person losing MA in the next few months, we can help you access low-cost, or no cost, plans.

Open enrollment starts Oct 15 for Medicare and
Nov 1 for PENNIE and Get Covered NJ!

As a Free enrollment center, we help people qualify for subsidies and enroll in great health insurance. We can help maximize subsidies and lower costs for you.

Reminder: policies do not cover you when you travel out of the country. We offer many low-cost travel insurance plans for people traveling into or out of the USA.

Auto and Home insurance – Every day we save callers a lot of money on their Auto, Homeowner, Umbrella & Flood plans. As Independent Brokers we can review and shop most companies for you and fix coverage errors. The most expensive thing you can do is be un or under insured when a claim occurs. Progressive, Travelers, Liberty Mutual, Nationwide, Farmers, Allstate, Kemper are some carriers represented. If you have not used us to shop for your coverage yet, give us a try and you will be pleasantly surprised by how much you can save. Studies show most area drivers could save $500 or more a year by switching. Recent clients have saved over $3,000. Rates between carriers vary widely and a broker like us has access to many carriers for you. You don't have to wait until your current policy term expires to take advantage of the savings.

We explain coverage until you understand it.
Does your 800# agent do that?

We can cover ALL your toys (motorcycles, boats,
RV, Jet Ski). FREE Insurance Reviews!

Our Motto: We will do the right thing for you to protect you. If you can crash it, burn it, break it, earn it we can insure it!! Get it done right the first time with experts and save.

We do not offer every plan available in your area. Any information we provide is limited to those plans we do offer in your area.
Please contact Medicare.gov or 1-800-MEDICARE to get information on all of your options.