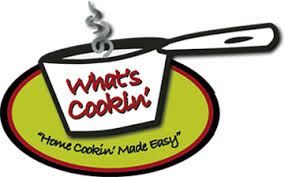 In the Kitchen
You can tell we're getting ready for cooler weather… our dishes are a bit heavier and filled with lots of comfort. Just what we seek as colder weather approaches. P.S. The Diner-Grilled-Cheese recipe is my favorite. The mayo is the trick to turning a regular grilled cheese into a Diner-Grilled-Cheese. Let us know what you think. Enjoy!!
ALOHA CHILE
Combine ½ C. canned (drained) kidney beans and ½ C. canned (drained) pinto beans.
Peel, core and trim 1 small pineapple. Cut into a ½-inch dice. Place half of pineapple in a food processor or high-speed blender until smooth. Measure 2 C. pureed pineapple into a medium bowl. Stir in remaining diced pineapple. (Reserve any remaining pureed pineapple.)
Place a large pot over high heat. Add 1 lb. ground beef, 1 small yellow onion, cut into ¼-inch dice; 1 large carrot, peeled and cut into ¼-inch dice; 1 Tbsp. grated fresh ginger and 2 Tbsp. soy sauce, stirring to break-up meat.
Stir in ¼ C. chili powder, 2 tsp. salt, 1 tsp. ground cumin,
½ tsp. ground black pepper, ½ tsp. cayenne and ½ tsp. red pepper flakes. Stir in pineapple and 1 bell pepper, cut into
¼ -inch dice. Cook 8 minutes or until beef is lightly browned.
Add beans, 3 C. low-sodium chicken stock/broth, 1 14.5-oz. can crushed tomatoes and 1 bay leaf to beef mixture. Bring to boil. Reduce heat and simmer 2 hours or until liquid reduces and thickens and beans are tender, skimming fat from surface.
Season to taste and add balance of pureed pineapple as needed. Serve with rice or noodles.
EASY SKILLET SPINACH LASAGNA
1 24oz. jar marinara sauce
6 oz. no-boil lasagna noodles
2 C. frozen chopped spinach, thawed and
squeezed dry
1 C. part-skim ricotta
1 C. shredded part-skim mozzarella
¼ C. grated Parmesan cheese
Using a deep skillet, heat the sauce and ½ C. water to a simmer on medium-high. Break the lasagna noodles into thirds.
Tuck individual noodle pieces into sauce making sure each is coated. Cover and reduce heat to low. Cook 15 minutes, stirring gently 2-3 times to prevent noodles from sticking together.
Meanwhile, in a medium bowl, stir together the spinach, ricotta, salt and pepper. Uncover skillet after 15 minutes and dollop ricotta mixture over and under some of the noodles. Sprinkle with mozzarella. Cover and cook another 10 minutes, until cheese is melted.
VEGGIE STRATA
8 large eggs
2 C. whole milk
1 Tbsp. olive oil
½ C. diced celery
½ C. diced onions
2 tsp. fresh thyme
1 (10oz.) package frozen spinach,
thawed and drained
1 medium Italian loaf
1½ C. grated Gruyere cheese
Prepare a 3-quart baking dish in a large bowl. Whisk eggs until smooth. Beat in milk.
In a 12-inch skillet, heat the oil on medium. Add celery, onion and thyme. Season with salt and pepper. Cook 5 minutes, until beginning to soften, stirring often. Remove from heat. Stir in spinach. (Make sure all the moisture was squeezed out.)
Cut the bread into 1-inch cubes and add to bowl with eggs. Toss until bread is well coated.
Stir in vegetable mixture and 1 C. cheese. Season with salt and pepper. Transfer to baking dish. Sprinkle remaining ½ C. cheese on top. Cover and refrigerate overnight.
Preheat oven to 375 F. Uncover and bake 30-35 minutes until eggs have set.
THE BEST DINER-GRILLED-CHEESE
Sandwich 2 slices American cheese between 2 slices of white bread. Spread mayonnaise on the outside of the sandwich and cook, flipping until golden.
THE CRUNCHIEST GRILLED CHEESE SANDWICH
Spread yellow mustard on 1 slice of whole-wheat bread, top with 2 slices of American cheese and 8 potato chips. Top with another slice of bread and cook, flipping until golden.
OH LA LA! GRILLED CHEESE
Spread 2 slices multigrain bread with Camembert (remove the grind). Sandwich with pear slices. Cook, flipping until golden.