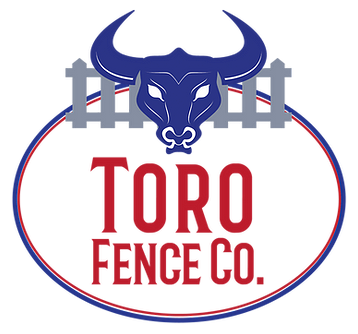 Toro Fence Co.
This month I had the pleasure of meeting with Mark and Adam Toroniewski, the father and son team who "work" Toro Fence Co. They're also the owners.
Mark started Toro Fence almost 30 years ago. He was working in a steel mill in Philadelphia producing fencing and posts when he decided to take that giant leap of faith, moved his growing family to Warminster and opened Toro Fence Co. He and wife, Valarie, raised Adam and Jordan while "working" their business from noon-to-night. (I can relate!)
Adam joined the business after some fatherly reticence. According to Mark, "I told him he didn't want to work outside in the heat and slave away in the dirt and concrete, etc. He graduated college with honors, was schooled in finance and I thought that was a cleaner, less stressful kind of career." Adam thought differently. "Finance wasn't really for me. I didn't like the path I was following and in fact, found THAT to be stressful. I really wanted to work with Toro Fence. And it's turned out that I'm where I should be, working alongside my father." Mark couldn't agree more!! Theirs is really a story of father and son "working" a business and growing it together. It has really flourished since Adam jumped on board.
We talked about fencing and all its iterations. Chain link, wood and PVC are all popular. Wood fencing is a bit pricey and requires maintenance. We've all seen how it can crack. (It's called "checking" in the industry lexicon.) But plastic, or PVC, is extremely durable, requires minimal maintenance and can be cleaned-free of algae. White PVC is in such high demand now that it's virtually impossible to get colored PVC now.
So what kind of fencing do the pro's like? They both like aluminum fencing. It looks like wrought iron, but the care is easier. And it's light – not as heavy, but again, very durable.
They spoke to the importance of knowing what you expect from your fence and how that impacts the fence you pick. "PVC fences are terrific for privacy. They'll also keep little critters from visiting your property! We do a lot of plastic fences in shore communities. Privacy fences keep out snoopy neighbors and they're needed in pool areas. But if you want a "space picket" fence, that's a fence with spaces between the slats, aluminum or wood works well. If you have a pet, and they go outside, you might be concerned they could squeeze through the slats. We don't recommend that kind of fence if you're not pet-free. And in the end, besides its purpose, you'll want to select a fence that complements your house." P.S. According to Adam, you can have different fence styles on one property, again, according to whatever you're trying to accomplish.
Father and son love what they do. They love and appreciate the partnership they have with each other. Both enjoy working outside an office and counseling clients on the best fence for their needs. It was something special to hear them share their story. They bring this enthusiasm to every job.
But what about away from their favorite fence, what's up with this dynamic duo… "Even on off hours we go to the gym together, regularly. Family time is critical. Two grandchildren and more on the way, makes our family gatherings even more special. And, of course, golf is a frequent activity, weather permitting." That's where they were going after our meeting. It's a Spring tradition – a golf outing for a local nonprofit they've supported for years… and they were raring to go!!
I had a lot of fun speaking with Mark and Adam. It was a meeting of smiles, laughter and shared values. How often does that happen? If you're thinking there might be a fence in your future – or present – reach out to these gentlemen. They might have just the answers you're looking for… and for sure they'll give you those answers and more, with a smile!!!