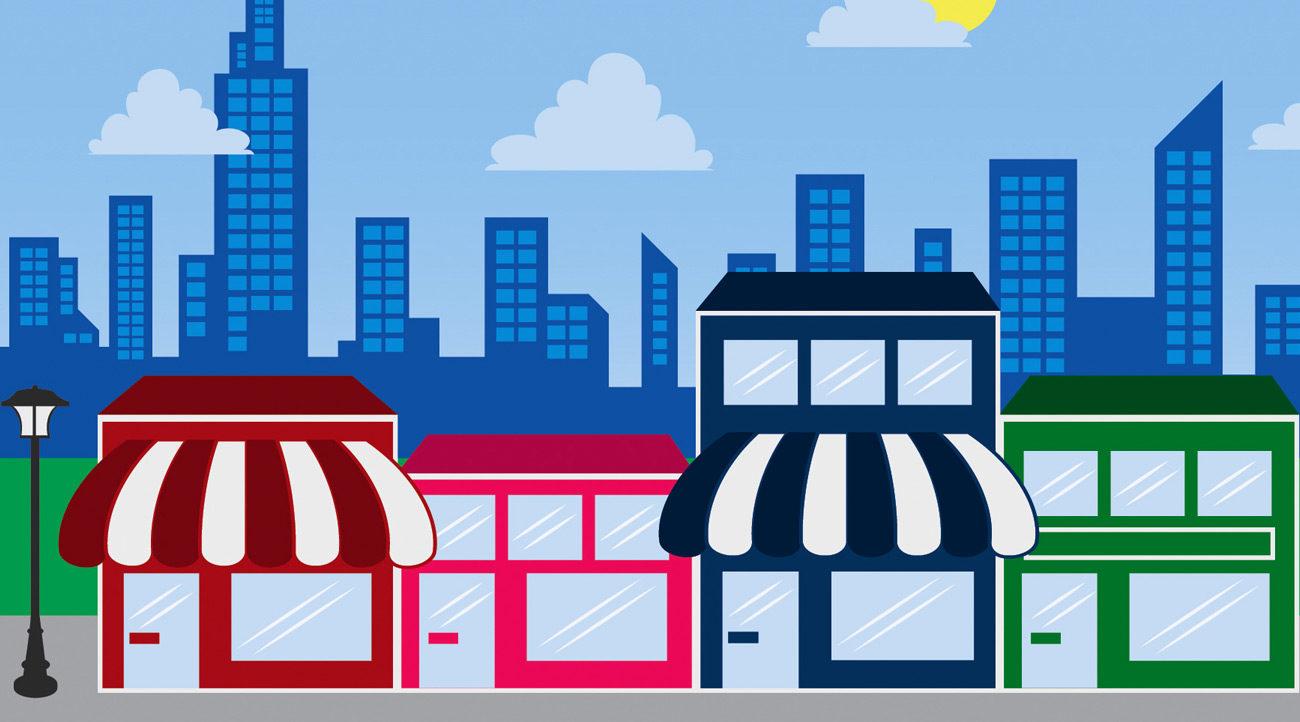 Stop in for Seconds or Even Thirds!
Thank you. Last month I asked for a favor. I asked you, if you were nearby, to stop in at Bruno's Pizza on Street Road in Feasterville. I urged you to give them a try. If you were happy I suggested you return for "seconds and thirds." I also mentioned that if you were disappointed you should call me.
The recently-arrived-brothers from Italy were thrilled with the large number of people who visited their little bistro after the magazine's release last month. Since then, the brother's uncle (a very prominent chef from Italy) has joined them. Their menu is even larger now. It's only a shame that the little bistro isn't larger and have a little more "glitz."
To date no one has called or emailed to suggest my review wasn't "legit." Thanks again. If you haven't tried one of their meals or pizza, head on over.
I also visited New York Camera on Street Road last week. Things were a bit slow… up front… so I had a chance to talk with Frank Cundari, the owner. Sometimes, when you least expect it, you find out some very interesting things.
The back of the store… "the lab area" was as busy as busy could be. When I mentioned this to Frank, I learned that New York Camera alone… other than the National Football League Films has a very sophisticated piece of equipment that allows them to recreate some really old film, disks, whatever, for CD players and computers to view on TV or monitors. Customers from all over the nation, including other photo houses, via the Internet, are requesting their very specialized service. (They can transfer just about any consumer video format.)
While I was there I met an elderly gentleman. (He must be ancient if I'm calling him elderly!) He turned over some really ancient memories on a variety of photographic platforms. New York Camera had done a great job. He told me he was there to create some "new" old stuff in triplicate for his three children. Not a bad idea. "I'll be able to remain after I'm gone." You may want to think about preserving certain memories before they are accidently damaged, degraded, destroyed or just plain deteriorated. Talk to the folks at New York Camera.
I also met with the Ron, the owner of All Star Lifts. They have been advertising with us for years. In a nutshell, he is really a nice guy who has helped a lot of people remain in their homes. Many of us purchased our homes when we were young and healthy. With age comes the problem of steps. Illness just complicates the issue.
So when people can no longer climb those "thirteen" they are forced to confront the "step" problem. They must either abandon the upstairs, move to one floor living or figure out how to get about in their homes as is.
That's where All Star Lifts enters the picture. They have a stair lift system that is reasonably priced and useable in most homes … even row homes. So if you or your parents are facing this problem I urge you to call on them. Trust me, Ron and his employees are decent and capable people for the job. They will get you from floor to floor and help some remain in their homes.
If you are having some problems or feeling overwhelmed I suggest you might want to try Art in the Pod. They have all kinds of classes for aspiring artists and talentless klutzes like me. We were invited as guests one night. To be honest Linda and I were reluctant to go but didn't want to offend an advertiser. We had a ball!
We joined a very eclectic group one evening. Some of the people were really talented and some were… shall we say… as competent as I am. People brought food and wine and really got into it. I must confess that it was more than an artistic indexer, it was a great escape from the "everyday" crazies we all face.
Several months ago I wrote about a new Tony Lukes that opened in Warminster on York Road. I mentioned that you no longer had to go down to South Philly for the real McCoy. Now The Big Scoop Creamery, a new ice cream, candy store, malt shop, whatever you want to call it, has opened in the same center on York Road. It's a fun place and a trip down memory lane. And they've got great coupons in this issue.
This little center is rapidly becoming a fast food magnet. There's also a great, and very inexpensive, Chinese restaurant in the center. We frequently head there for lunch. So if your stomach is screaming "feed me" and your wallet is moaning "go easy" you may want to seek out this portion of the "Tri-Mecca."
Down the road on County Line, the area is also blessed with a really talented jeweler. Stuart Tannenbaum Jewelry Design is a rare find in the suburbs. Stuart is more than a merchant, he is an artisan. He actually made many of the items that are on display. If you have a special need or an old family gem in need of some "assistance" you might want to stop in and say hello. He's three doors from Palz Restaurant and you can eat while Stu toils.
I must mention my friends at the Gold Guys. They are absolutely one of my favorite stops. The two owners have a great sense of humor and are always ready to drop just about everything they are doing to have fun in their store. Recently, whenever I went to visit… which is often… they have been swamped. People have returned to sell gold, silver and krypton (just kidding.)
The people I meet there are often "repeaters." They all tell me they have been treated fairly and are given top dollar for their items. They enjoy dealing with the two guys. (They're also the only gold guys I know that are affiliated with the Better Business Bureau and blessed with so many "THUMBS UPS" by satisfied "interneters.")
Before I forget, last year I mentioned that giving your children and grandchildren silver dollars for the holiday could be a wonderful tradition to start. My grandkids are all grown up but they still look to add to their collections.
If you travel west on Street Road after leaving the Guys you will come to Dino's Pizza about a quarter mile from York Road on the left, in Warminster. This husband and wife team has just opened in a location that has housed other pizza firms. I tried their pizza. It is TNT on a round disk. One word description… dynamite.
So I finally sat down at one of the tables for a little discussion. I told them very honestly that they had a great deal of local competition and more to come. I then told them that everybody was advertising in all types of local products (polite description of our competition) with coupons and deals. I finally looked at the husband and wife team and asked them politely what made them different. Why did they hope to make it where others failed? (P.S. How to become a successful Salesmen 101.)
I quickly learned that they are health food nuts as well as being purists. It takes them two days to make their pizza dough. They purchase all of their meats from local stores that use no steroids, altered products or whatever. Most of their products… oils, cheeses, etc. are imported and they are very careful as to what comes into the store. It reminds me of the kosher butcher shop my wife uses. Did I mention that the restaurant was spotless? This place is worth a stop. Check out their pizza AND their full menu.
Before I close this article let me remind you that Hamberg Jewelers on Bustleton Avenue and Byberry is closing their store after so many years at the same location. (Retirement is beckoning.) They still have an incredible collection of "goodies" available at deeply discounted prices, up to 60 % off.
With football season in full bloom you may want to feed your football crowd from Lee's Hoagies on Second Street Pike and County Line Road. They get the Al Herman seal of approval. They are great. (Turn in the back of our book for their coupon!)
And, if you go to Holland or Richboro and are looking for some really unique pizza, try Jersey's Tomato Pie & Bistro. Every time I go to review their ad I try a new variety. Last month I had a Caesar Salad Pizza. Crazy, but really good. Don't forget to take some friends and have dinner in their dining room. Again, Linda and I can testify to the creations. Many of the people we have introduced to this restaurant have become fans.
I have lots more to mention but I am way over my space quota for the month… as always. And, you know, I NEVER mess with our editor! See you next month.