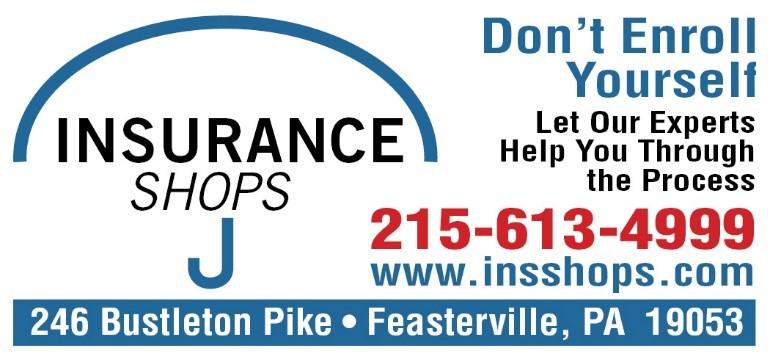 Insurance Shops
WE MAKE SURE YOU'RE COVERED AFFORDABLY
Open Enrollment ends December 15 for everyone who wants a 1/1/22 start date and ends January 15 for a 2/1 start. This year in our area we have four companies offering dozens of plans. There are new IBX plans that are very popular and most of our clients have saved a lot of money by calling us to switch this year. If you have not contacted us yet, it's not too late. Five minutes can save you a lot of money.
By now seniors should have heard about the increases for Medicare 2022. Unfortunately, with Medicare running out of money, and healthcare costs rising, passing on these costs will become more commonplace. The cost of Part B will go from $148.50 to $170.10. Part A deductible for hospital from $1484 to $1556, Part B deductible from $203 to $233, and Part D Deductible from $445 to $480. Open Enrollment ended December 7 but we did help hundreds of seniors save significantly on their costs for 2022. If you are turning 65 you should NOT enroll yourself and get expert help from us so you get the best plan for yourself at the lowest possible costs. Do not ever give information to anyone on the phone who cold calls you or claims to be from Medicare. (They don't ever call!)
Exciting News: All year long we can offer less expensive Health Insurance plans that are now available for up to 12 months durations for people with no pre-existing conditions. The prices of these options are about 1/3 the price of traditional plans, so, many people will save a lot of money next year with these options. There are low priced stand-alone Accident, Hospital Indemnity, and Cancer plans that will cover deductibles that are great add-on options.
New small employer plans are available with many enhancements from IBX for 2021 for groups of 2-50. Companies can offer voluntary benefits (group life, disability, cancer, accident plans) that don't cost the employer anything. Employees purchase these at group rates with pre-tax dollars. Companies can now quote and bind their business insurance from multiple companies with our easy application link.
We have a popular HOME CARE and Nursing Home policy that will pay up to $750/week for someone needing help in their home if requested by a MD. This is much less expensive than Long-Term Care Plans (which we also have) and has a nursing home option.
Life insurance and Disability Insurance quotes from dozens of companies are five minutes away by contacting us now. We can now quote and bind simple life policies in as little as 15 minutes.
–––––––––––––– h ––––––––––––––
Bottom line –You can still get FREE help from our licensed agents. Insurance Shops are expert independent brokers and offer almost all the options most companies do at no additional charge. We are your friendly, local, full-service insurance experts offering all insurance products through hundreds of companies that you know and love. 215-613-4999
All year long we save people on their Auto, Home, Umbrella, and Cyber insurance from dozens of companies. Give us a try and get some Free quotes to see how much you can save. Call now and book your phone or in-person appointments with the experts. 215-613-4999