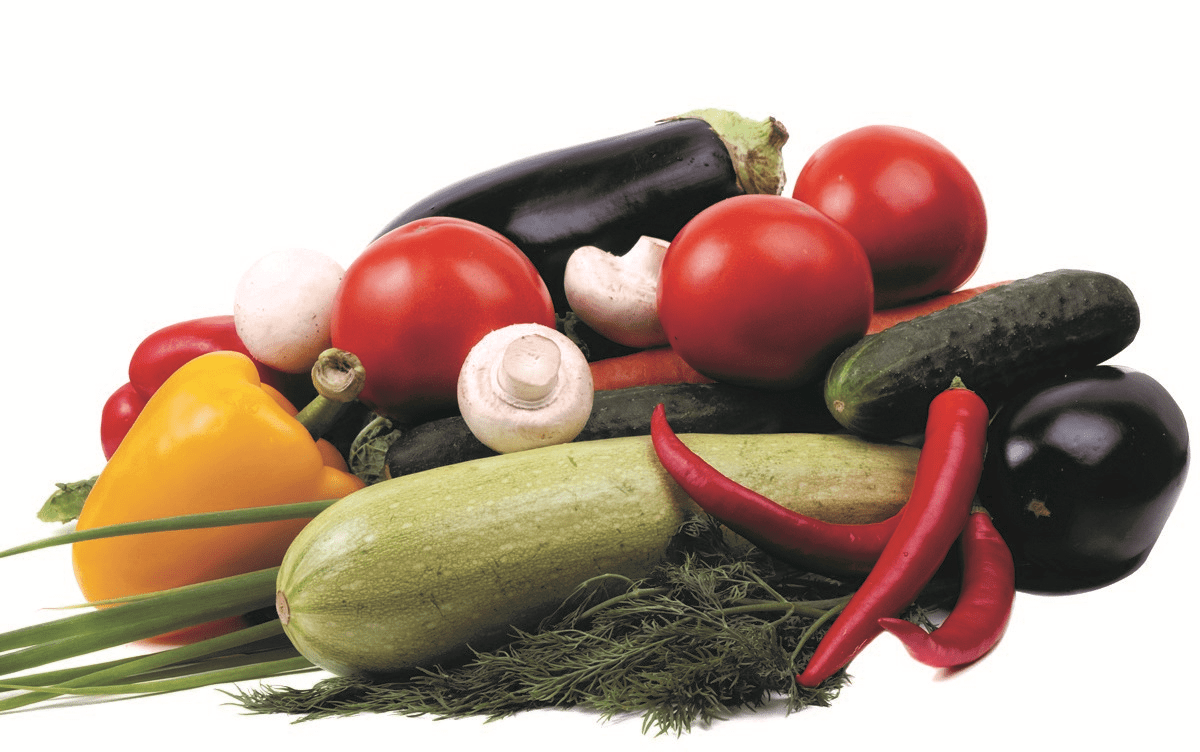 What's Cookin'
Summer brings a terrific crop of fruits and vegetables.
Both are wonderful "accessories" to any table, any time. We bring you some of our favorite vegetable dishes this month. Prepare them before you need them and just pull them out of the refrigerator for your enjoyment. P.S. Even the pasta dish can be served cold, deliciously. Happy cooking and enjoy!
CUCUMBER SALAD
2 cucumbers, peeled & sliced thin (about 4 C.)
1 large onion, peeled, sliced thin
⅓ C. shredded sliced dill
1 tsp. salt
3 Tbsp. cider vinegar
1 Tbsp. virgin olive oil
2 tsp. sugar
½ tsp. Tabasco sauce
Combine all ingredients in a large bowl. Mix well and refrigerate at least 30 minutes before serving.
BAKED MUSHROOMS
1 lb. medium size mushrooms
½ tsp. salt
½ tsp coarsely ground pepper
6 garlic cloves, peeled, thinly sliced
1 Tbsp. unsalted margarine
1 Tbsps. virgin olive oil
1 Tbsp. chopped fresh parsley
Preheat oven to 400°F. Place 18" square piece of aluminum foil on flat work space.
Wash mushrooms and drain them well. Pat them dry. Pile them in center of foil. Sprinkle with salt, pepper and garlic. Dot with the margarine and sprinkle with oil. Gather the corners of aluminum foil and fold them together to cover mushrooms completely.
Place the foil package seam-side up on a cookie sheet. Bake for 45 minutes. (Try this on your grill.)
Unwrap foil and serve mushrooms in their own juices. Sprinkle parsley on top. Perfect barbecue dish!
SPINACH SALAD WITH EASY GARLIC DRESSING
1 package (12 ounces) spinach
Dressing
1 large garlic clove, peeled, crushed, finely chopped
2 tsp. Dijon mustard
2 tsp. red wine vinegar
2 Tbsp. extra virgin olive oil
Clean spinach. Drain well. Place all dressing ingredients in a big bowl. Whisk to mix. Add the greens and toss. Serve immediately. (Other veggies can be added as desired.)
FUSILLI WITH ESCAROLE, EGGPLANT AND OLIVE SAUCE
1 eggplant, about 1 lb.
1 Tbsp. canola oil
4 Tbsp. extra-virgin olive oil
2½ Tbsp. pignoli nuts
3 cloves garlic, peeled, sliced thin
6 C. escarole cut into 2-inch pieces, washed and drained
½ C. tiny peas (fresh or frozen is fine)
24 whole Kalamata olives, pitted
¼ tsp. fresh pepper
3 C. prepared fusilli pasta
grated Parmesan cheese
Preheat oven to 400°F.
Trim off ends of eggplant. Slice eggplant lengthwise into 6 equal slices. Sprinkle with ¼ tsp. salt. Line baking sheet with foil and cover with canola oil.
Press slices of eggplant into oil, then turn them over. Arrange them in single layer and bake eggplant for about 40 minutes until slices are tender and brown. Cool and remove them from sheet. Cut slices into 1½ inch pieces.
Heat olive oil in large pan. Add pignoli nuts and garlic, saute. Add the escarole, still wet from washing. Cover and cook over medium heat until escarole is wilted and starting to brown. Add peas, olives and eggplant. Mix well.
Prepare pasta and drain. Reserve ½ C. of water from pasta and mix it with sauce mixture. Combine pasta and sauce, season with salt and pepper to taste and sprinkle with Parmesan cheese.
CARROT, RADISH & ZUCCHINI SALAD
Dressing
¼ C. mayonnaise
1½ Tbsp. cider vinegar
¼ tsp. wasabi
salt & pepper to taste
Salad
2½ C. shredded carrots
2 C. cut zucchini, ¼-inch julienne strips
12 radishes, cleaned and finely sliced
Combine dressing ingredients in large bowl. (Big enough for salad.)
Add prepared vegetables to dressing and toss. Let stand for about 1 hour to slightly soften veggies before serving. Can be made overnight.